With the continuous rise in temperature every year, it is becoming really unbearable the scorching heat of summers. And so, it is not even possible to rely only upon the Ceiling Fans and Air Coolers. That's why Air Conditioners is not only going to be a luxurious appliance, but also a necessity for all of us whether in our home or office. For most of us, Air Conditioners are being considered as the pain point due to high electricity bills. But now, no more to worry about this pain factor as the technological advancement has come up with new advanced Inverter ACs that eases your this stress. In this blog, we have covered the best 1 Ton 5 star Inverter AC for your home and office.
What is Inverter AC?
If you want to save a huge on your pocket, switch towards the Air Conditioners equipped with Inverter technology. The inverter ACs are designed in such a manner that can save about 30-50% of power rather than the regular air conditioners. Since Inverter ACs come with shifting speed motors that adjust their speed depending on the requirement and so it is obvious that they consume less power than the normal split ACs. Let me explain it more thoroughly.
In a normal Air Conditioner, the compressor is either on or off. It means when the compressor is on, the AC works at its full capacity and consumes full power. And when the thermostat reaches the temperature level you have set in the AC, the compressor stops working, and the fan in the AC begins to operate. Again when the thermostat senses that the temperature has increased, the compressor starts again.
On the other hand in inverter ACs, the compressor is always on. And it consumes only that much power that is required to maintain the temperature stable at the desired level. Thus, automatically adjusts its capacity on the basis of the requirement of the room it is cooling. And so consumes less power and less units of electricity.
So, I hope you have understood it better why Inverter ACs are now more preferable than the normal ACs. The most important point to be noted is that Inverter technology is available only in split ACs.
What is Energy Star Rating
For any electronic appliances like Refrigerator, Televisions, etc., the energy rating is the very much important factor to consider. The higher the star rating of any electrical appliances, the more it is energy efficient.
BEE Star Rating, the term given by the agency Bureau of Energy Efficiency is now available with almost all the electronic appliances that shows how much power the appliance consumes. In a simple way, BEE Star Ratings are available with all the major kind of electronic appliances in the form of a label. These energy star ratings to any appliances are given out of five. And that rating decides the energy efficiency of any appliance. The appliance having 5 star energy rating is the most highly energy efficient and saves a big on your pocket while paying electricity bills. To understand BEE rating see the below image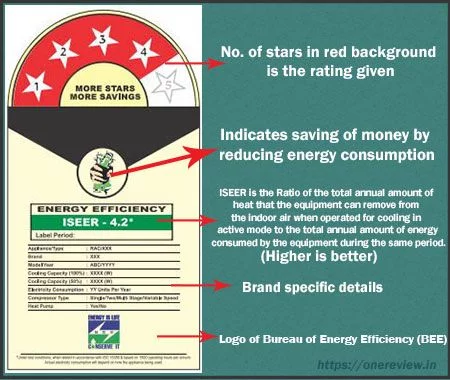 Inverter ACs with copper condenser
Now, the question comes why the inverter AC with copper coil or copper condenser is preferable. The simple reason behind this is an AC with copper coil offers more effective cooling than the AC with aluminum coil. Though the inverter AC with copper coil is more expensive than the AC with an aluminum coil, but they have the low maintenance cost and are more durable. Thus copper coil inverter split ACs are now more in demand.
More questions in your mind regarding the purchase of best Inverter AC? Check our Complete Buying Guide to know which one is better for you.
Best 1 Ton 5 Star Inverter ACs Reviews
It is very much important to install an appropriate sized air conditioner in your room. First, evaluate the size of the room and then decide for the capacity of the air conditioner you want to install in your room. Now, if you are planning to switch over your old regular Air conditioner model or want to buy a new one for your bedroom, this blog is the perfect place to stay.
Here, we have compiled and reviewed the best and latest models of 1 Ton 5 Star Inverter ACs that is ideal for medium sized bedrooms, small conference rooms, as well as for office cabins. One more important thing that we have focused on these 1 Ton 5 star Inverter AC is that all these models are having with copper condenser. So, let's have a look on these 1 ton inverter ACs with 5 star energy rating and pick the best one for your bedroom or office.
1. LG KS-Q12YNZA 1 Ton 5 Star Inverter Split AC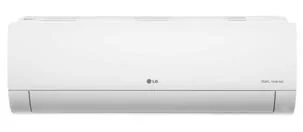 This split AC from LG is one of the top models equipped with inverter technology with nominal pricing. With a 1 ton of capacity this inverter split AC offers superior cooling while saving maximum energy at the same time even in extreme weather conditions. It comes with active carbon filters that absorbs and eliminates unpleasant odours, and so you only have the fresh and clean air.
Key Features
Precision cooling to 0.1 degree Celsius
Automatic 4D swing
Anti-bacterial coating
Quiet operation
Dual rotor inverter compressor
Dust filter
Copper condenser
Dehumidifer
BLDC Motor
Buyers Feedback
The Good
Very fast and efficient cooling
Quiet mode removes most of the noise
Turbo mode really boosts the performance
4D Swing is a nice feature
5 star energy rating saves a lot of energy
Remote is also good with backlit display
The Bad
2. Hitachi RSE514HBEA 1 Ton 5 Star BEE Rating 2018 Inverter Split AC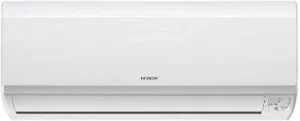 If you are planning to buy an energy-efficient air conditioner for your home, office, or workplace, this 1 ton 5 Star Inverter split AC from Hitachi is a great buy. Both interior and exterior impressive design is really eye-catching. The 5 Star BEE rating saves up to 30% of energy, and thus saves a huge on your pocket while paying the electricity bill. The very best part of this AC is that it is equipped with copper condenser coil that reduces the maintenance cost and further offers an efficient cooling.
Key Features
5 Star BEE Star Rating
1 Ton Cooling capacity
Rotary compressor
Copper condenser coil
Best in class cooling
Easy maintenance
Buyers Feedback
Will be updated when available
3. Blue Star 1 Ton 5 Star Inverter Split AC (IC512DATU)

Presenting the best energy efficient air conditioner from Blue Star to ensure fresh, clean, and cool air around you. This model from Blue Star with 1 ton of capacity and 5 Star BEE Rating offers efficient and fast cooling once you switch it on. It has a lot of amazing features like two-stage purification process, an ECO Mode, and a Four-way Aero Swing for effective and quick cooling. All these features make it one of the best 1 Ton 5 Star Inverter ACs in our list.
Key Features
5 Star Energy Rating
Copper Condenser
2 Stage Air Purification
Precision cooling technology
Dual rotor inverter technology
Brushless DC motor
Dust Filter
4 Way Aero swing for uniform air flow
Buyers Feedback
The Good
Awesome product with fast and efficient cooling
Best energy saver
Copper coil condenser for easy maintenance
Noiseless operation
The Bad
No downsides for the product
4. Sanyo 1 Ton 5 Star Inverter Split AC (SI/SO-10T5SCIA)

This is another best-in-class inverter AC with 1 ton of capacity and 5 Star energy ratings from Sanyo that offers efficient and fast cooling as well as best energy saving. It comes with a unique turbo cool function that cools your workplace immediately after you switch on the AC. This air conditioner has the copper coil condenser that offers energy efficient cooling with easy maintenance. Also, equipped with the comfort technology it helps in preventing overcooling and saves energy.
Key Features
5 Star BEE Star Rating
Copper Coil Condenser
High-quality R410A Environment-Friendly Refrigerant
Anti-dust filters
Digital Display
4 Way Swing
Two Way drainage
Turbo Cooling Mode
Multifold evaporator coil
Dehumidification Process
Sleep Mode
Auto Restart
Buyers Feedback
The Good
Fast and efficient cooling
Great energy saver
Copper coil for easy maintenance and best cooling efficiency
Auto restart is a nice feature
Worth for the price
The Bad
No downsides for the product
5. Daikin FTKF35TV 1 Ton 5 Star Inverter Split AC

Experience an efficient cooling with this one of the best 1 Ton 5 Star Inverter ACs from Daikin. This 1Ton 5 Star inverter split AC is crafted in such a way that regulates the temperature of your room according to your convenience and so offers an efficient and fast cooling. The 5 star BEE Star rating for energy helps you to save as much as possible with the huge electricity bills. Also, the copper coil condenser equipped with it offers efficient cooling with minimal maintenance.
Key Features
5 Star Energy Rating
Copper Coil Condenser
Environment-friendly refrigerant
Sleep Mode
Auto Restart
Neo Swing Compressor
Econo Mode
Power Chill Operation
Coanda Airflow for best cooling experience
Buyers Feedback
The Good
Best AC with best features
Fast and efficient cooling
Copper coil for easy maintenance and best cooling efficiency
Auto restart is a nice feature
Highly energy efficient product
The Bad
No downsides for the product
Conclusion
This is all about our best picks for 1 Ton 5 Star Inverter AC with copper condenser. All these are the latest models with latest 5 Star BEE Rating. So get your favorite one right now and experience the best and fast cooling while saving a lot from your electricity bill at the same time. Also, the list we have made are all equipped with copper coil condenser, so no worry about the maintenance.