Many of the best vacuum cleaners are corded, but you need to get the right one for your house.
If you live in a bijou flat with laminate and tiled floors, you'll need a different machine from someone with big carpeted rooms and lots of stairs.
Your first consideration is cylinder or upright. Cylinder machines tend to be smaller and lighter, making it easier to tackle tight corners, stairs and upholstery. But they can be harder to push over the carpet.
Upright machines, on the other hand, can make light work of big carpeted areas, especially when it comes to removing ingrained dirt.
best corded vacuum
Dyson big ball animal 2 corded vacuum cleaner: £299.99, Dyson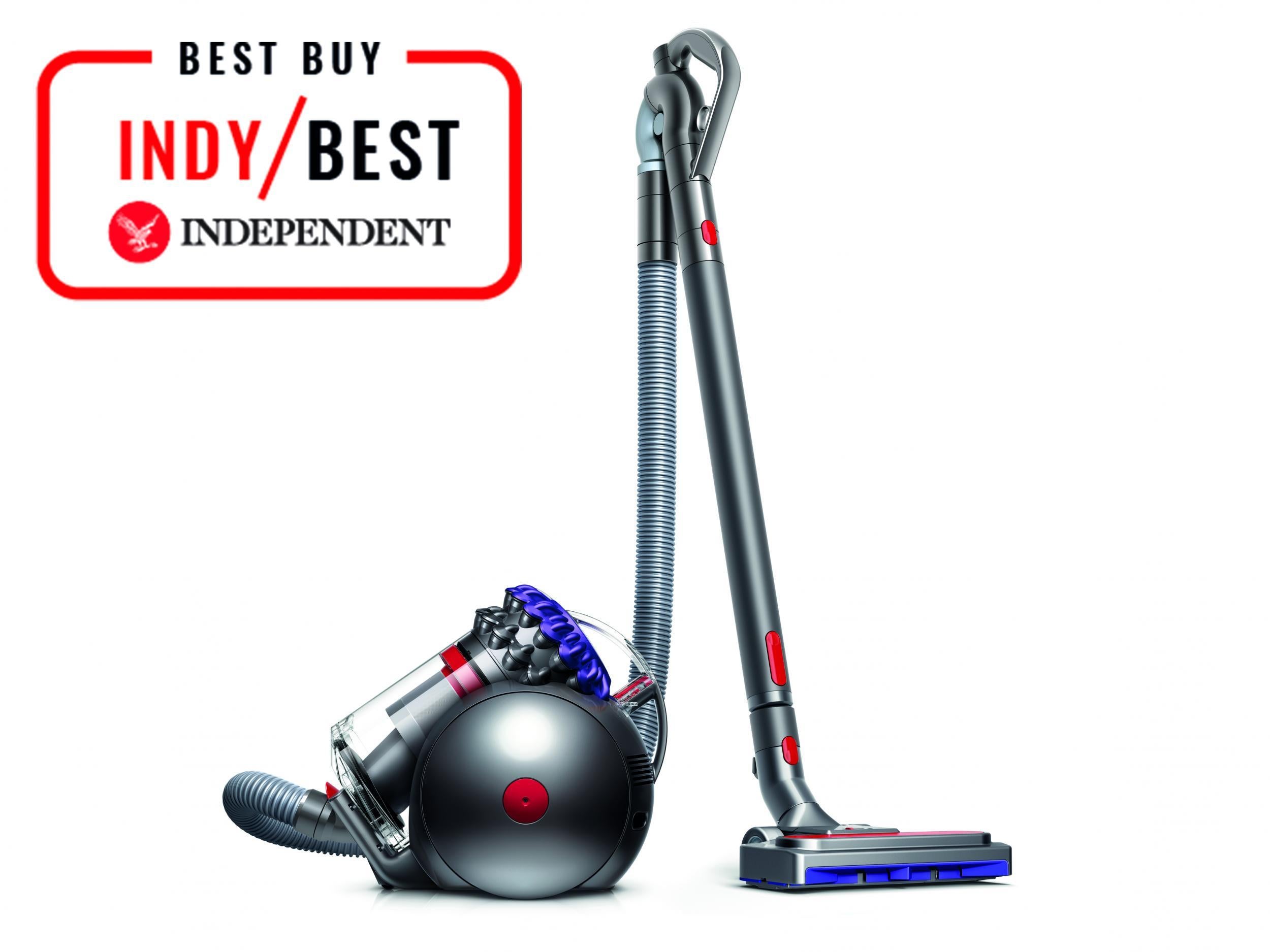 For pet owners, this bagless cylinder vacuum cleaner is the dog's whatsits. The suction is outstanding and there's a tangle-free turbine tool to pick up stubborn tufts of fir from your carpet or upholstery. Other handy accessories include pneumatic floor head, combination tool, stair tool and carbon fibre head. While other vacuum cleaner heads need switching or adjusting when you move between floor types, this automatically adapts itself.
The design includes a streamlined ball that rolls smoothly around furniture, making it less likely to catch up on obstacles, and it pushes and pulls in any direction. It even picks itself up if knocked over. It's quiet, has a big canister and good filter, but you need a bit of elbow grease on thicker carpets and it's slightly heavier than we expected.
Buy now
Karcher WD 4 premium wet and dry corded vacuum cleaner: £169.99, Karcher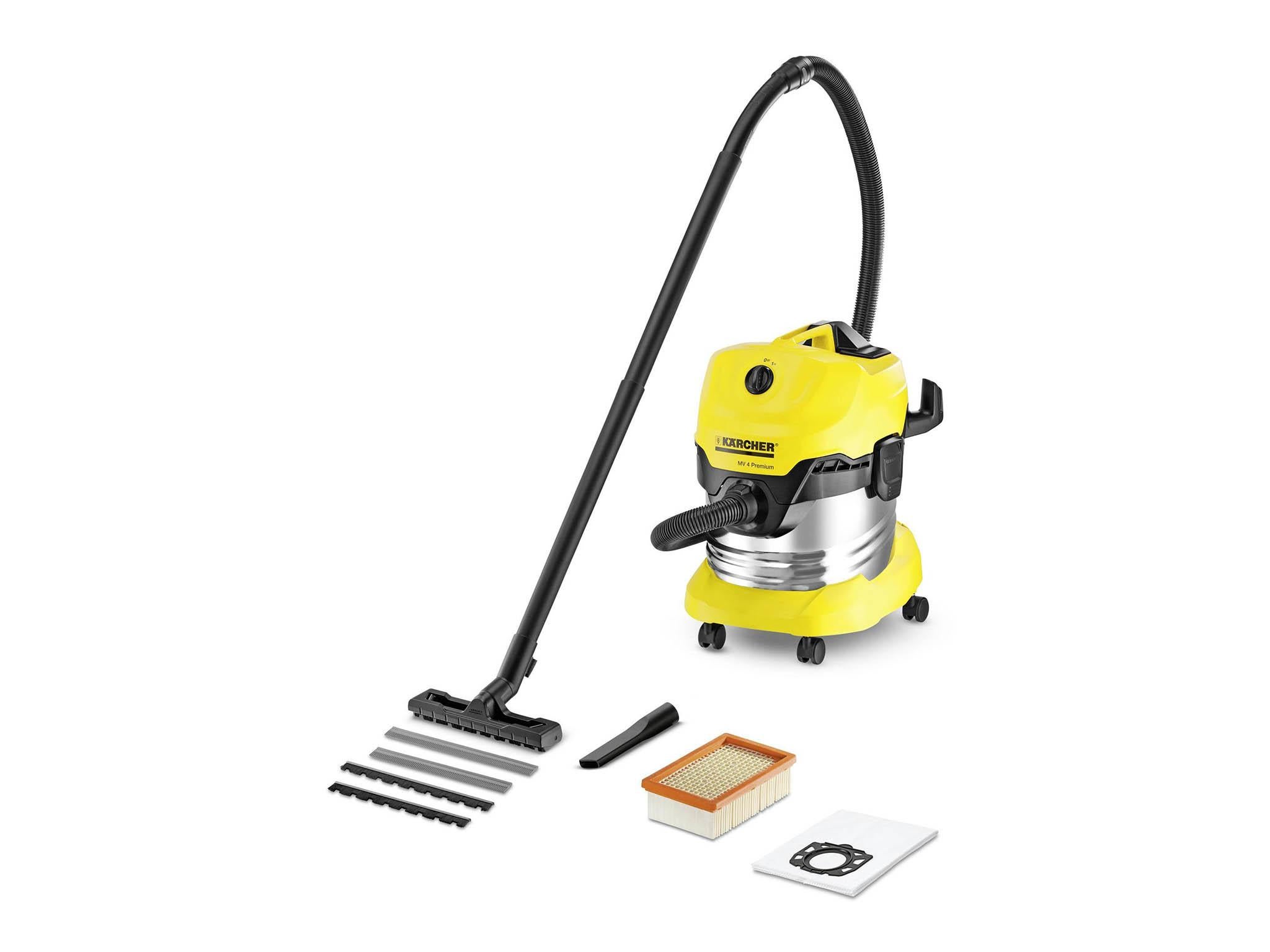 It's an absolute boon for anyone with messier jobs to clear up on a regular basis and boasts serious power yet is lightweight enough to move around easily – also thanks to the swivel wheels. The filter is industrial standard and it comes with useful accessories including a narrow nozzle and extension pipes. And while we were dreading emptying the bag, it was actually surprisingly mess-free.
Buy now
Dyson light ball multi floor corded vacuum cleaner: £199.99, Currys PC World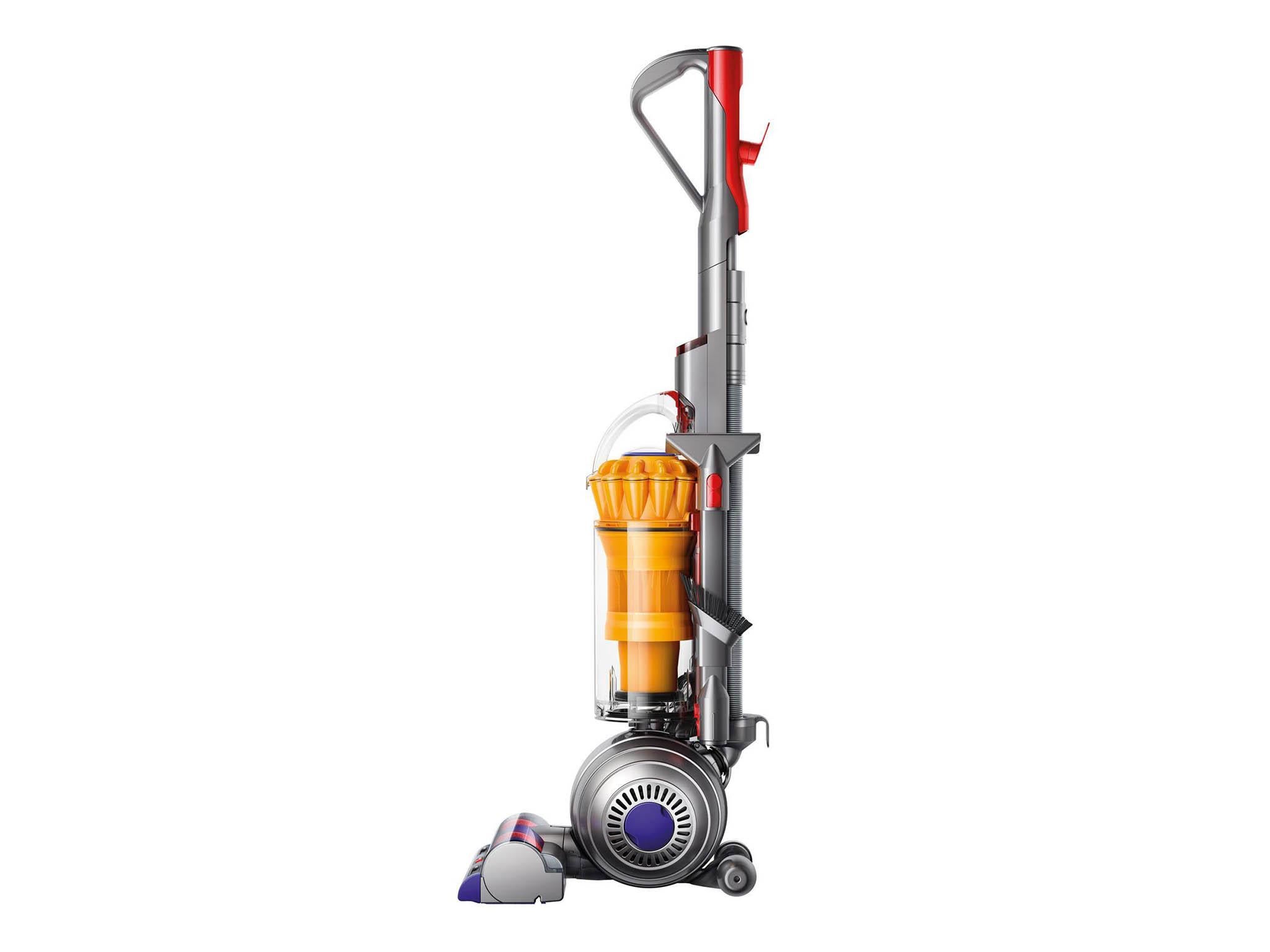 Another corker from Dyson is this quiet, compact upright machine that's great for smaller homes. It has great suction and it glides across all floor types – even thick carpets, which often cause problems for powerful vacuum cleaners.
Everything from fine dust to larger bits of cereal gets sucked up immediately with no need to go over the same spot twice.
Because it rotates on a ball, it's easy to manoeuvre around furniture with a gentle turn of the wrist and has good reach so you don't have to unplug it too often. It's great for allergy sufferers, too, with even the tiniest of particles retained within the machine. Not the easier to use on stairs or upholstery, but that's not unusual for upright machines and it's helped by the special stair tool.
Buy now
Miele blizzard CX1 comfort powerline lotus cylinder corded vacuum cleaner: £362.87, Amazon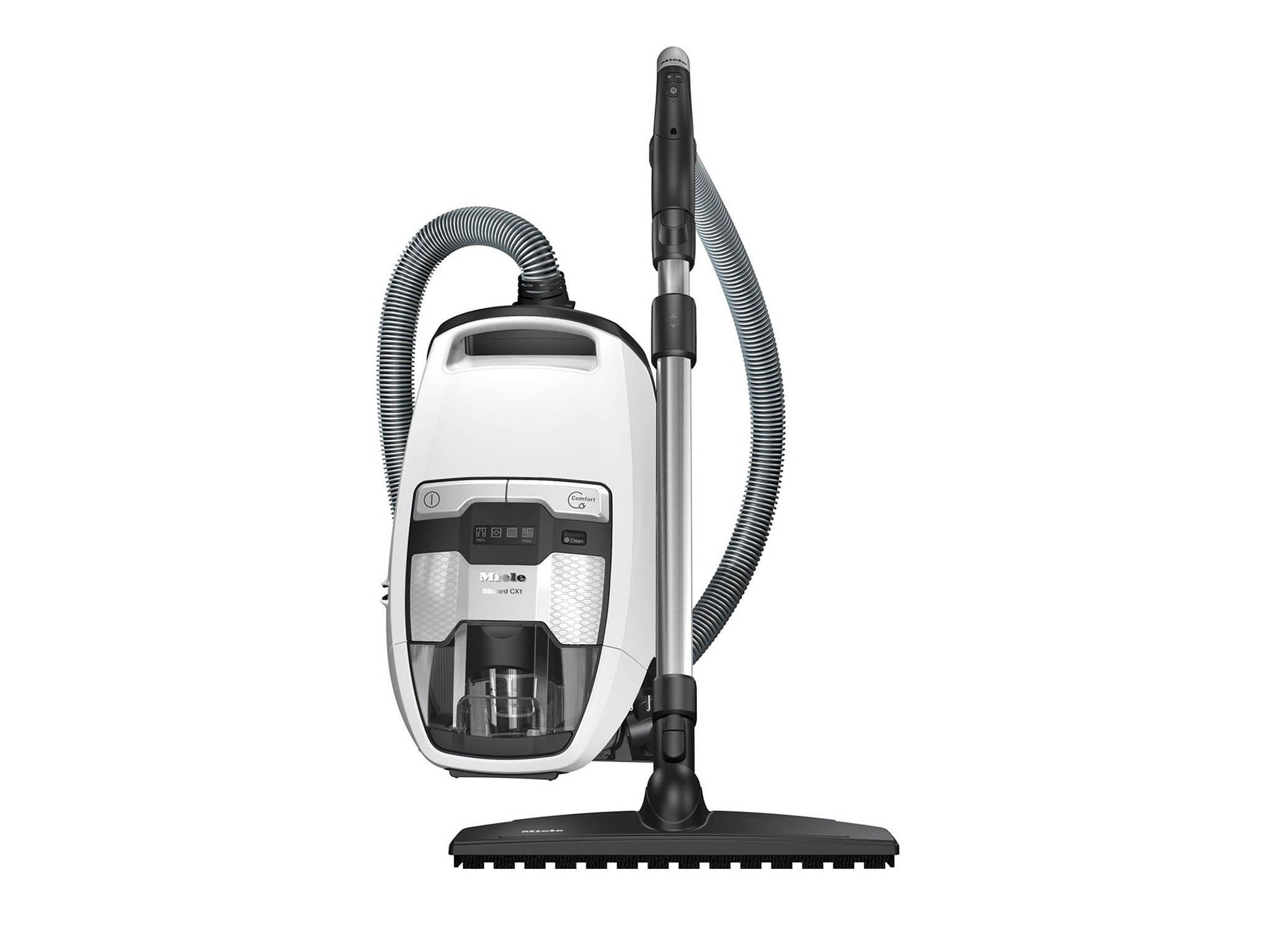 This brand is relatively new in the world of bagless vacuum cleaners, but for homes with carpets, this smart-looking machine is hard to fault. It's also blissfully quiet. With its easy manoeuvrability and well-thought-out accessories, you'll be able to get to every corner and crevice. You'll even be able to reach the ceiling.
Our tester found that this vacuum cleaner removed pet hair and trapped allergens really well, while the self-cleaning filter saved them a job. It was great on upholstery too, although not quite as effective on hard floors, particularly laminate ones. You have to bend down to change the setting when you move to a different type of floor.
Buy now
Miele complete C3 total solution powerline corded vacuum cleaner: £300, John Lewis & Partners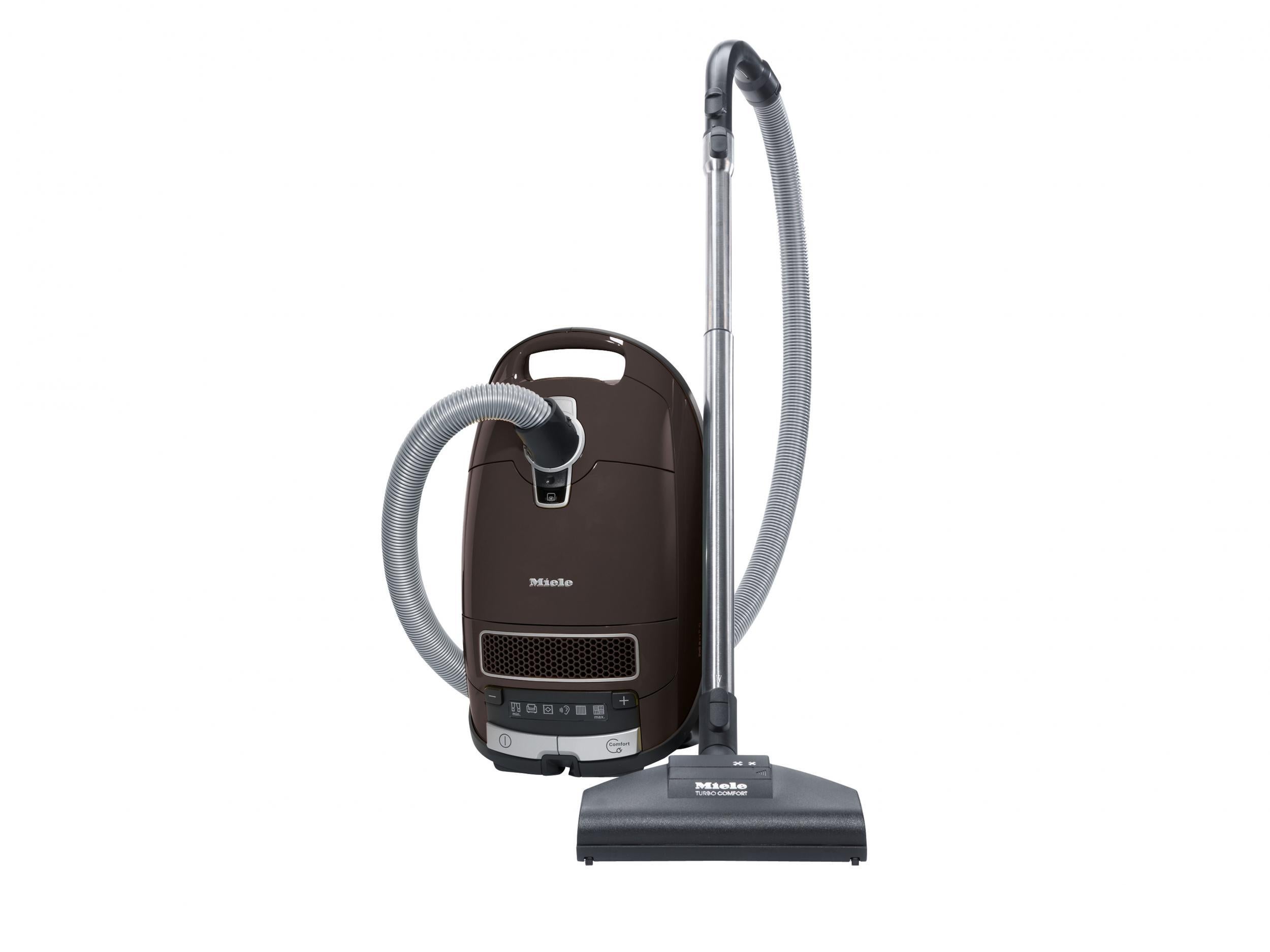 No amount of pet hair or dust stops this bagged cylinder machine from leaving your home spick and span, and that goes for both carpets and hard floors. Other plus points include its ability to reach into nooks and crannies, including the tiniest of cracks in floorboards, with an impressive array of attachments that you can store in the machine itself including upholstery nozzle, crevice tool and dusting brush, along with the usual floorhead, parquet brush and turbo brush head.
It's easy to change the bag, it has a very long cord so you don't have to change plug sockets very often and it's exceptionally quiet. As for the filter, it was among the best we came across, making this a great machine for allergy sufferers. It is on the heavy side, though.
Buy now
Amazon basics cylinder corded vacuum cleaner: £44.99, Amazon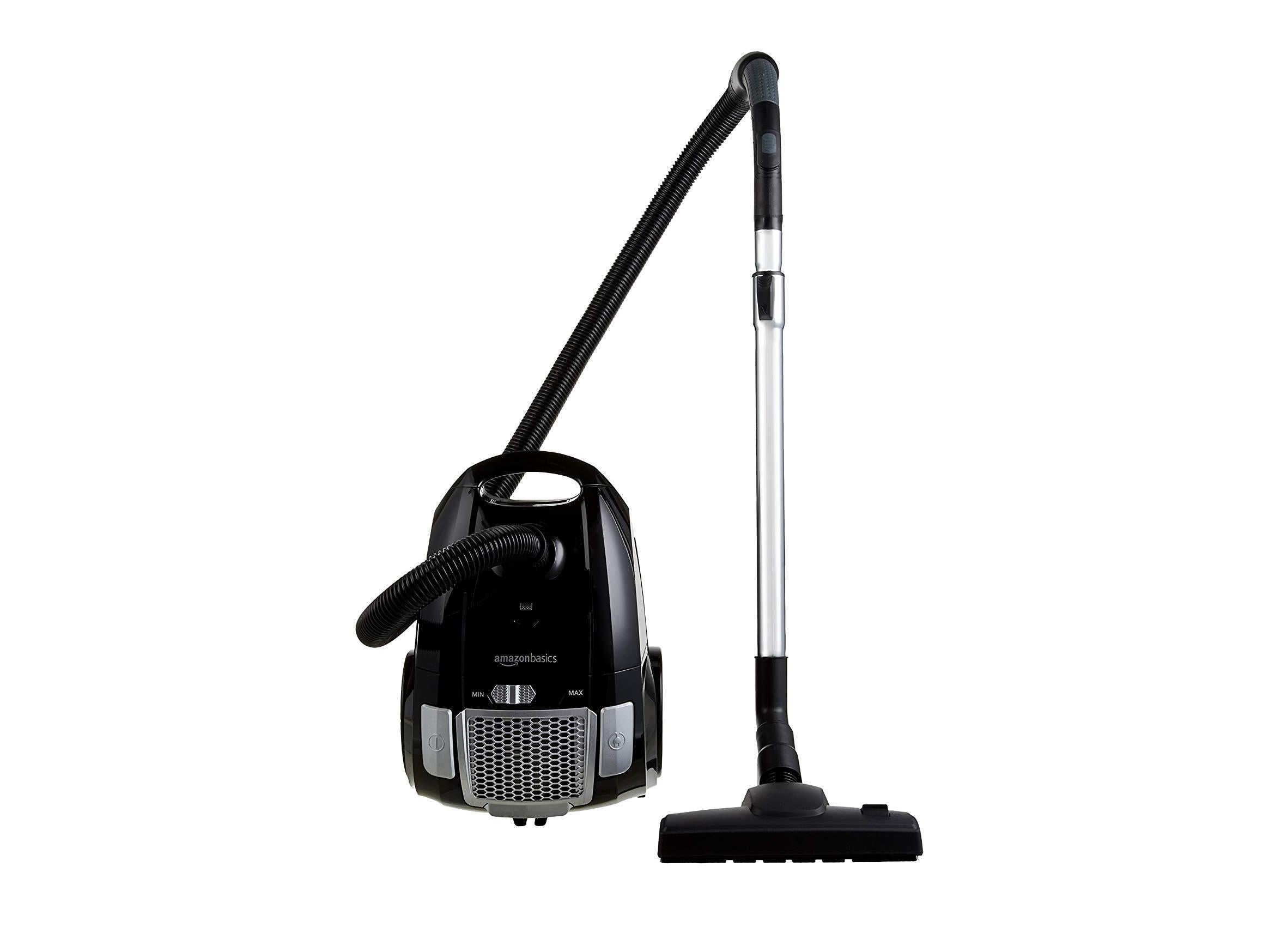 This is a great buy for students and anyone on a budget. For less than £50, you get a surprisingly quiet vacuum cleaner with variable suction, which you can adjust with the slider on the front, and a combination floor head that did us proud on all floor types, including thick carpets.
Rather than pushing debris around, which so many vacuum cleaners in this price range do, it sucked up everything from dust to cereal to pet hair and we didn't experience any loss of power even when the dust container was nearly full. Don't expect much by way of accessories – you just get a crevice and upholstery and dusting tool – and it lacks bells and whistles like advanced filters, but for the price tag this is remarkable value.
Buy now
Beko bagless cylinder VCM7180P corded vacuum cleaner: £90.03, Amazon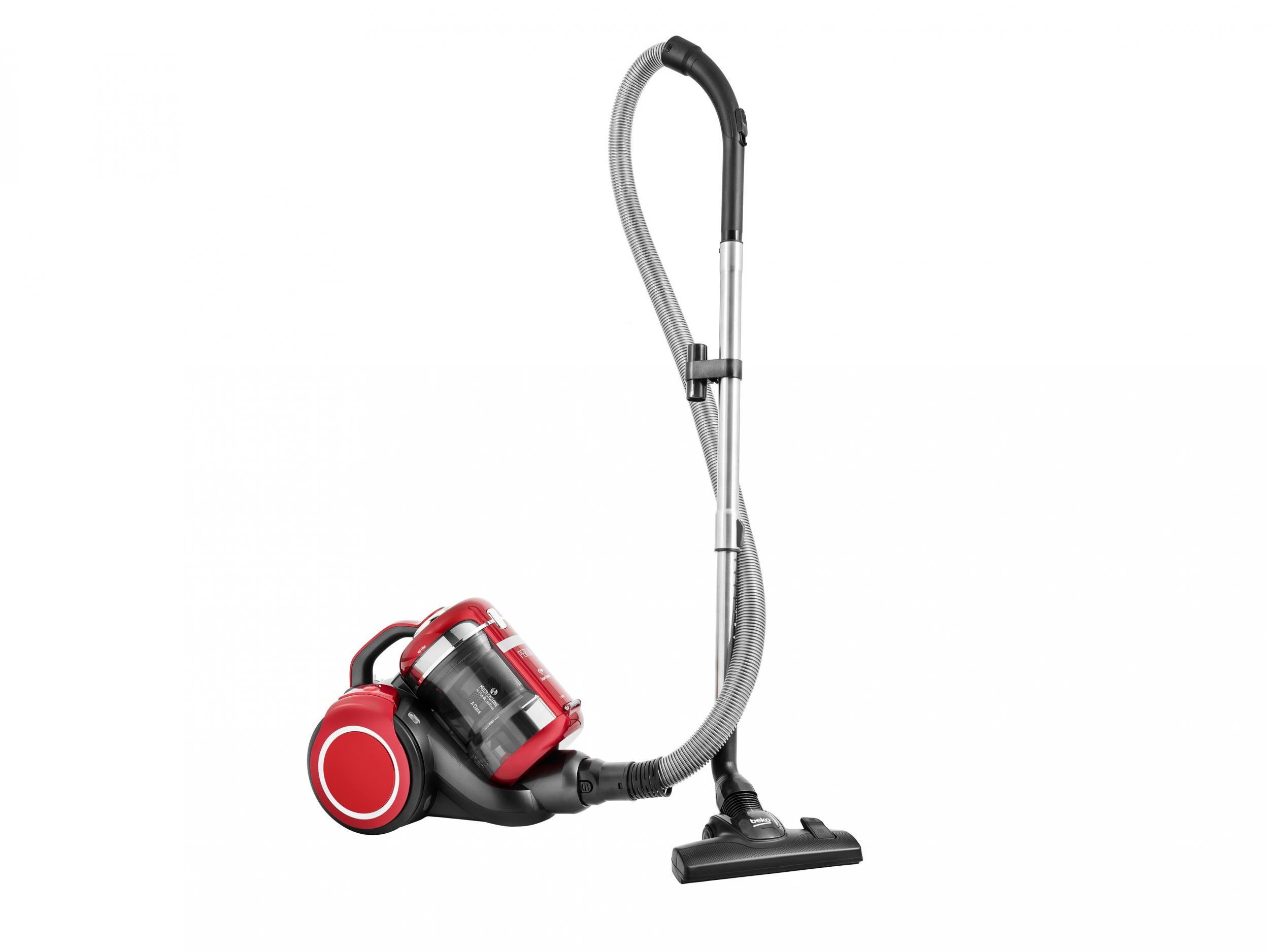 Not one for pet owners or homes with lots of carpet, in our view, but this quiet bagless cylinder vacuum cleaner has plenty of suction to suit homes without furry friends, especially those with floorboards. We like the large capacity of three litres – that's a lot of dust and debris before you need to change empty it – and it's got a combination floor head for all floor types, including a specialist hard-floor tool, plus 2-in-1 crevice and upholstery tool. Although there's also a specialist pet upholstery tool, we didn't really rate it. There's a nice long reach so you don't have to keep unplugging it and it's a decent machine for allergy sufferers. For the price, this has lots going for it.
Buy now
Philips powerpro expert FC9729 corded vacuum cleaner: £200, Philips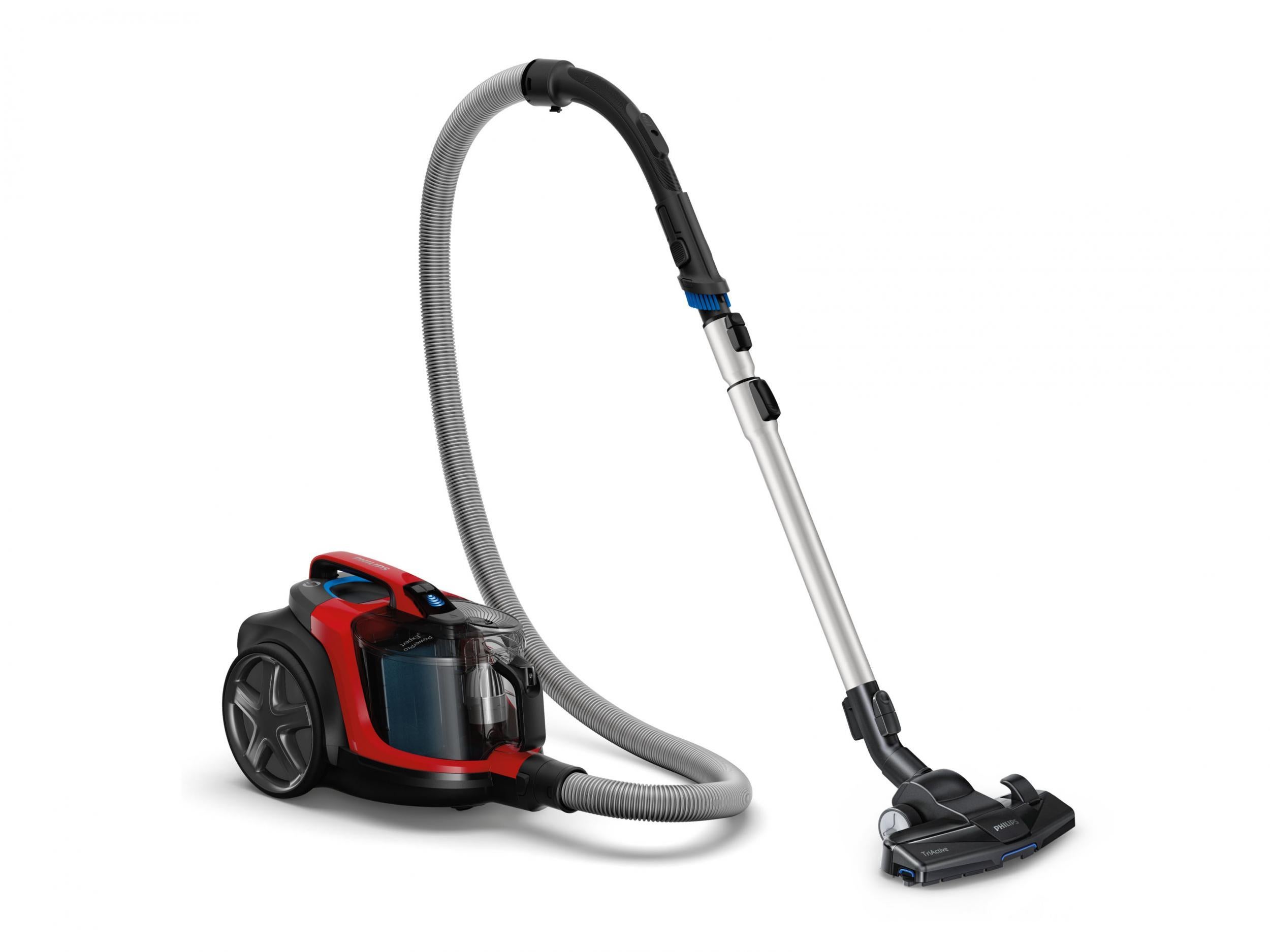 A standout machine for allergy sufferers, this vacuum cleaner has great filters. It works well on both carpets and floorboards, although is a bit disappointing on laminate flooring. It has good reach, so you can leave it plugged in the same socket while you whiz round the whole room and up the stairs, and the canister doesn't need emptying very often. The attachments make for a versatile machine – including a tri-zone floor head, hard floor head, dusting brush, gap nozzle and upholstery tool, the latter of which left our sofas looking super clean. You'll be popular with other members of the family as it's an exceptionally quiet machine and it's easy to empty too.
Buy now
AEG X force VX6-2-CB-P corded vacuum cleaner: £129, Ao.com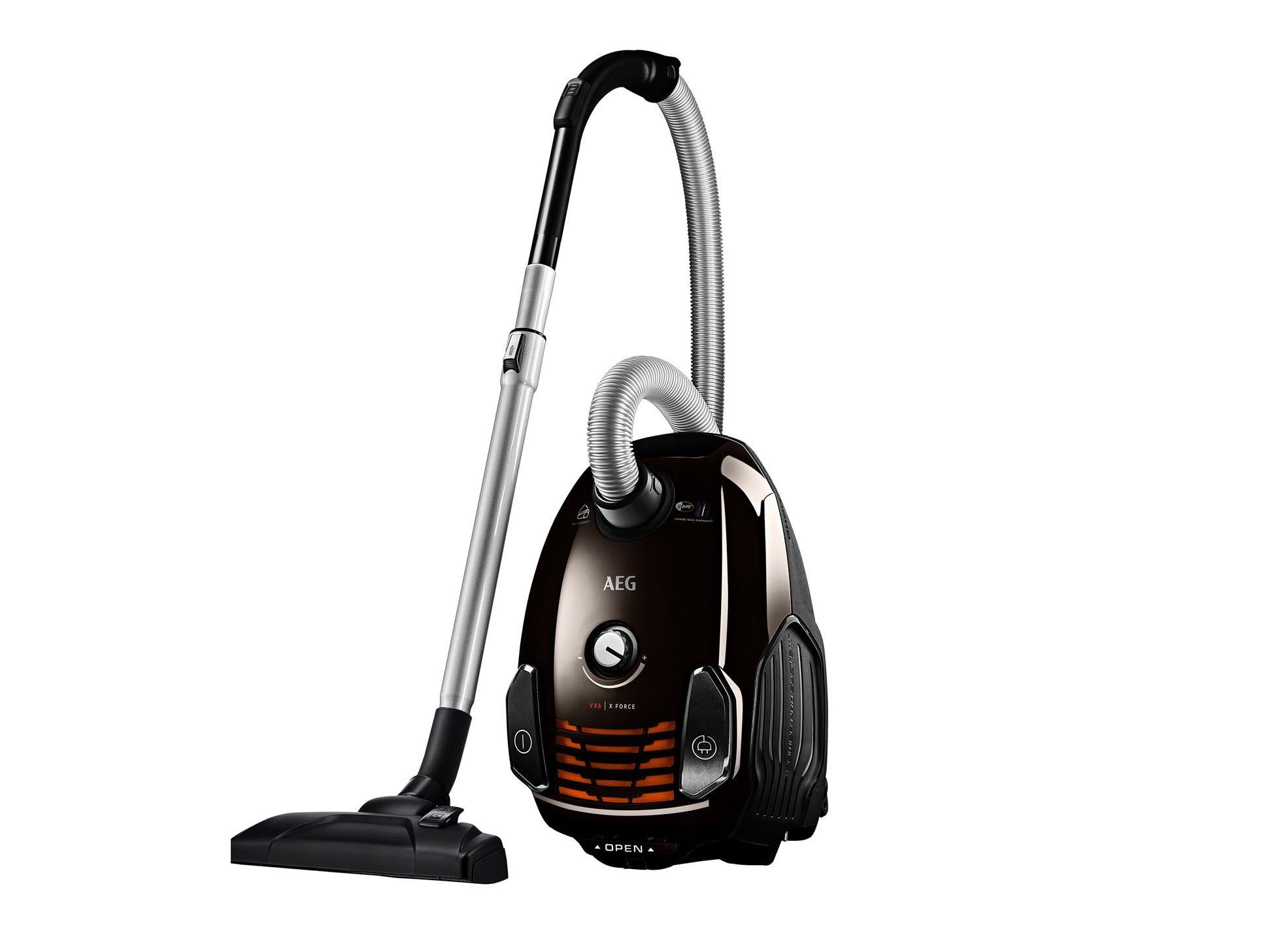 Another machine that's nice and quiet, as well as being easy to operate and move including on stairs, this stands out in homes with hard floors, whether laminate or floorboards. It's pretty good on carpets too, although you might want to consider another machine if it's deep pile.
It does well picking up pet hair, and that goes for pets that really moult including on chairs and sofas too, and it can reach into tight corners and down cracks, although we'd have liked a longer reach with the cable. Accessories are plentiful, including a floor head with soft bristles to help avoid scratching floors, plus an upholstery nozzle and crevice tool. The filter works a treat – music to allergy sufferers' ears – and it comes with a bag, so you can use it straight out of the box.
Buy now
Shark NV801UKT duoclean powered lift-away true pet corded vacuum cleaner: £199.99, Shark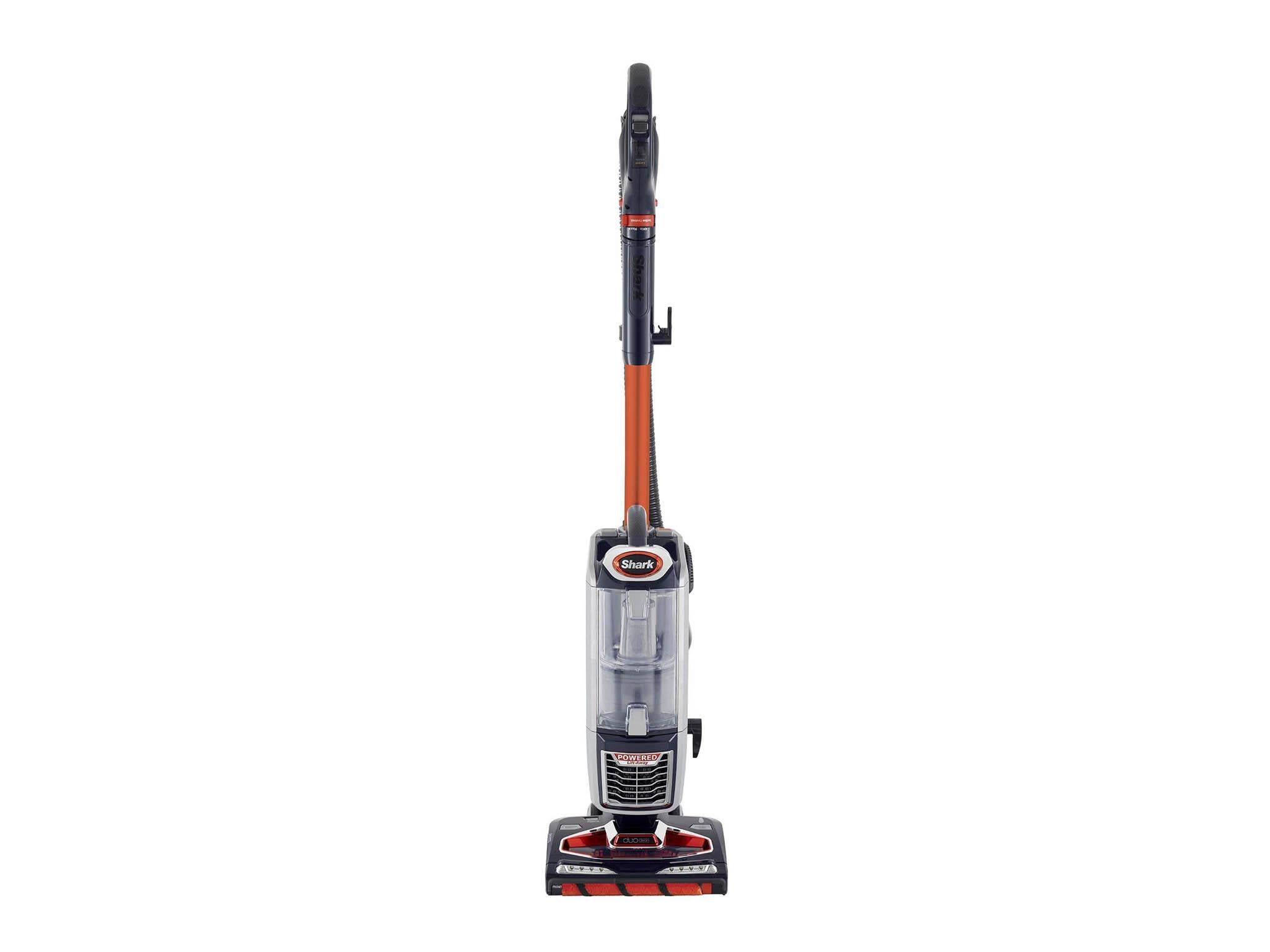 This bag-less upright machine gets the thumbs up from us for carpeted homes, including those with four-legged friends. It works well even on very deep pile rugs and we also like the pop-out cleaning canister for more challenging areas like stairs. You get tools for dusting, upholstery and crevices, while the pet version has a motorised upholstery attachment so you can say goodbye to stubborn dog and cat hairs in the sofa.
It's quiet and well-lit (great for darker homes and floors, as well as those with poorer eyesight). But although there's a brush for hard floors, it seems to struggle with fine dust on these non-carpeted areas.
Buy now
The verdict: Corded vacuum cleaners
The Dyson big ball animal 2 gives such a deep clean, with such little effort, that there need be no evidence at all of your four-legged friends. If you prefer a bagged machine, the Miele complete C3 total solution powerline also impressed us hugely. At the budget end, you can't beat the Amazon basics cylinder vacuum cleaner.