best deodorant for sweat
best deodorant for sweaty armpits woman
best deodorant for sweaty woman
best deodorant for sweaty man
best deodorant for sweating armpits
Your Guide to the Best Deodorants for Sweaty Women
There's nothing worse than feeling embarrassing sweat stains seep through your clothes.
Everyone sweats. But some of us sweat a little more than others, and not all deodorants can hold up under pressure.
In this post, we share the best deodorants for women who sweat a lot and offer tips on how to choose a deodorant that'll keep you cool, calm and collected.
BEST DEODORANTS FOR SWEATING
EXCESSIVE SWEATING IN WOMEN
Sweating is normal and healthy. How much you sweat depends on a wide range of factors, including gender, weight, genetics, environment and diet. Men and women both sweat, but men sweat 40 percent more than women, on average.
Some sweat much more than others, and with good reason. There are two causes of excessive sweating: hyperhidrosis and diaphoresis.
Hyperhidrosis is a medical condition that makes you sweat more than you should to regulate your body temperature. Nearly 5 percent of the population suffers from hyperhidrosis. While there are treatments for hyperhidrosis, there is no cure.
Diaphoresis, on the other hand, is extreme, all-over sweating due to a specific underlying cause. Common causes of diaphoresis include pregnancy, menopause, specific medical conditions and taking certain medications. Once the cause is treated, the excessive sweating stops.
There are many remedies to prevent underarm sweat. For most sweaty women, an effective deodorant or antiperspirant is an optimal starting point for reducing sweat.
WHAT TO LOOK FOR IN DEODORANT
There are two types of products that control odor and sweat: — deodorant and antiperspirant.
Deodorant and antiperspirant are actually two separate products. Deodorants combat body odor, while antiperspirants block sweat. Most of what is referred to as "deodorant" today is actually an antiperspirant/deodorant combination.
In this article, we'll use "deodorant" to refer to antiperspirant/deodorant products.
When you're choosing a deodorant, keep these questions in mind:
Sweating levels: Always dealing with pit stains? If you use deodorant daily and still struggle with sweat stains, try clinical or prescription-strength products.
Scent: Do you want something that smells good? Whether you like fruity, fresh, or natural, there are great smelling deodorants that actually work.
Skin sensitivity: Is your skin sensitive to chemicals? Do you develop rashes? You'll want a deodorant that is unscented or includes moisturizers to lessen irritation.
Ingredients: Are you vegan, or looking for something with natural ingredients? While many concerns about toxins in antiperspirants have been disputed, you may still prefer natural options.
BEST DEODORANT FOR SWEATY WOMEN
What's the best deodorant for women? Check out these top-rated options and see how they stack up.
STANDARD DEODORANTS
Maybe you sweat occasionally, like during a good workout. If you experience a few sweating bouts here and there, start with a standard over-the-counter product.
1. Dove Advanced Care Antiperspirant Deodorant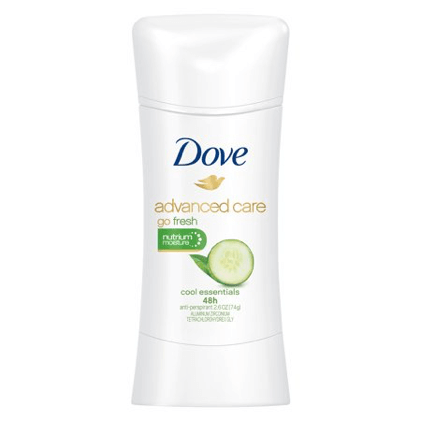 0% alcohol formula
48-hour protection
Unique ¼ moisturizers help underarm skin recover from shaving irritation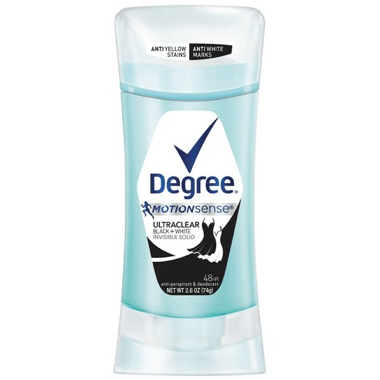 Antiperspirant/deodorant
48-hour protection
Clear – leaves no white stains on clothing
CLINICAL-STRENGTH DEODORANTS
Clinical strength deodorants contain higher concentrations of active ingredients. Try a clinical strength deodorant if regular strength products don't keep you dry enough.
3. Secret Clinical Strength Smooth Solid Women's Deodorant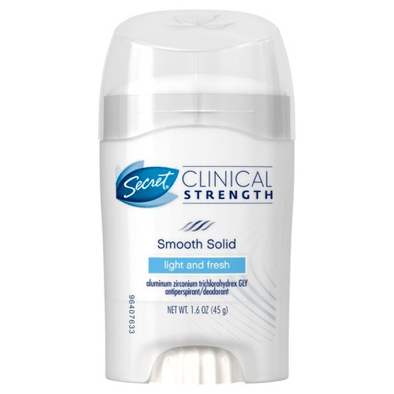 Antiperspirant
48-hour protection
Available in invisible solid, clear gel and soft solid formulas
#1 selling clinical antiperspirant brand and winner of Allure's 2018 Best Of Beauty Expert Award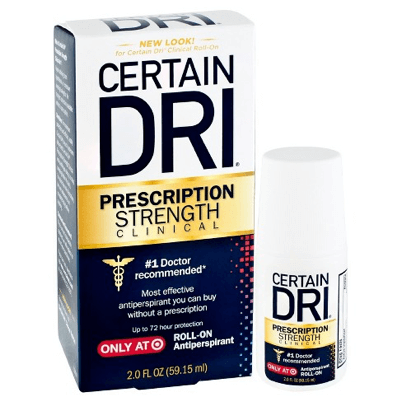 Antiperspirant
Up to 72-hour protection
One of the most potent antiperspirants you can buy without a prescription
Doctor-recommended hyperhidrosis treatment
Want to learn more? Read: How to Choose the Right Prescription Antiperspirant
SENSITIVE SKIN DEODORANTS
Red, irritated skin under your arms can be a nuisance. Products that contain aluminum or other chemicals are the leading cause of irritated skin in your armpits. For those with sensitive skin, consider using products that are fragrance-free and alcohol-free.
5. Dove Advanced Care Sensitive Antiperspirant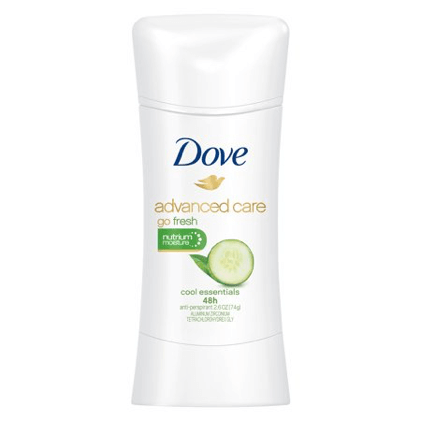 Fragrance-free antiperspirant/deodorant
Hypoallergenic
48-hours of protection that also moisturizes and smooths your skin
6. Almay Sensitive Skin Clear Gel, Antiperspirant & Deodorant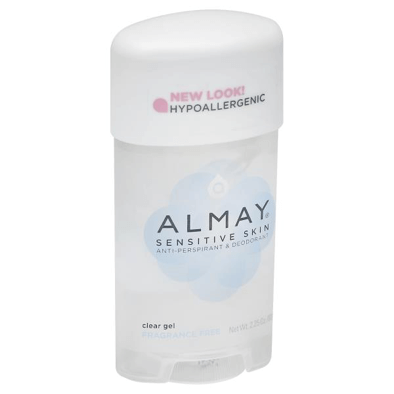 24-hour protection
Quick-drying formula
Dermatologist and allergy tested
NATURAL DEODORANTS
If you're trying to limit your exposure to chemicals, natural deodorants are an excellent choice. Natural deodorants don't block sweat, but they help control body odor and keep bacteria at bay with a combination of natural ingredients like oil, clay and baking soda.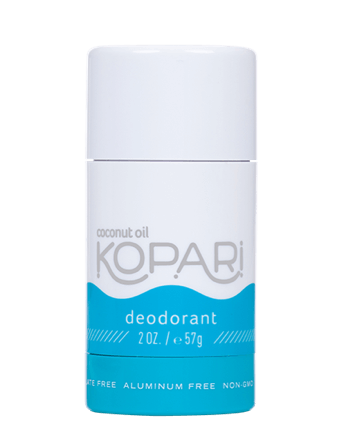 Deodorant
Plant-based and aluminum-free
Dermatologist tested
8. Underarmed Active Botanical Luxury Deodorant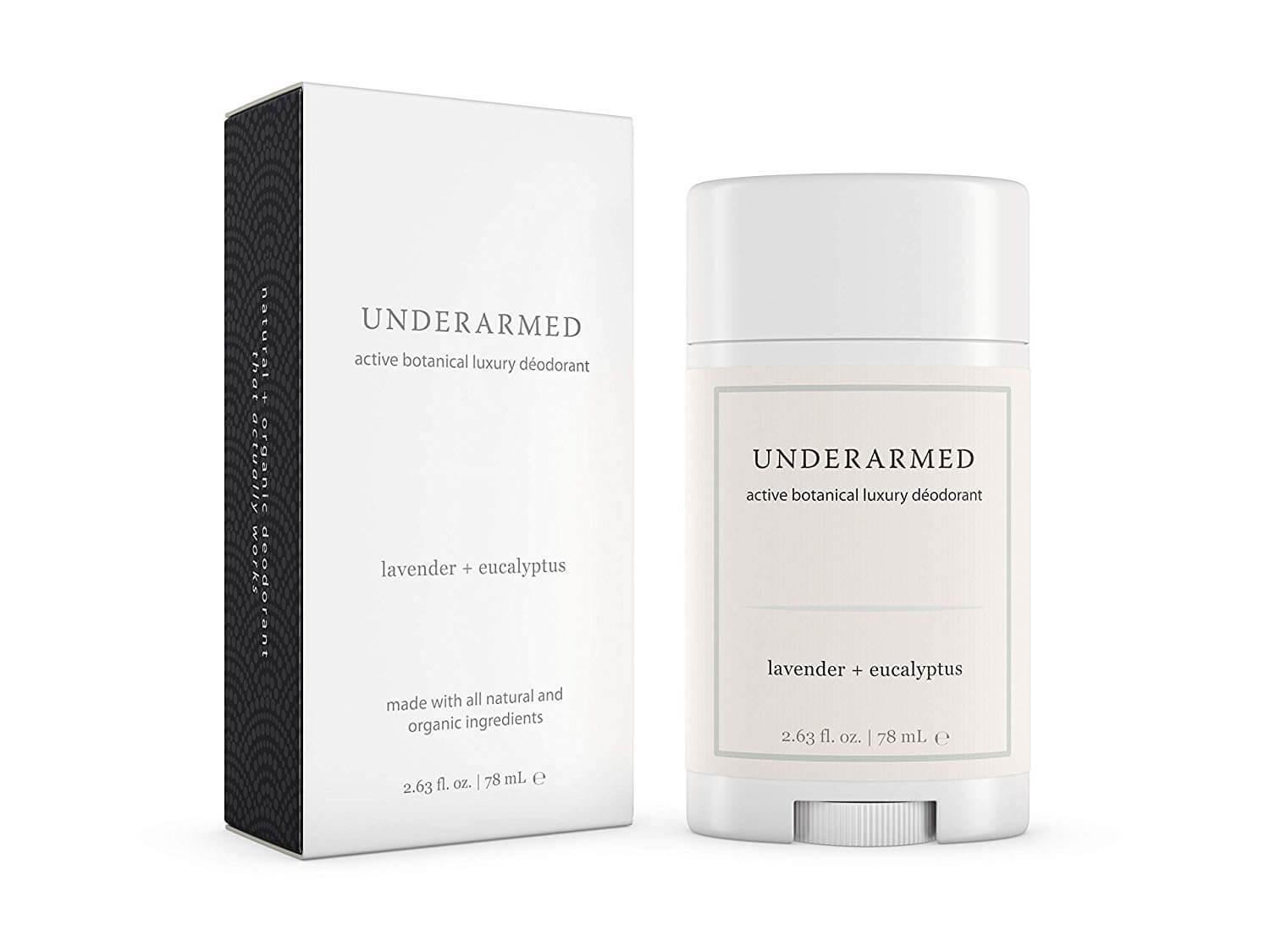 Gluten and cruelty-free
All organic ingredients
Recyclable BPA-free container
You can also check out our favorite natural deodorants here.
SPRAY DEODORANTS
9. Dove Dry Spray Antiperspirant Deodorant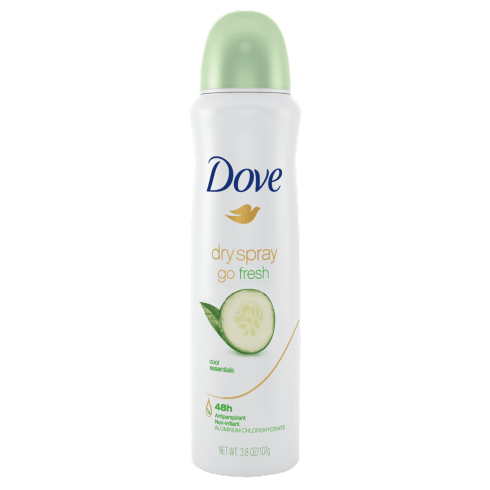 48 hours of protection
Sprays on dry
0% alcohol formula helps reduce skin irritation
DEODORANT WIPES
10. Pacifica Underarm Deodorant Wipes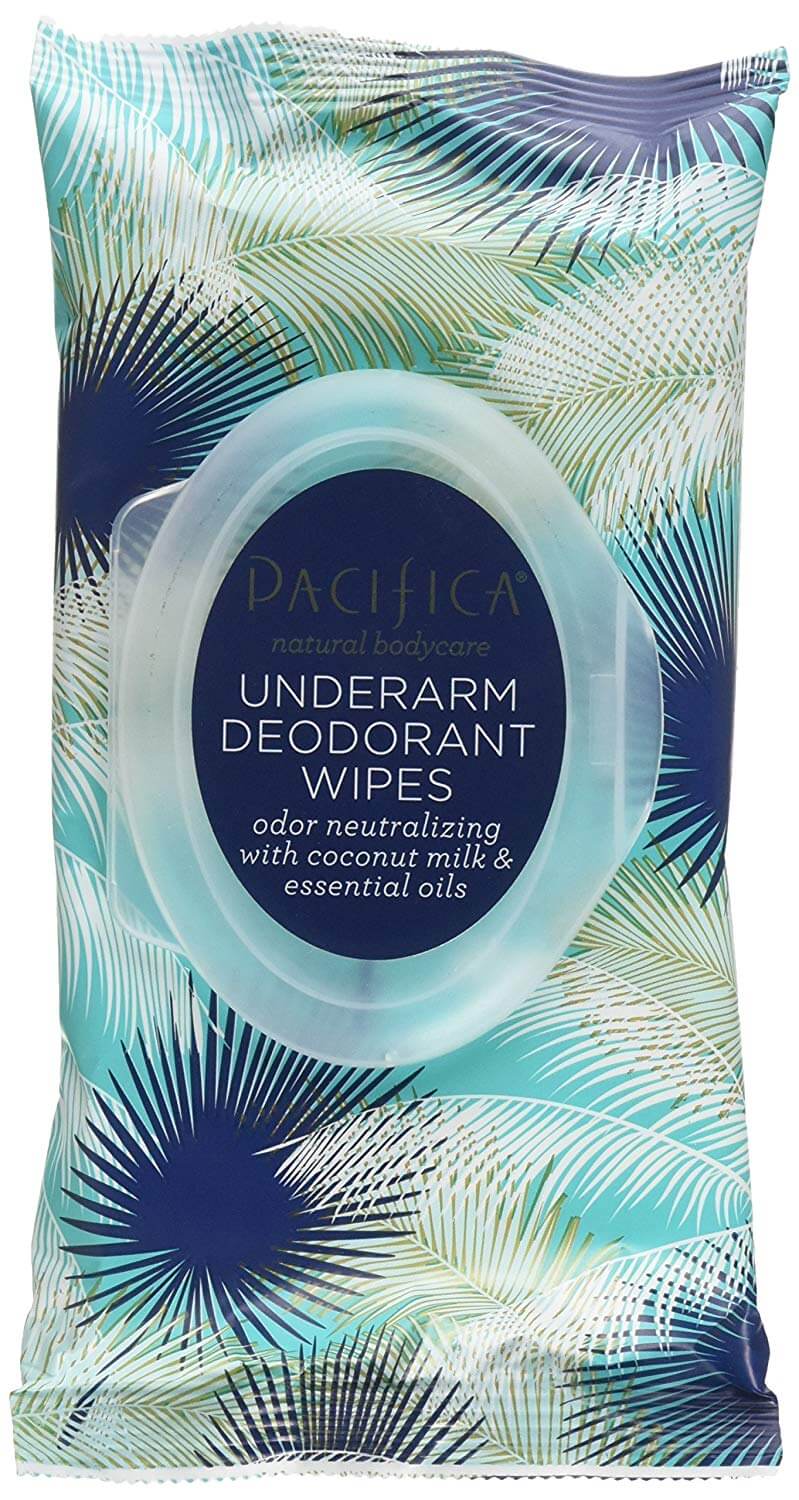 100% vegan & cruelty-free
Lightly scented towelettes infused with coconut milk and essential oils
Natural deodorizing blend
DOUBLE UP YOUR PROTECTION WITH A THOMPSON TEE
Sweat is completely natural – but sweat marks and yellow stains can be stressful and embarrassing.
A great sweat proof undershirt is the perfect sidekick to a reliable deodorant. The women's Thompson Tee is one of the most versatile sweat proof shirts on the market — wear it as a stylish shirt on its own, or as an undershirt to stop sweaty pits in their tracks.
The patented sweat proof technology protects your favorite shirts from sweat stains, deodorant and antiperspirant marks and body odor. Save money on dry-cleaning bills and keep your clothes fresh!
So, you're looking for the best deodorant for sweat…Pssst… deodorant doesn't stop sweat: But this Doctor Recommended antiperspirant will… Guaranteed! ==> Check it out!
Lucky for you, we've scoured the universe in search of deodorants that are strong on sweat and even stronger on odor.
Top 10 Best Deodorants for Sweaty Armpits
Some armpits are sweatier than others. That's why we've included the best deodorants for mild, moderate, and excessive sweating.
Best Deodorant for Light Sweating
1. Dove Advanced Care Antiperspirant Deodorant
2. SweatBlock Deodorant + Antiperspirant
3. Degree Advanced Protection Antiperspirant Deodorant
4. Gillette Antiperspirant Deodorant
Best Deodorant for Moderate Sweating
5. Certain Dri Everyday Strength
6. Degree Clinical Antiperspirant Deodorant
7. Dove Clinical Protection Deodorant Antiperspirant
8. Gillette Clinical Strength Antiperspirant Deodorant Gel
Best Deodorant for Excessive Sweating and Hyperhidrosis
9. Certain Dri Prescription Strength Roll On
10. SweatBlock Clinical Strength Antiperspirant Wipes
Did you know the average human sweats around 278 gallons each year? That's a lot of soaked shirts and sweaty armpits.
Experts say the human body has 2-4 MILLION sweat glands. Unfortunately, large numbers of these sweat-secreting glands live in your armpits.
Now you know who to send those thank you cards to…
Joking aside… sweaty underarms and pit stains are no laughing matter. They ruin your shirts, cripple your social life and sap your confidence.
You need a strong deodorant to tame those sweat glands and keep foul body odor at bay.
What is the best deodorant for sweaty armpits?
This is a tricky question. It's almost like asking "what's the best car for space travel?"
Confused? Let me explain…
A car won't get you very far on your space odyssey. Just like a deodorant won't get you far in your fight against armpit sweat.
You need a spaceship for space travel. You need antiperspirant for stopping sweat.
There are several differences between antiperspirant and deodorant, but the main difference is this…
Deodorant stops odor. Antiperspirant stops sweat.
If armpit sweat is your problem, you should be asking "what is the best antiperspirant for sweaty armpits?"
If ending stinky AND sweaty armpits is your goal, you need both antiperspirant and deodorant -or- a deodorant antiperspirant combo.
Now that we're asking the right question, we can get some real answers…
What is the best deodorant (antiperspirant) for sweat?
When choosing the best deodorant for sweat, you need to consider a few things:
Sweat Levels
How much do you sweat? (light, moderate, excessive)
What climate do you live in? (cold, hot, humid)
What's your lifestyle like? (sedentary, active, always on the move)
Your sweat levels will largely determine which deodorant options will work best for you.
If you're a light sweater, a deodorant antiperspirant combo is best.
If your sweating is on the heavy side, you'll get better results when using a pure antiperspirant.
If your sweat is excessive, you'll want a clinical strength or prescription strength antiperspirant. These antiperspirants are much stronger and specifically formulated to treat excessive sweating and hyperhidrosis.
Bottom line… the more you sweat, the stronger you'll want your antiperspirant.
Ingredients
Many people with sensitive skin prefer an all-natural or unscented deodorant or antiperspirant. These natural products are available online, or at retail outlets like Whole Foods or Trader Joe's. You can find them made with natural ingredients like essential oils, baking soda, witch hazel, or coconut oil. Keep in mind, antiperspirants don't typically fit in the natural category and contain ingredients like Aluminum Chloride. If you need a product to stop sweat, you may have to compromise on your natural prefrences. In fact, unless the product contains aluminum, it won't be very effective at stopping those sweaty pits.
Staining
If you don't mind occasionally cleaning white marks and residue off your clothes, you can choose from the full range of affordable drugstore brands of antiperspirant deodorants. They work fairly well and are available at all drug stores and supermarkets. But if white antiperspirant stains drive you crazy, you might want to consider antiperspirant wipes, spray versions, or even gels.
Top 10 Best Deodorants for Sweaty Armpits
For the sake of transparancy, this list was compiled based on 2 primary factors; popularity and consumer feedback. While other "cute" deodorant products are out there. This list contains only the serious sweat contenders. For your convenience, we've organized them by strength and sweat severity.
If you're after natural deodorant options, you won't find them on this list. Natural solutions will do little to nothing to stop armpit sweat.
BEST DEODORANTS FOR LIGHT TO MILD SWEATING
1. DOVE Advanced Care Antiperspirant Deodorant for Women
Dove deodorant is a gentle, over-the-counter antiperspirant deodorant for women with sensitive skin or who don't necessarily need clinical strength formulations.
Strength: 💪
Active Ingredient: Aluminum Zirconium Tetrachlorohydrex GLY (15.2%)
Sweat & Odor Protection Duration: 48 Hours
Available at: Amazon.com
2. SweatBlock Deodorant + Antiperspirant
Motion activated for optimal sweat and odor control.
Strength: 💪
Active Ingredient: Aluminum Zirconium Tetrachlorohydrex GLY (15.2%)
Sweat & Odor Protection Duration: 24 Hours
Available on: Amazon.com
3. DEGREE Advanced Protection Antiperspirant Deodorant
Degree deodorant is another over-the-counter brand that offers a wide range of body-responsive products for both men and women, all designed to work hardest when you need them the most.
Strength: 💪 💪
Active Ingredient: Aluminum Zirconium Tetrachlorohydrex GLY (18.2%)
Sweat & Odor Protection Duration: 24 Hours
Available on: Amazon.com
4. GILLETTE Antiperspirant Deodorant for Men
Degree deodorant is another over-the-counter brand that offers a wide range of body-responsive products for both men and women, all designed to work hardest when you need them the most.
Strength: 💪 💪
Active Ingredient: Aluminum zirconium octachlorohydrex GLY (16%)
Sweat & Odor Protection Duration: 48 Hours
Available on: Amazon.com
BEST DEODORANTS FOR MODERATE SWEATING
5. CERTAIN DRI Everyday Strength Antiperspirant Deodorant
Certain Dri deodorant antiperspirant provides all day protection against sweat and odor.
Strength: 💪 💪 💪
Active Ingredient: Aluminum Zirconium Tetrachlorohydrex GLY (20%)
Sweat & Odor Protection Duration: 24 Hours
Available on: Amazon.com
6. DEGREE CLINICAL Antiperspirant Deodorant
This product represents the Degree brand's strongest concentration of active ingredient designed to prevent heavier sweating. Like all Degree products, this one is designed to respond to your body chemistry in order to provide the highest level of sweat protection.
Strength: 💪 💪 💪
Active Ingredient: Aluminum Zirconium Tetrachlorohydrex GLY (20%)
Sweat & Odor Protection Duration: 24 Hours
Available on: Amazon.com
7. DOVE Clinical Protection Deodorant Antiperspirant
Dove offers this stronger deodorant antiperspirant combo for moderate sweating. Strong, but soothing with ingredietns to condition and moisturize the skin.
Strength: 💪 💪 💪
Active Ingredient: Aluminum Zirconium Tetrachlorohydrex GLY (20%)
Sweat & Odor Protection Duration: 48 Hours
Available on: Amazon.com
8. GILLETTE Clinical Strength Antiperspirant Deodorant Gel
If you're heading for a marathon, a strength-training session, or just a stress-filled workday, this sport-level, strong deodorant for men boasts that it can keep the sweat away.
Strength: 💪 💪 💪
Active Ingredient: Aluminum Zirconium Octachlorohydrex GLY (20%)
Sweat & Odor Protection Duration: 48 Hours
Available on: Amazon.com
BEST DEODORANTS FOR EXCESSIVE SWEATING
For those who need something stronger, consider the following products that are formulated to treat excessive sweating and axillary hyperhidrosis.
9. CERTAIN DRI Prescription Strength Antiperspirant Roll-on
If you're a heavy sweater, Certain Dri can effectively stop sweaty underarms for up to 72 hours.
Strength: 💪 💪 💪 💪
Active Ingredient: Aluminum Chloride (12%)
Sweat Protection Duration: 72 Hours
Available on: Amazon.com
10. SWEATBLOCK Clinical Strength Antiperspirant Wipes
Deemed by customers as "the antiperspirant that works when nothing else will!" SweatBlock is an over-the-counter pure antiperspirant solution. Featured on many TV shows and publications including The Rachael Ray Show, Dr Oz, Buzzfeed, Bustle and Men's Fitness. The first antiperspirant of its kind, boasting 4-7 days of sweat protection with a unique wipe application.
Strength: 💪 💪 💪 💪 💪
Active Ingredient: Aluminum Chloride (14%)
Sweat Protection Duration: 4-7 Days per application
Available on: Amazon.com
Once you determine which antiperspirant or deodorant you want to try, make sure you use it correctly. Yes, there's a right way, a best way to use deodorants and antiperspirants.
How to get the most out of your antiperspirant
The best antiperspirant in the world may not be helpful if you don't use it to its fullest potential. Below are a few tips to help you get the most out of your antiperspirant every time you use it.
Apply your antiperspirant to clean, dry, non-irritated skin and give it plenty of time to dry before you get dressed. This will help it be more effective and cut down on its potential to leave any residue on your clothes. For example, you don't want to apply antiperspirant to armpits that are already sweaty or that are still damp after your shower. Consider using a hair dryer on a cool setting once you get out of the shower to make sure your armpits are nice and dry before applying antiperspirant.
If you're using a clinical-strength deodorant or antiperspirant, apply at night to allow the active ingredients to start working on your sweat glands before you need it. You're also typically cooler at night before bed, so this allows the antiperspirant to have maximum effectiveness. In fact, using your antiperspirant at night allows it to work all night while you sleep, which sets you up for a sweat-free day. And if you apply your antiperspirant at night, you dramatically reduce your chances of any residue discoloring your daytime clothes.
You can still apply your antiperspirant again in the morning; twice-daily applications have, in some studies, shown the greatest user benefits. But if you only want to apply it once a day, night time is best. Some users report that gently massaging the antiperspirant into their skin is also beneficial.
One point to remember: Go easy on the amount of antiperspirant you use – a little antiperspirant goes a long way. You don't have to cake it on and doing so can wreak havoc on the clothes you're wearing.
Can You Use Deodorant and Antiperspirant Together?
Yes, you can combine deodorant and antiperspirant, but you do need to keep some particulars in mind. The main difference between deodorant and antiperspirant is that deodorant is formulated merely to neutralize body odor once sweat is already on your skin, while antiperspirant is able to temporarily block the flow of sweat before it begins. The metallic salts in antiperspirants, including compounds like aluminum chlorohydrate, create a temporary blockage within the sweat duct, which reduces sweat flow.
Most dermatologists agree that the best deodorant for sweaty armpits is actually a combination of deodorant and antiperspirant. By using the combo, you're fighting sweat at its source and also any chance of resulting odor.
Take Control of Your Armpit Sweat
It's no fun to spend your day worrying about raising your arms for fear of revealing sweat stains and odor. The reality is that the wrong antiperspirant–or deodorant–can literally put you right in the middle of a sticky (not to mention smelly) situation. If you sweat lightly, you're probably fine with a regular deodorant to keep smelling fresh. People who sweat moderately would do well using an antiperspirant and deodorant combination. For those who suffer from extreme sweating, a clinical-strength antiperspirant like SweatBlock is the best way to stay dry.
Picking the right antiperspirant or deodorant for you can be a challenge, especially since so many options are available. But if you follow the guidelines here, you'll be well on your way to making a well-informed decision, along with staying dry and odor-free.