Video editing is in most cases synonymous with powerful laptops and PCs with high end graphics cards that can churn and crunch anything you throw at them. However, this does not necessarily mean you cannot edit videos on a slightly cheaper PC. We thus look at 5 of the best cheap (around $400 or less) laptops for video editing that you can buy today.
best laptops for video editing under 400
#1 – Acer Aspire 5 Slim Laptop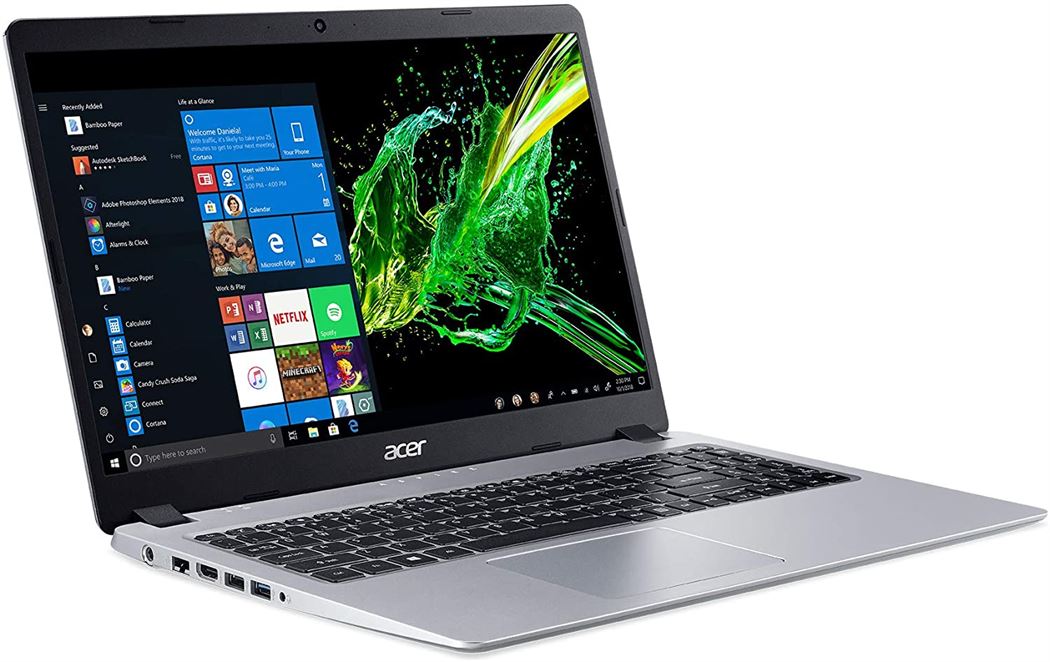 View Prices!
Intro
Acer has been a standout in the budget/affordable laptop category for a long time, and the Aspire 5 Slim is a perfect choice for a fast, budget friendly laptop. As of this writing it's being offered at only ~$350, and that comes with a 128GB SSD!
Inexpensive laptops usually have a few hallmarks, one of which is the HDD drives, which are much slower and consume more battery life than SSD drives. The first step many people take is to buy their own SSD and swap it out, which immediately adds on to the cost (but is generally worth it).
So the fact that this laptop is coming in at less than $400 and already has the SSD, you are set! Let's take a look at some of the pros:
Pros
128 GB SSD Included
3.5 Ghz CPU
15.6 inch Full HD IPS Display (largest you will see in this class)
Ram Upgradeable all the way to 32GB, but 16GB is probably fine.

Important to choose the right RAM, use this for the upgrade: TEAMGROUP Elite DDR4 16GB Kit

Under Budget!
Cons
For a budget laptop, we can't nit pick any downsides. If budget is important to you, you should buy this laptop now, before they raise the price.
View Prices!
ASUS X555QA Laptop, 15.6"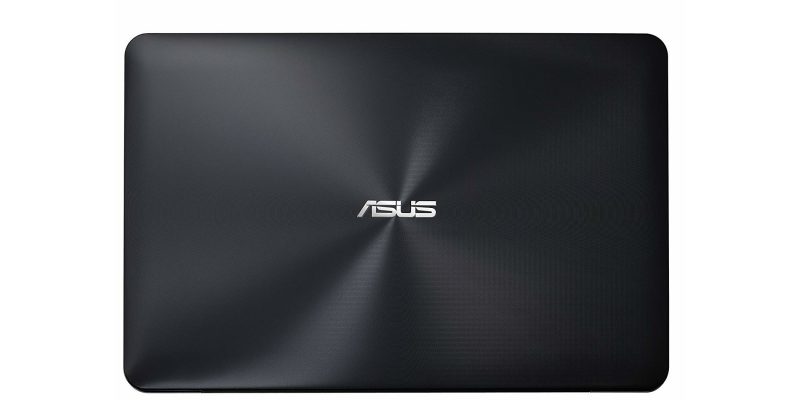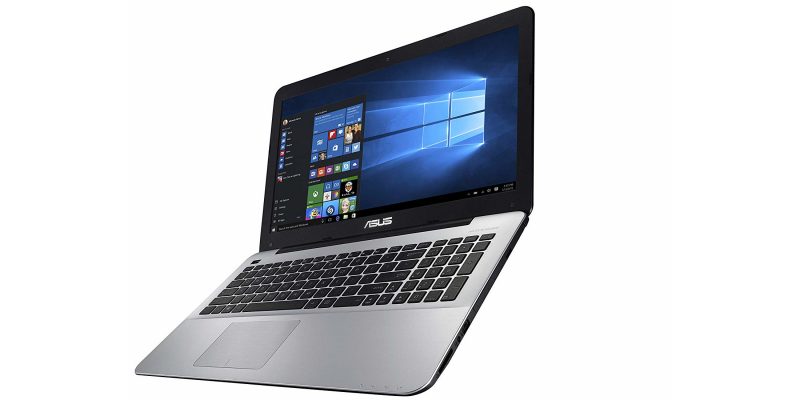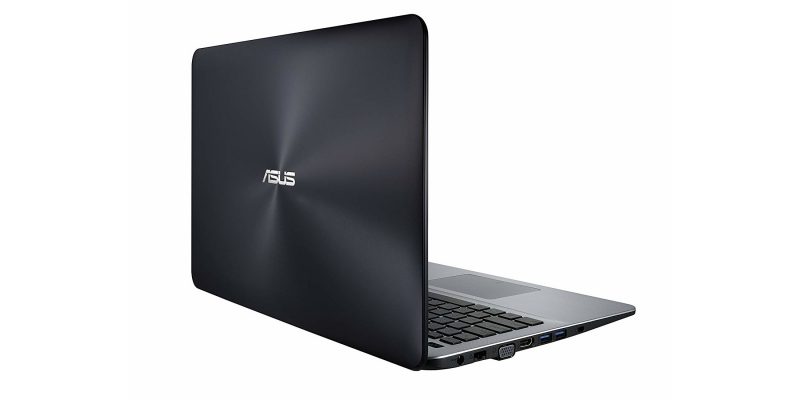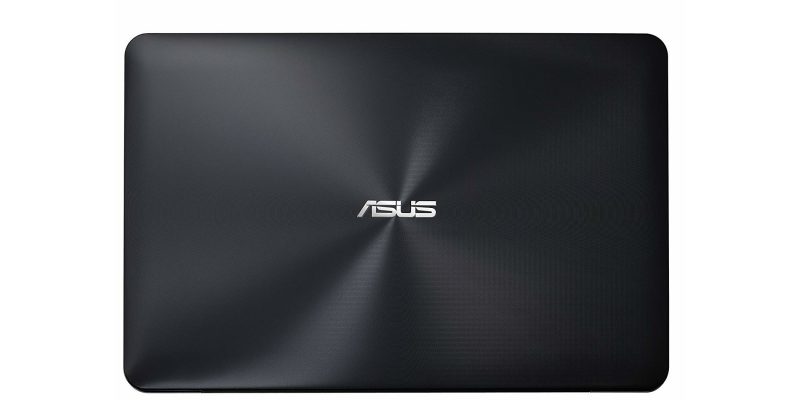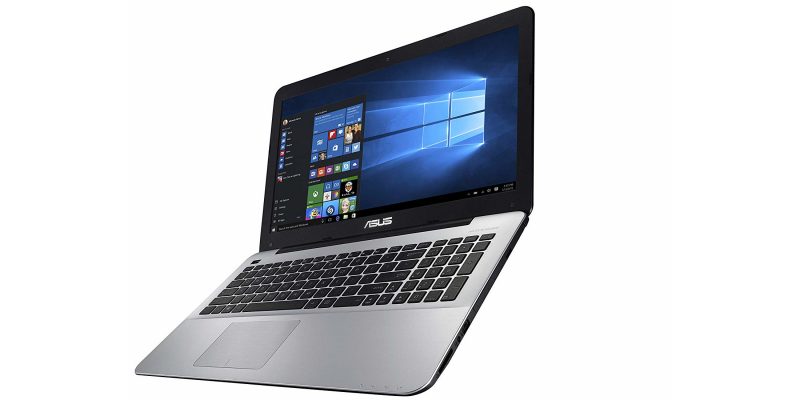 View Prices!
If you still feel like the lack of an SSD doesn't make you happy, perhaps you would prefer going for the ASUS X555QA which comes with a 1TB hybrid HDD. Hybrid HDDs tend to provide the best of both worlds, but at a more affordable price than someone who goes for a true SSD.
That aside, this ASUS laptop is powered with a quad core AMD A12-9700P chip that can bump up its speed to 3.4GHz when your usage increases. With the AMD A12 comes the AMD Radeon R7 as the primary graphics coprocessor. Of course, since this is a budget laptop, the card is integrated rather than discrete. The 8GB of DDR4 RAM also allows you some level of multitasking. The experience won't be so magical, but you can still get work done.
Like the Ideapad 320, ASUS included an 8x Super-Multi double layer optical drive on this PC which you would find helpful after you've finished editing a video and want to save it locally on an optical disc rather than push it to the cloud. However, if the cloud is more of your thing, you would be happy to know that this laptop model includes an ethernet port which is in most cases faster than Wi-Fi. The lack of a full HD screen may or may not be a big issue depending on the kinds of video you will be editing.View Prices!
2019 Dell Latitude E7450 14″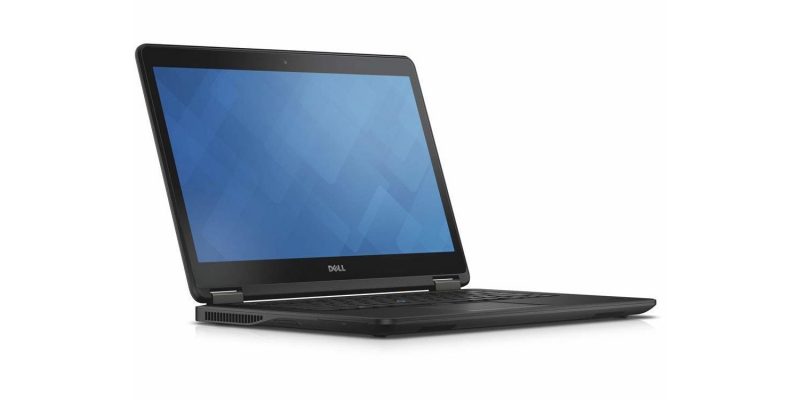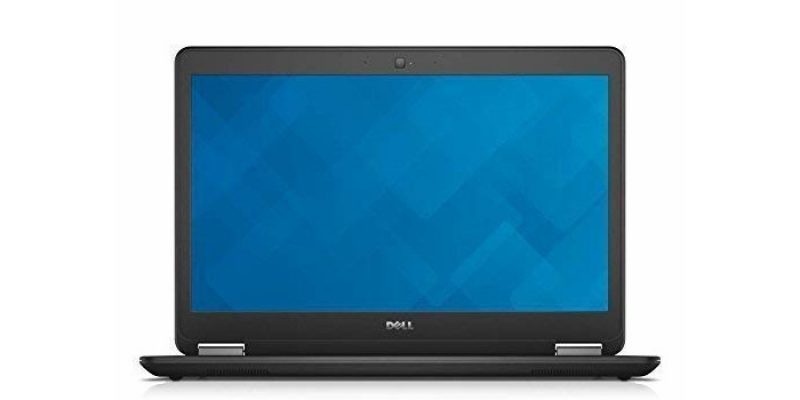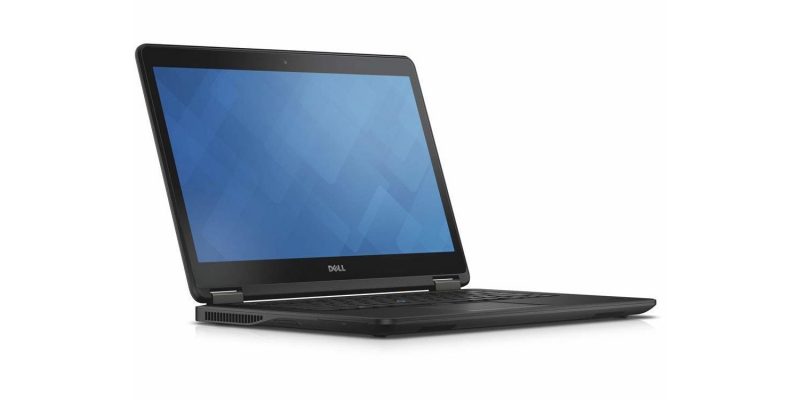 View Prices!
The Latitude E7450 is a heaven-sent laptop if you have been looking for great power at low prices on a laptop. While you are likely to find certified refurbished models of the laptop, you can rest assured that very few laptops will have specifications close to the Latitude E7450 and at the same price.
Its Intel Core i5-5300U is the first giveaway. With a mid-range CPU such as this one, you can expect great performance from the laptop both during video editing sessions and when you're simply handling light tasks. This is because you equally get the Intel HD Graphics 5500 integrated graphics. You can also get a variant of the laptop with 16GB of DDR3L RAM which will go a long way in ensuring you can handle a variety of tasks all at once. This is essential in video editing as you can require up to 3 different kinds of applications to finalize your video.
Battery life may not be so great on the Latitude E7450 despite using power efficient processors like the i5-5300U. This is because of the 3-cell lithium ion battery and because of the full HD LED-backlit display panel. However, you shouldn't worry too much about this as it would be hardly noticeable. Finally, the inclusion of SSD options on the laptop make it ideal for video editors who would love to spend the least amount of time transferring files to or from the PC as the Latitude E7450 comes with a base storage capacity of 256GB.View Prices!
Lenovo Ideapad 320 15.6″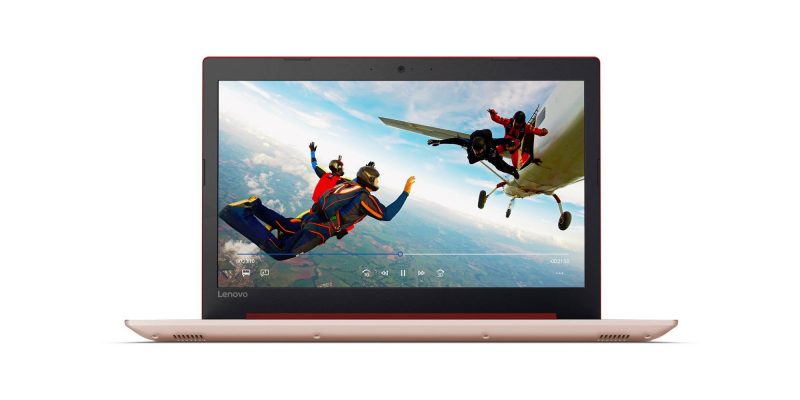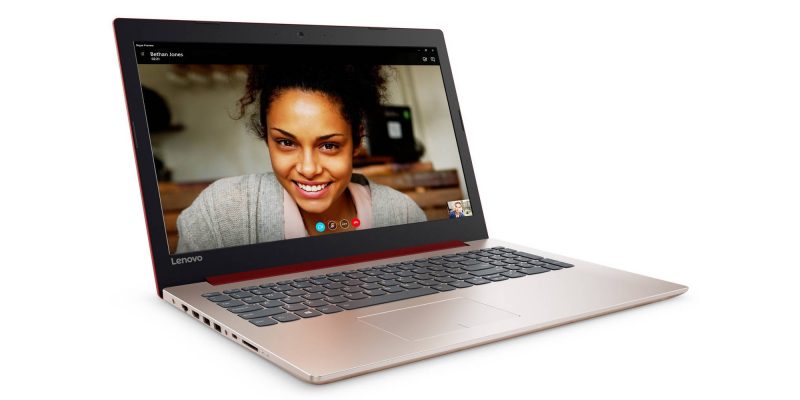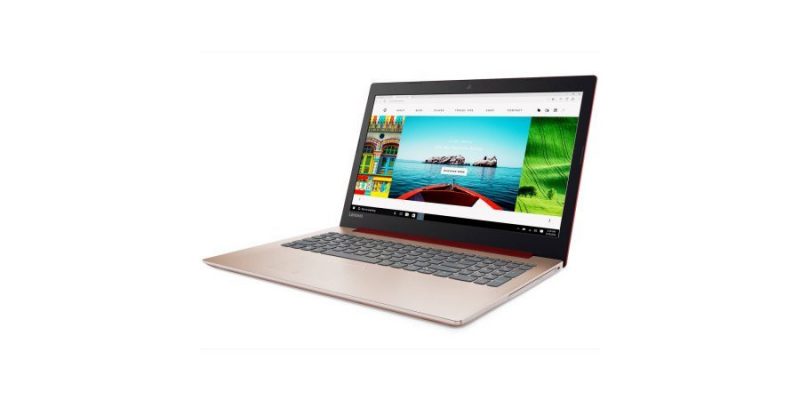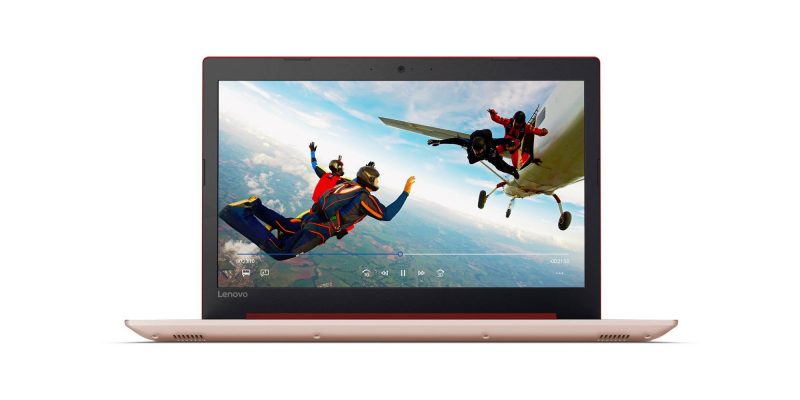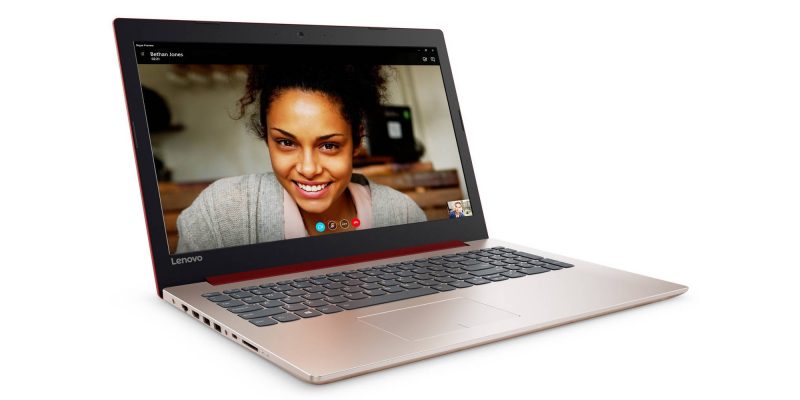 View Prices!
You would probably be amazed at how simple the 2018 Lenovo Ideapad 320 is. While there are many variants of the same laptop, the AMD A9 powered variant is a great choice for enthusiasts who wish to venture into video editing but are at the same time mindful about how much they wish to spend on the PCs.
The decent AMD A9-9420 chip fitted in the Lenovo Ideapad 320 can go up to 3.5GHz in extreme scenarios, and this is something you will need for a laptop that does not really have all the popular GPUs. Speaking of GPUs, the laptop has the AMD Radeon R5 integrated graphics card. It may not be much, and it will perform lower than discrete graphic cards, but it is worth it for a start.
Optical disc drives may have been dropped for high end laptops because they wish to focus on a laptop's compactness, but not for the Ideapad 320 which features a super slim DVD-RW drive which you can use to store your videos on an optical DVD disc. This can save you the cost of having to get an external HDD.
The laptop is also fitted with 8GB of DDR4 RAM and a 1TB HDD. They may be slow in this day and age of SSDs, but they still perform their duties without any fuss once they're up and running. IO ports such as the HDMI, the 4-in-1 card reader, and the ethernet port are all features that you may lack when going for high end laptops, but you can find them on the Ideapad 320.View Prices!
Dell Inspiron 11.6″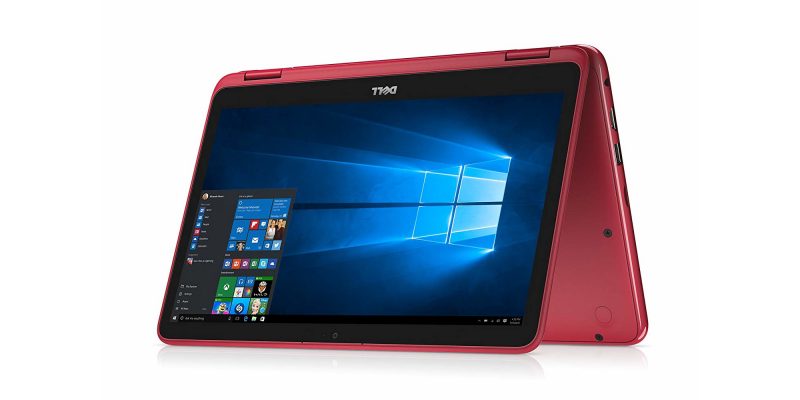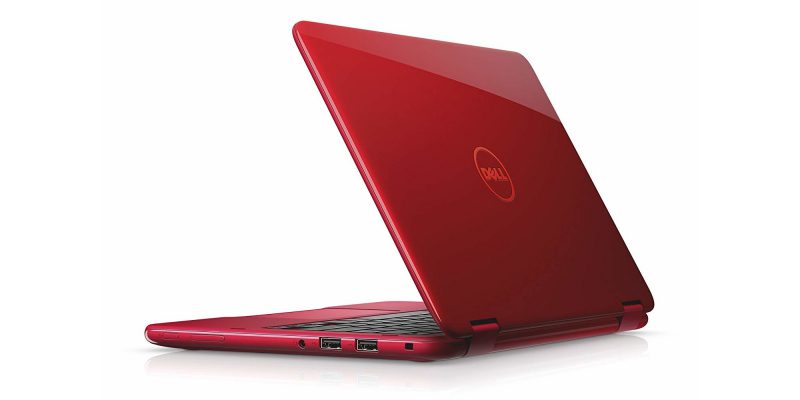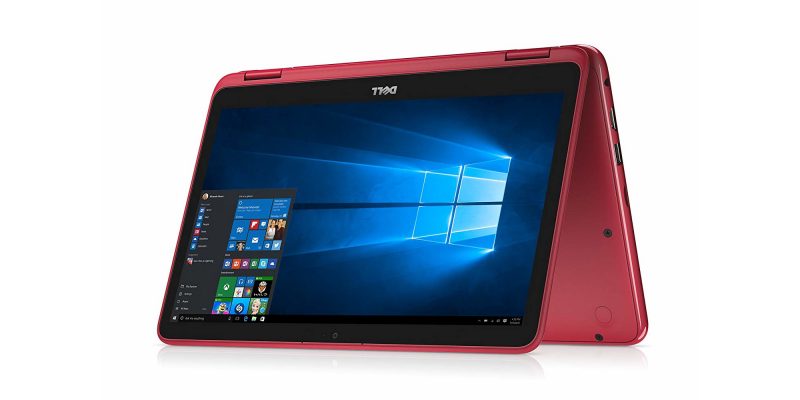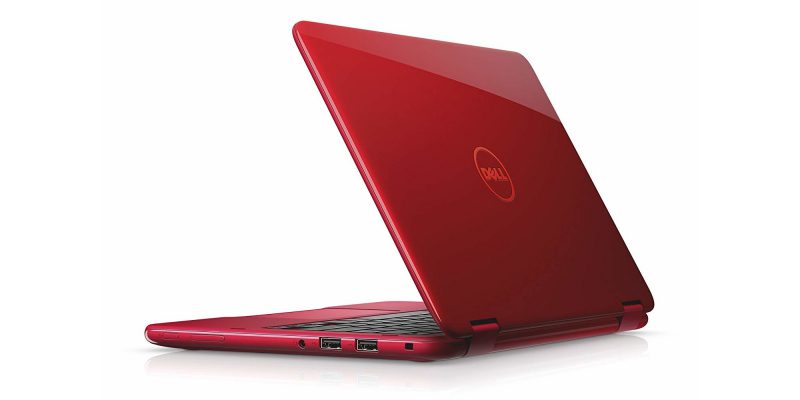 View Prices!
Anyone would do well with a highly portable laptop like the 11.6″ Dell Inspiron laptop, and not just because of the convenience it offers and its visual appeal, but its dedication to performance for non-power users.
As is the case with the Ideapad 320, you will get a HD display that features a resolution of 1366 x 768 which is not bad for a laptop ranging around $500. It also chose to side with AMD for its processor requirements as it comes with the AMD A9-9420e processor which works art a frequency of 1.8GHz when in normal situation but can go up to 2.7GHz when you begin rendering your videos.
The 8GB DDR4 SDRAM keeps things in check by ensuring that you have some level of multitasking while editing your videos. For budget laptops, having decent amounts of RAM is important because it will improve your overall experience even though the laptop is not primarily meant for intense tasks. The 256GB SSD storage it comes bundled with won't raise eyebrows with regard to capacity, but compared to the Lenovo Ideapad 320, this is a step in the right direction because it ensures you have a faster experience.
IO ports are not in plenty but are enough to get you going through the day. The Dell Inspiron has a HDMI port, 3 USB ports, a headphone/microphone jack, and a MicroSD Card Reader you can use to transfer your files to and from other devices.View Prices!
2018 Dell Inspiron 15 5000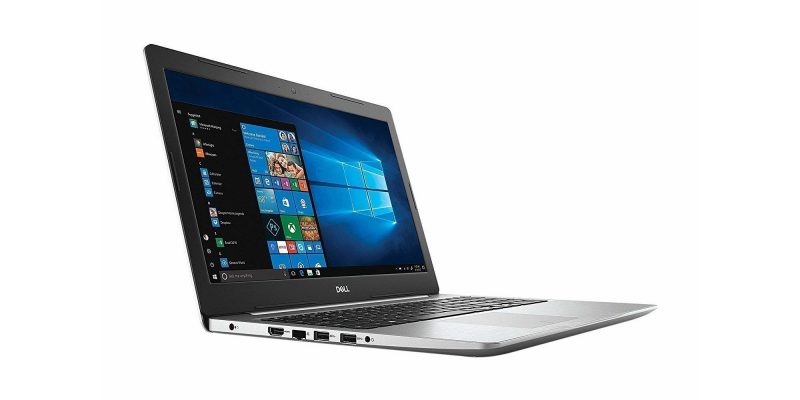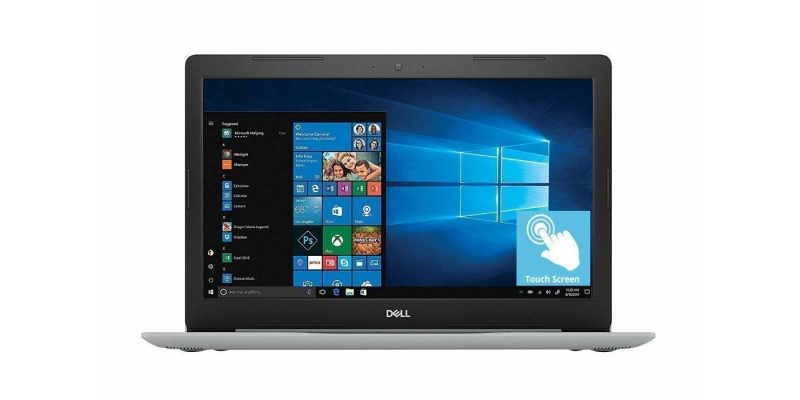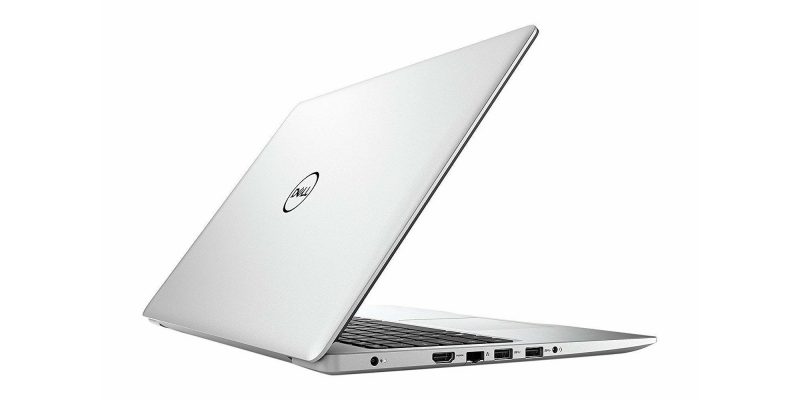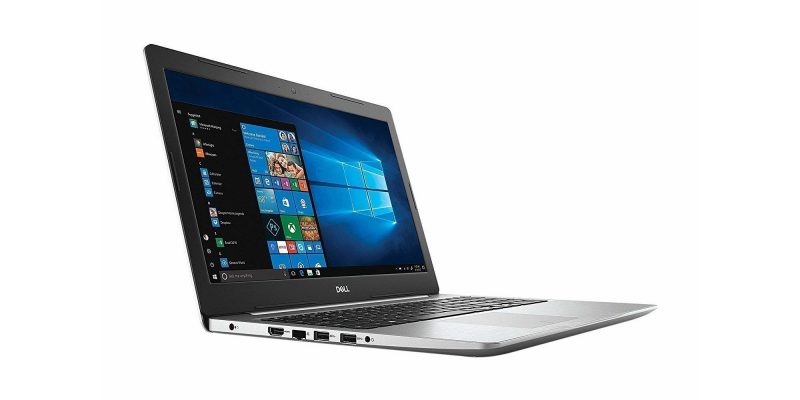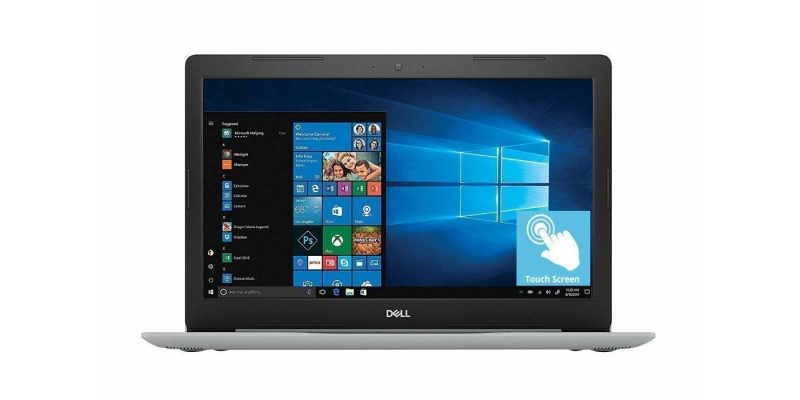 View Prices!
It may be a little bit over the $500 mark with $25, but there are plenty of reasons why we still had to feature it despite this. In any case, you can forego about 10 cups of coffee and have enough for topping up to get this laptop.
The first thing to note about the 2018 Dell Inspiron 15 5000 is that it comes with an Intel Core i5 processor. More specifically, the i5-8250U processor which actually beats the performance of some Core i7 processors such as the i7-7500U by 26%. It was worth mentioning this since the two laptops we have reviewed so far have AMD chips. With an Intel-powered laptop, you get the Intel Integrated 620 Graphics which is better than having nothing at all. With the integrated 620 Graphics, you can at least be sure that you can edit videos peacefully but at a much slower pace than if you had a discrete graphics card.
The laptop offers you 8GB of DDR4 SDRAM along with 1TB of SATA HDD storage. Once again, this may not be "modern", but it does allow you to store a lot more than someone who wishes to go for a SSD equivalent.
A backlit keyboard is necessary if you work till the late hours of the night, and you can thus enjoy its inclusion on this laptop. It also beats both the Ideapad 320 and the 2018 Dell Inspiron 11.6″ model when it comes to screen resolution as this model has a full HD display panel that supports a resolution of 1920 x 1080.View Prices!
Final Thoughts
Selecting a good laptop for video editing is easy if you're ready to go all in and spend as much as you want. However, it can be difficult if you have budget constraints as you will most definitely end up with a laptop that lacks a GPU. This is not to say that GPUs are necessary in order for you to edit videos, but they could save you a lot of time and ease the burden on your CPU when the workload increases. When getting a laptop with a GPU is out of the question, it would be wise if you focus on a laptop with a relatively fast processor and a good amount of RAM. This is because computers without GPUs tend to "borrow" a portion of the RAM and use it as a virtual GPU. Of course, the performance would not be the same as that of a real GPU, but it would be better than having nothing at all.