Every dishwasher on this list has the most used cycles. A few of these have more premium dishwasher options like Bottle Wash or StormWash. But here is how you can choose the best mid priced dishwasher for your home.
First, you want to buy around promotional holidays. A few manufacturers promote heavily around major holidays like Samsung and Whirlpool brands like KitchenAid.
Noisier dishwashers are typically cheaper.
That said, you want quiet, but don't pay a ton of money for any dishwasher quieter than 44 dBAs alone. You can settle at 46-48 dBA and still buy a relatively quiet dishwasher.
After quiet, its features and stainless versus plastic tubs.
However, cheap should not be and doesn't have to be unreliable. With the sorry state of appliance repair, always check reliability as well as quietness and features. Check out outr list of best dishwashers 2020 and top rated dishwashers 2020
6 Best mid priced Dishwashers 2020
Samsung Dishwasher DW80R2031US – $379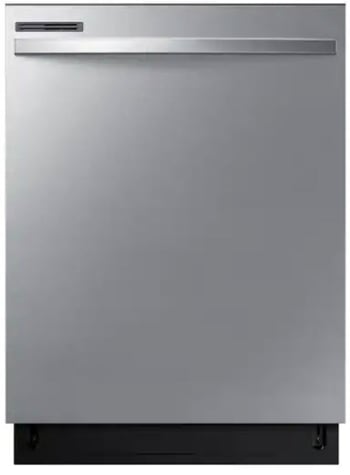 The average selling price of a dishwasher when I started at Yale in 1986 was $399-499. This dishwasher is $379 with better features.
It has Heavy, Auto for adjusting the wash based on soil levels, Normal, an Express wash, Sanitize, and Delay/Start.
It is louder at 55 DBs and has a hybrid or plastic tub and stainless door.
Samsung Dishwasher DW80N3030US – $449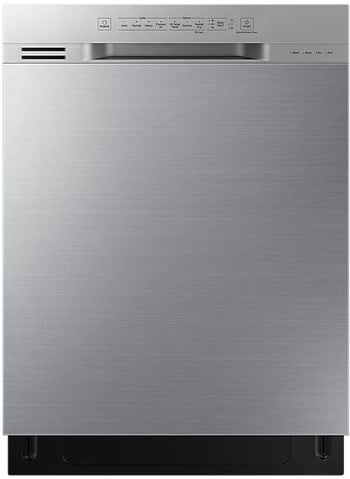 This dishwasher adds high-temperature wash, the third rack for silverware, and is measurably quieter at 51 DBs.
Bosch Ascenta Dishwasher SHE84AWG5N – $549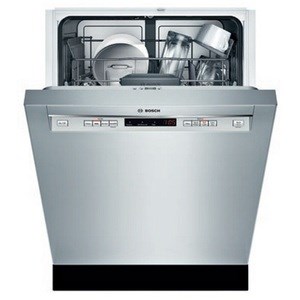 Bosch is a great name and our best selling dishwasher. However, the Ascenta is the loudest Bosch at 50 DB. The rack is a bit shallow as well, with just basic features.
Samsung Dishwasher DW80R5061US – $549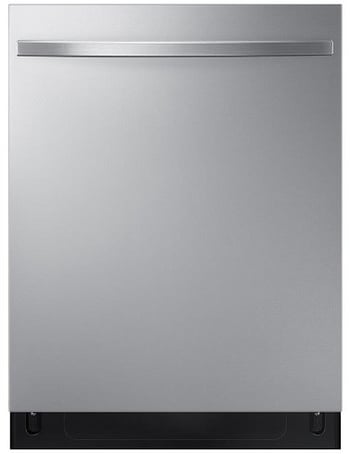 This dishwasher may be one of the best you should consider at any price. It is all stainless steel.
It has a couple of unique features as well. The Storm Wash cycle is a concentrated wash to clean heavily baked-on dishes like lasagna and other casserole pans.
The dishwasher pops open at the end of the cycle to speed drying as well. It is almost quiet at 48 DBs as well.
GE Dishwasher GDT665SSNSS – $649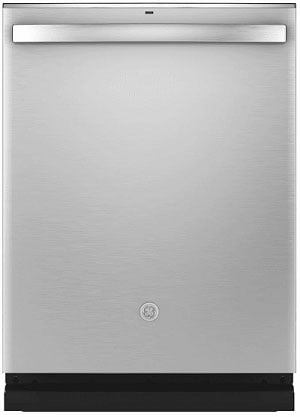 GE has almost every feature as well. This is a great dishwasher for bottles with a special bottle wash spray on the top rack.
You have a fan-assist dry as well. At 46 DBs, this dishwasher is close to being considered quiet.
KitchenAid Dishwasher KDTE334GPS – $749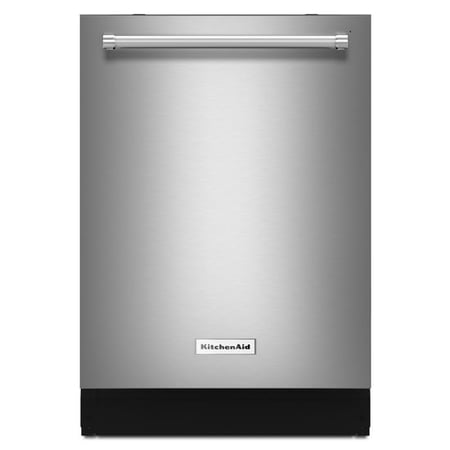 At $769, you may not consider this inexpensive. However, the price can be as low as $649. There are also installation deals of $100-150 off as well, so it depends on when you buy it.
That said, KitchenAid is another dishwasher to seriously consider at any price. You have every major cycle plus bottle wash on the top rack and fan assist drying.
At 39 DB, it is the quietest dishwasher on this list and one of the quietest dishwashers you can buy under $1500.