These are the best cheap Android phones under $100 available in 2020. Lately, phones have reached an all-time high in terms of pricing, but also extreme lows. Luckily, spending over $800 isn't your only option. If you're on a tight budget but still want a good device, these Best Smartphone 100 Dollars options are for you.
In the past, we've detailed cheap Android smartphones, but getting under $100 is no easy task. That said, we found a few great options from Motorola, Nokia, and even small screen phones worth recommending.
Not all buyers need a high-end smartphone, want to sign a 2-year contract or can fork out $35 a month, especially in these uncertain times. You'll be happy to know some Android phones come in under $100, and they aren't terrible Chinese devices either. These are capable phones that deliver a well-rounded and enjoyable experience
Best Android Phones under $100
1. Leagoo KIICAA Power ($75)

Leagoo has been making a lot of waves in the local market of late, and we believe the deserve all the attention they are getting. One of their offerings is the 5.0-inch Leagoo KIICAA Power which lives up to its name and brings a massive 4000mAh battery on board.
In addition to that, the smartphone is also equipped with a quad-core MTK chipset that promises to clock as much as 1.3GHz on maximum use. On the back of this device is a fingerprint sensor, but that is not the most interesting thing there. At a price of about $75, the Leagoo KIICAA Power one of the best Android phones under $100.
Apparently, Leagoo decided to make the market happy with the addition of a dual camera setup – one rated at 5MP and the other sitting on an 8MP sensor.
The front camera has a 5MP snapper in place for selfies and video calling. With an internal storage space of 16GB and a CPU memory of 2GB, there's rarely anything left to ask of this unit. You can check it on Gearbest, Click Here
2. Xiaomi Redmi 5A ($94.99)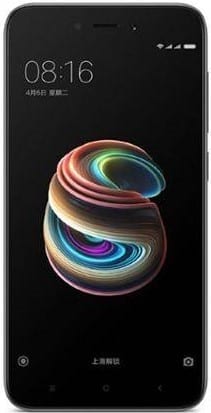 Xiaomi has been a while in the market already so we are not surprised by how efficient the Redmi 5A is.
You would think so too if you were to consider the Qualcomm Snapdragon 425 chipset quad-core processor with a frequency of 1.4GHz that has an Adreno 308 GPU. The rundown of great specs is continued with the 2GB RAM and 16GB ROM offering which would then be powered by a decent 3000mAh screen.
Carrying a decent 5.0-inch HD screen, the dual-SIM smartphone also has the capacity to use the 5MP front camera for facial recognition too.
Speaking of sensors, the 13MP unit on the back rounds up the pairing. Running Android 7.1 Nougat out of the box, Xiaomi Redmi 5A is one of the best Android phones under $100. It is worthy of note that the smartphone comes 4G ready. The smartphone is available at Gearbest, Click Here
3. Ulefone S8 Pro ($97.91)
Ulefone S8 Pro starts the rundown with the 5.3 HD inch screen in the front and metal casing on the back. Under the hood can be found such configurations as 2GB RAM on 16GB ROM, support for dual SIMs and a 4G-ready configuration out of the box.
The device then goes on to sport a quad-core processor that clocks at no less than 1.3GHz. The meta build on the back has cut-outs for the 13MP camera sensor, a fingerprint scanner system and also, a LED flash to aid capturing in low light situations.
The front has the traditional cut-outs for ambient light sensor plus a 5MP camera unit. Running Android 7.0 Nougat out of the box, Ulefone's offering brings a decent 3000mAh battery to keep the electrical juices flowing. You can grab it at Gearbest, Click Here.
4. Cubot R9 ($82.99)
The 5-inch Cubot R9 takes the traditional midrange way of offering 2GB RAM with internal memory of 16GB. The back, finished with a metal material to give that premium build, then houses a fingerprint sensor and decent 13MP camera.
In low light situations, the camera on the back comes with a dedicated flashlight. For selfie and video calling purposes, users will have to make do with the single 5MP snapper up front.
Diving further into the device, it is revealed that the R9 gains its processing power from a quad-core 1.3Ghz chipset, runs on Android 7.0 Nougat and takes its power from the 2600mAh battery.
Considering the irregular power supply in Nigeria and most other African countries, the battery might be the only issue we have with this unit. Checkout the R9 at Gearbest, Click Here
5. Ouikitel C8 ($72.99)
Ouikitel C8 was made to capture the markets that have started tending towards the new fad – bezel-less screen technology. The 5.5 inch of glass on the front is nearly without bezels, giving way to just the lower bezels and allowing a space for both the 5MP front shooter and ambient light sensor only.
The screen does one more by offering HD resolution and the latest 18:9 aspect ratio, which makes it worthy of our listing of the best Android phones under $100.
As if all these are not impressive enough, the same smartphone goes on to bring irresistible specs such as an octa-core processor that clocks up to 1.5GHz, 2GB of CPU memory and 16GB available to the user.
Finally, the Android 7.0 Nougat-powered device will draw its power from a 3000mAh battery and pack a fingerprint sensor. Lest we forget, the 13MP camera on the back is just stunning. With its LED flash, you never have to worry about taking good images in dark spaces anymore. Find the smartphone on Gearbest, Click Here
6. Xiaomi Redmi 4A ($89.99)
Another offering to make this list from Xiaomi is the Redmi 4A. Here, we have such specs as 2GB RAM and a massive 32GB internal storage space, all under the rather small 5.0-inch HD screen. The chipset of choice is a quad-core Snapdragon 425 that clocks up to 1.4GHz and uses an Adreno 308 processor for graphics rendering.
The camera on the back is a 13MP sensor with five elements in the lens. Coupled with a LED flash for better capturing in dark spaces, you also get to use HDR, Panorama and Burst capturing modes among others. On the front is a 5MP sensor that will handle your selfie and video calling needs the right way.
Finally, the only downside we recorded on this unit is its rather outdated Android 6.0 Marshmallow operating system. Of course, Xiaomi makes up for that with a rather generous 3120mAh battery. Click Here.
We have just listed some of the best Android phones under $100. Hope you found it interesting?