Whether you're just starting on your DIY journey or looking to upgrade your current equipment — power tool combo sets offer the complete solution. Typically, they include the most utilized and useful of the DIY staples — drill, driver, circular saw — together with other essentials, such as reciprocating saws, work lights, and sanders. What's more, these electric tool kits not only save you making numerous separate purchases — they also make power management effortless. As all the machines belong to one brand, you usually only have to charge one battery — often compatible across the whole range. When selecting the best power tool combo set, always ensure that the tools you need for your particular projects are included — contents often differ across brands.
Power tool combination kits can provide great value if you know you want a big tool kit and you don't want to spend the time and money of building it up piece by piece. Plus, when you need multiple cordless power tools, it's always best to stick with the same battery platform, and a combo kit gets you setup right out of the gate.
Choose a tool combo kit based on the tools, accessories, and power needed. Look for kits that include extra batteries and beware of kits that include tools that can't be bought separately.
Here are a few of our favorites.Ryobi 18-Volt ONE+ Lithium-Ion Ultimate Combo Power Tool Kit (6-Tool)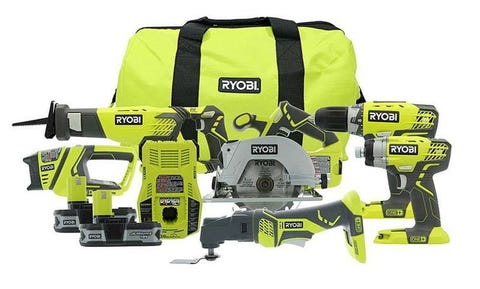 Ryobi has built a strong reputation among DIYers for producing high-performance tools at a reasonable price. These tools aren't built for the day-to-day grind of a jobsite, but rather the occasional demands of a handy homeowner. This kit includes a circular saw, drill, impact driver, multi-tool, reciprocating saw, and worklight. That's pretty much every tool that even the most motivated DIYer will need.Dewalt 20v Lithium Drill Driver/Impact Combo Kit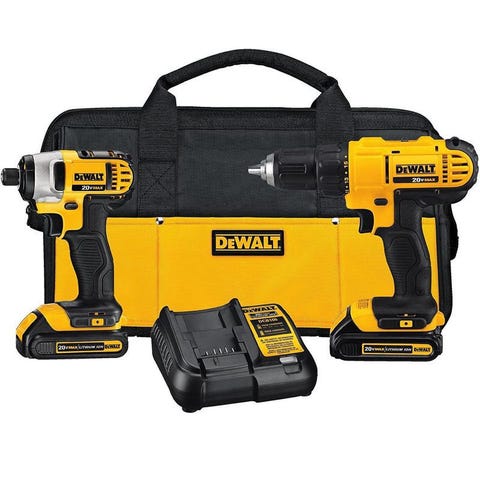 amazon.com$199.00$139.00 (30% off)SHOP NOW
The Dewalt 20V platform is one of the most robust family of tools out there. If you are just seeking to dip your toes into the Dewalt world, this two tool combo kit includes a powerful drill driver and impact driver, capable of handling any project you can throw at it. That, plus a gateway to a much larger family. ADVERTISEMENT – CONTINUE READING BELOW
Bosch 12-Volt Lithium-Ion 2-Tool Combo Kit (Drill/Driver and Impact Driver)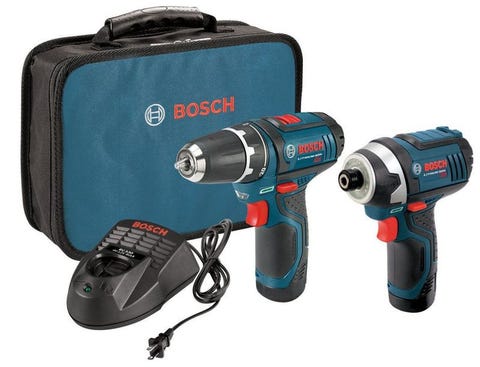 amazon.com$121.00 $99.00 (18% off)SHOP NOW
There aren't that many 12-volt tool combo kits to choose from, but this drill driver/impact driver combo from Bosch is one of the best. This kit includes a 12-volt drill/driver that has up to 1,300 RPM and a 12-volt driver rated at up to 2,600 RPM. It also comes with two batteries, and a 30 minute charger, so you'll never be without juice.Makita XT1500 18V LXT Cordless Combo Kit (15 Piece)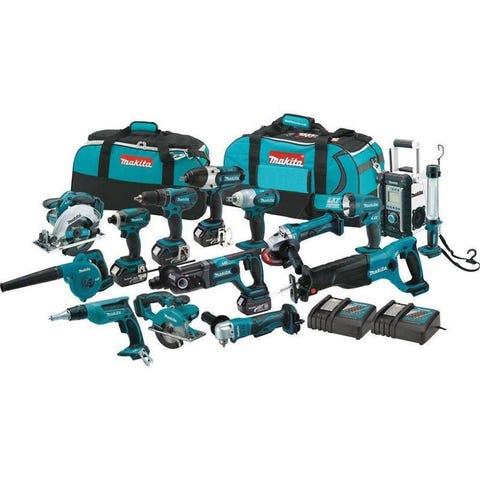 If you want to build up your workshop in one shot, check out this 15-piece 18V LXT cordless combo kit from Makita. It includes tools for drilling, driving, fastening, cutting, and grinding. The kit includes four batteries, two rapid chargers, and two big carrying cases for all of your new toys.ADVERTISEMENT – CONTINUE READING BELOW
Black + Decker 20-Volt MAX Lithium-Ion Drill/Driver and Circular Saw Kit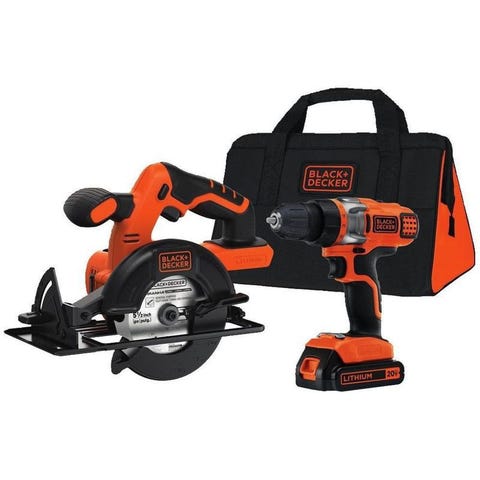 If you need a light-duty circular saw, then this combo kit from Black + Decker should suit your needs. In addition to the circular saw it includes a drill/driver, the bedrock of any toolkit.Porter-Cable 20V Max Lithium Ion 6-Tool Combo Kit with USB Charger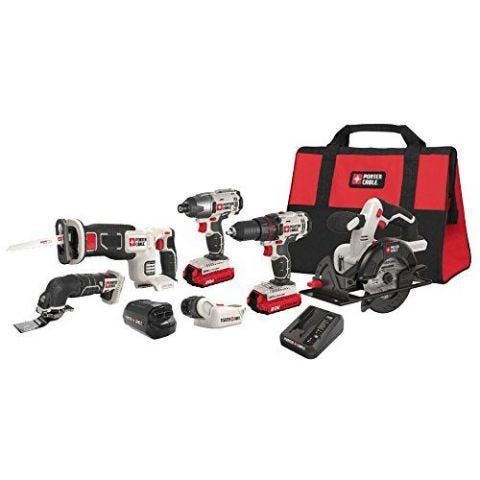 This kit from Porter-Cable is a great deal for a solid 20-volt platform. In addition to six of the most popular and useful power tools, it also includes a USB charging device that is powered by the same 20-volt battery that works on your drill—a handy little bonus that will be useful in and outside the workshop.