stick blenders are ideal for tackling a wide range of kitchen tasks, and they're a staple small appliances for anyone looking to expand their culinary capabilities by blending, chopping, and pureeing delicious dishes. There are many times when you won't want to be bringing out a big jug blender onto the countertop, so having a great hand blender is well worth it. We tested 30 hand blenders to find the best…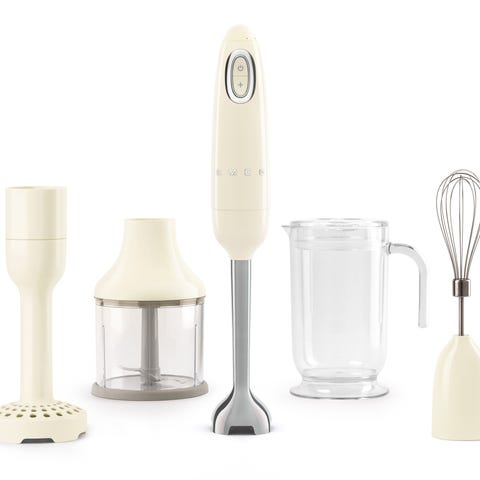 PHOTO03
Smeg HBF02CRUK
Score: 93/100
This retro-style hand blender achieved near full marks for performance because of its ability to blend, chop and whip with ease! It comes with various useful accessories including a potato masher and a whisk. There are five speeds and a handy turbo mode for versatility. Though it proved to be an all-round performer, we were really impressed by how quick it blended thick, glossy and creamy mayonnaise – in under three minutes!
Price: £120.00
BUY NOW
LATEST DEALS
£115.00Best budget buy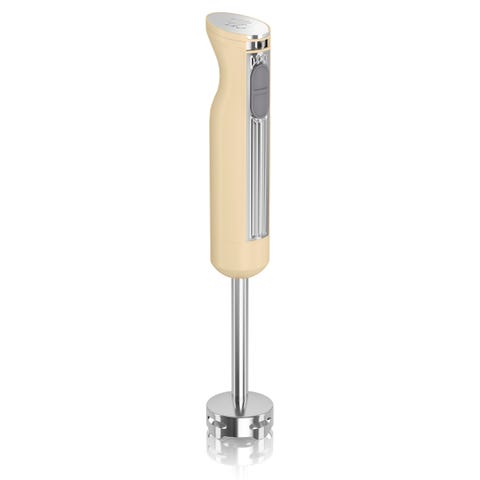 SWAN
Swan SP20160CN Retro Hand Blender
Score: 89/100
This stick blender is sleek, simple, and great if you love all things retro. The stick attachment is easy to use and has an impressive range of eight speeds! Blending batter and making mayonnaise has never been easier than with this stick blender.
Price: £24.99
BUY NOWLATEST DEALS
£36.99Runner-up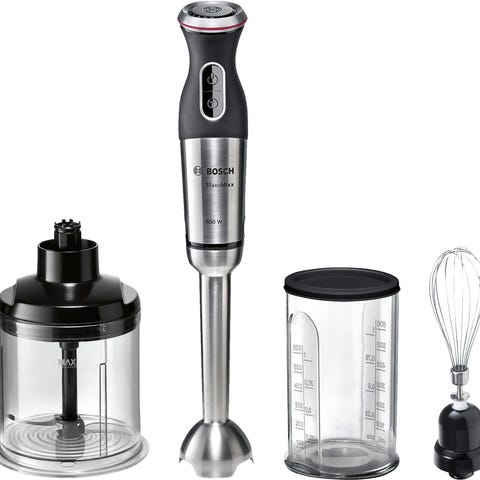 BOSCH
Bosch MSM88160GB Hand Blender
Score: 89/100
Silver, sleek and stylish, this hand blender boasts a great performance thanks to its twelve different speeds. It is comfortable to hold, easy to use and all accessories are dishwasher safe. It is great for making your everyday sauces such as mayonnaise.
Price: £96.70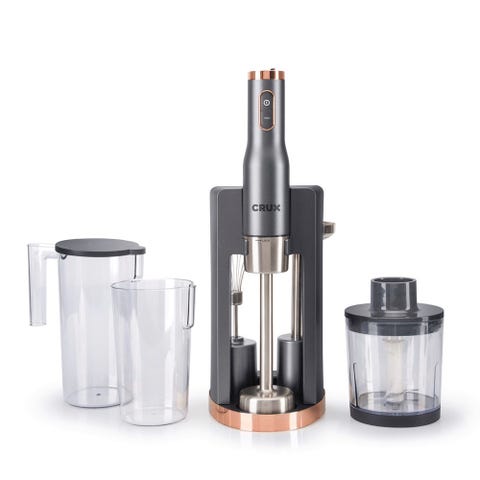 CRUX
Crux All-in-One Hand Blender
Score: 87/100
The Crux-All-in-One hand mixer boasts a modern design and would be ideal if your kitchen is cramped for space. It is a great performer thanks to its multitude of accessories and is best when used for chopping and whisking.
Price: £129.99
BUY NOWLATEST DEALS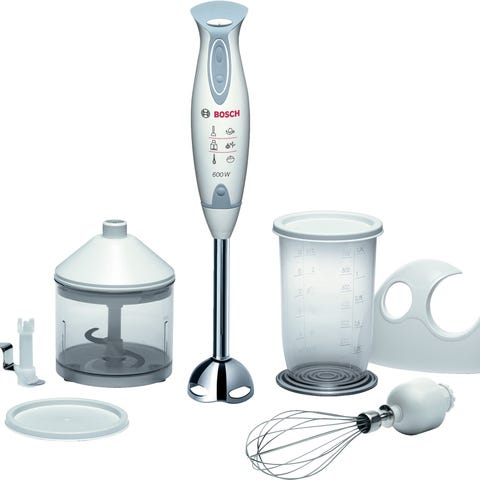 BOSCH
Bosch MSM6700GB Hand Blender
Score: 86/100
Efficient, comfortable and easy to use, this hand blender has two variable speeds and comes with an array of accessories. It also comes with a wall mount which makes it great for storage. It is at its best when used for whisking and chopping.
Price: £53.70
BUY NOW