Today we will be looking at how to pressure wash driveway and the best way to pressure wash driveway – a crucial part of ensuring you have a beautiful driveway that compliments your home is to find the best way to pressure wash without damaging your driveway surface.
Many people leave their driveway cleaning due to the time and considerable effort it takes; or simply bring in a driveway cleaning company.
It takes some time and effort to clean a driveway, but the results are well worth it! As for hiring a driveway cleaning company – sure they'll do the work for you, but for the price of two cleans you can pick up a decent pressure washer that will save you money for years to come.
Best way to pressure wash driveway
Materials Needed:
broom
stiff brush
pressure washer
pressure-washer detergent
bottle of spray degreaser
safety manual
safety gloves
plastic sheeting
painter's tape
50-ft. garden hose
paint tray
waterproof sealer
extender pole
roller cover
roller handle
Step 1: Sweep Surface
Clear debris and excess dirt or dust from surface using a broom.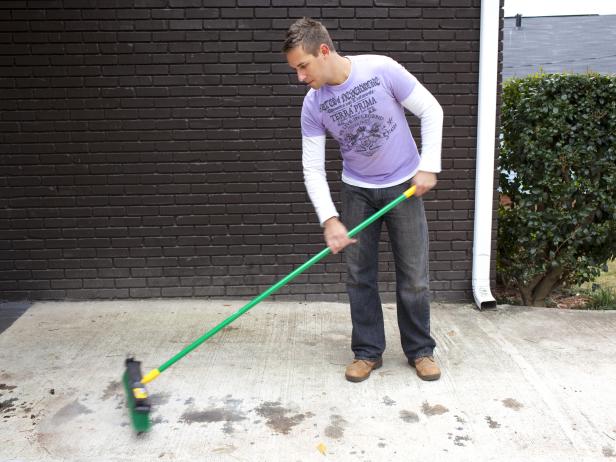 Step 2: Protect Exterior Walls and Doors
Cover nearby exterior walls and doors with plastic sheeting and painter's tape. This will protect doors and walls from loose debris as well as any accidental paint or stain removal from pressure washer.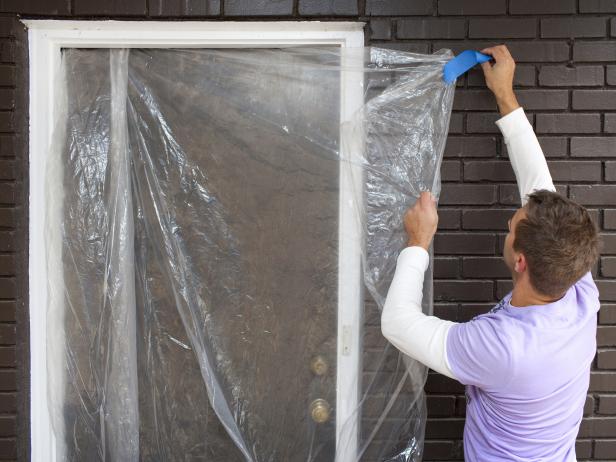 Step 3: Read Safety Manual
Thoroughly read proper steps pertinent to your specific pressure washer. Each is different and may require special preparation, assembly or attachments.
Step 4: Degrease Surface
Ensure proper cleaning by spraying concrete with bottle of spray degreaser, keeping a distance of 6 inches from surface. Scrub degreaser into concrete using stiff brush or pressure-washer attachment tool.
Step 5: Attach Spray Wand Tip for Detergent
First, select tip designated for washing, often labeled "soap." Then snap into place at head of spray wand.
Step 6: Attach Hoses
Connect supplied pressure-washer hose and wand to pressure washer. Next, attach 50-foot garden hose to pressure washer's water supply, then turn on water.
Step 7: Prepare Pressure Washer for Detergent
Place detergent siphon tube, usually supplied with and attached to pressure washer, directly into detergent container. Once pressure washer is crank-started, tube will immediately bring detergent into water stream of spray wand.
Step 8: Spray Detergent
Protect hands with safety gloves, then apply detergent by holding down spray handle, keeping a consistent distance of 8 to 18 inches from concrete. Work your way back and forth in a smooth, controlled manner, overlapping each stroke by 6 to 8 inches. Let sprayed detergent sit on surface for 5 minutes.
Step 9: Pressure-Wash Concrete
Change tip labeled "soap" to tip labeled "25 degree." Pressure-wash concrete by holding down spray handle, working your way back and forth from one side of concrete surface to the other, overlapping each stroke by 6 to 8 inches. TIP: For tougher stains such as paint, hold tip 3 to 4 inches from concrete surface, moving with slower, nearly still strokes to ensure removal.
Step 10: Seal Concrete
Pour waterproof sealer into paint pan, add roller cover to roller handle, attach extender pole. Next, starting in the middle of area, roller waterproof sealer out from middle to all edges of concrete. Allow 24 hours before parking on surface.