Today we will be comparing the bmw x7 vs range rover. we will look at the bmw x7 vs range rover sport dimensions, compare the 2020 range rover sport vs bmw x7 and the bmw x7 vs land rover discovery.
BMW x7 vs range rover
Several luxury carmakers have enlarged their entries to include larger, three-row models. Two legendary brands like BMW and Land Rover are top players in the larger luxury SUV game with the 2019 BMW X7 and 2019 Range Rover. This is the inaugural year for the X7 model, while the Range Rover has been in production for nearly 50 years.
Performance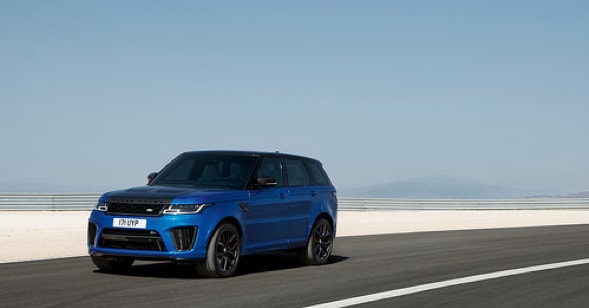 The Range Rover comes equipped with a 3.0-liter supercharged V-6 engine that achieves an impressive 340 horsepower and 332 pound-feet of torque. The higher-level Supercharged and Autobiography trims are equipped with a 5.0-liter supercharged V-8 with a hefty 518 horsepower and 461 pound-feet of torque. The Range Rover is also available with the more fuel economy-conscious Td6 diesel engine.
The BMW X7 is available in the xDrive40i and xDrive50i trims. The 40i comes with a 3.0-liter turbocharged V-6 engine that hits 335 horsepower and 330 pound-feet of torque. The 50i boasts a 4.4-liter V-8 twin-turbo engine with 456 horsepower and 479 pound-feet of torque.
Off-road adventure-seekers will appreciate Range Rover's Terrain Response 2 system that adapts the engine and gears to different modes, including eco, comfort, gravel, and mud and ruts. BMW is similarly offering a new Dynamic Handling Package, intended to change the suspension and brakes and engage active rear-wheel steering in demanding conditions.
Luxury & Convenience
There is no question that cars like BMW and Range Rover are synonymous with comfort and luxury. Indeed, BMW's ownership of Rolls Royce is much to the benefit of the X7 buyer, who will surely appreciate the feeling of utmost luxury in the SUV's design.
The often-neglected third row of seats receives climate control, speakers, and dedicated lights. The second row can be configured as a bench or as captain's seats that reduce the headcount to six but in exchange offer plush headrests and power adjustments. The sumptuous interior can be clad in a quilted cream and blue combination that is refined and unique. Drivers will appreciate the 12-inch touch-screen display loaded with standard BMW navigation, among other features.
The Range Rover offers a bevy of interior design amenities that create a first-class experience each time you get behind the wheel. The wide, deep-cushion seats with supple leather finishes offer an exceedingly smooth ride. The optional rear Executive-class seats, standard on the Range Rover Autobiography, offer heated armrests in addition to a deeply luxurious heated calf rest for an unparalleled ride.
The Range Rover also includes other ingenious interior features, including optional hot stone massage seats with 25 relaxing massage programs. Once everyone has disembarked from the car and the doors have locked, a sunblind engages automatically to prevent the car from overheating and to minimize air conditioning demands.
Both the BMW X7 and Range Rover offer a premium large-scale SUV loaded with amenities and features for a spectacular driving experience. The Range Rover, with its long history of production, stronger engines, and stunning amenities, is a solid choice that will keep you happy for many miles ahead. If you want to find out is the 2019 Range Rover is a suitable option for you, contact Hennessy Land Rover North Atlanta for more information.
BMW X7 vs. Range Rover: Interiors
No matter which luxury SUV you choose, both models have interior amenities like heated front seats, dual-zone automatic climate control, a cabin air filter, and underseat ducts to reach the rear rows. However, the BMW X7 has more space for cargo and passengers:
2020 BMW X7 Interior:
Standard seating for 7 passengers, optional 2nd-row captain's chairs for 6-passenger capacity
12-way power front sport seats with available cooling feature on the base trim level
Leatherette upholstery
40/20/40 split-folding rear seats
90.4 cubic feet of cargo space with all rear seats folded down
48.6 cubic feet of cargo space with just third-row seats folded down
12.8 cubic feet of cargo space with no seats folded down
2020 Land Rover Range Rover:
Standard seating for 5 passengers, optional Rear Executive Class seats for 4-passenger seating capacity
8-way power front bucket seats, cooling feature only available on higher trim levels
Leather upholstery
60/40 split-folding rear seats
68.6 cubic feet of cargo space with rear seats folded down (standard wheelbase option)
75.6 cubic feet of cargo space with rear seats folded down (optional long wheelbase option)
31.8 cubic feet of cargo space with no seats folded down
BMW X7 vs. Range Rover: Safety
Staying safe on Roslyn will be a breeze with features available in both models including a low tire pressure warning system, lane departure warning, parking assistance, traction control, in-vehicle assistance service, and stolen vehicle tracking. However, there are more standard safety features on the X7:
BMW X7: Standard blind-spot monitoring, forward collision warning, knee protection airbags
Range Rover: Blind-spot monitoring is available for an upgrade, forward collision warning is not available on the base trim level, knee protection airbags are not available