As for one of the biggest names in the fashion industry, Chanel creates some of the best pieces from shoes to handbags, clothing, and even fragrances. For a brand name this big, many fashion lovers aim to acquire just one handbag like their Chanel Boy Bag. And as much as many of us adore the high-end brand, the prices of these fashion pieces scares us the most.
Speaking of prices, Chanel is also heavily involved in the makeup industry, as well, dropping makeup products like eyeshadows, blushes, powders, foundations, lipsticks, and others. But the products that many people hesitate to buy are their makeup brushes. Resembling in quality to other brushes, Chanel makeup brushes attempt to achieve the same goals when applying makeup. The difference? The brushes are under the Chanel name. So, are Chanel makeup brushes really worth the price?
You're paying for the name.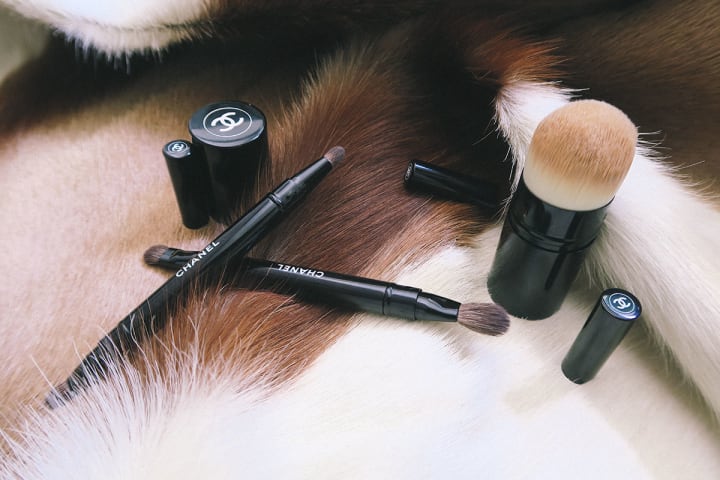 Let's start off with the obvious when it comes to Chanel makeup brushes. If you're buying anything Chanel… it's going to be expensive. Because not only does Chanel use top-quality material in many of their fashion pieces, but since Chanel is such a huge name, you're basically buying the name. In this case, anything you purchase from the brand is going to be priced higher compared to something very similar that's not under Chanel.
And this definitely goes for their makeup products, too. Their brushes are no different compared to many other makeup brushes. Their brushes aim to apply foundation flawlessly, or their eyeshadow brushes to blend precisely. Well, other makeup brushes have the same goals, too. So, since you're looking at makeup brushes under Chanel, don't expect any of them to be under $30.
There are cheaper brushes that perform the same or even better.
Like I've been saying before, Chanel has the same goals as other makeup brushes—they aim to apply makeup on flawlessly. Since there are tons of other makeup brush brands out there that do the exact same, the majority of them are way cheaper than the French brand. I'm talking about $12 to even $9 in price.
If you thought that Chanel makeup brushes are top of the line brushes that will always give you the best looking makeup ever, you couldn't be any more wrong. There are cheaper brushes that perform the same, and many of them even better! Buying expensive makeup products doesn't entirely mean you're buying the best in quality. Many other products can do even better than Chanel, like makeup brushes on Amazon. There are even inexpensive makeup brush sets that cost around the same price as one single brush from Chanel.
You don't need to use Chanel brushes for airbrush-looking makeup.
Getting airbrush-looking makeup doesn't entirely happen from Chanel makeup brushes. Aside from knowing how to apply makeup on, it's the quality of the tools you're using. While Chanel brushes may come across as great brushes to you, you don't have to drop so much money on a single brush when there are other brushes that can give you even better results.
For example, you can use a Morphe foundation brush that will certainly give you a flawless complexion, because Morphe is a brand that solely focuses on gaining great quality in their products. As for Chanel, since the French brand branches out in many industries, they don't place all of their time and focus on creating top-quality makeup brushes. They have other Chanel products to focus on, so it's no shocker that Morphe's brushes are better than Chanel's makeup brushes.
They're not cruelty-free brushes.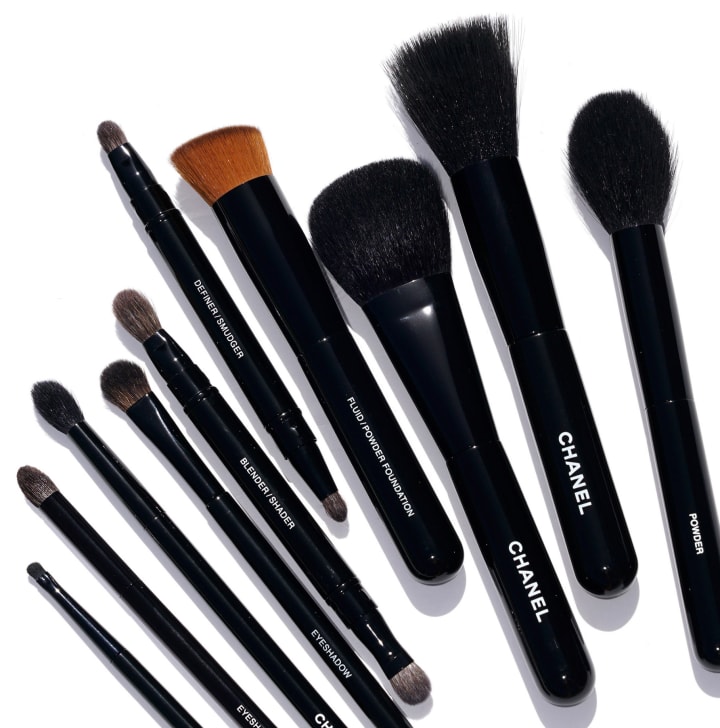 This is a major reason why many people turn away from buying Chanel makeup brushes—they're not cruelty free. Believe it or not, Chanel is among many other brands that test on animals. According to Cruelty-Free Kitty, the French brand doesn't mention an animal testing policy anywhere on their website. And since their products are actually sold in mainland China, animal testing is a must for foreign cosmetics, meaning Chanel does test on animals.
Many luxurious makeup brands test on animals, other than the wonderful Marc Jacobs that doesn't have anything to do with testing on animals. So, if you're looking for amazing cruelty-free makeup brands, steer clear from Chanel and consider cheaper and better quality brands like ColourPop, NYX Cosmetics, e.l.f. Cosmetics, Lily Lolo, Kat Von D Beauty, and many more.
Their brushes shed.
After people bought the high-end brushes, they noticed every makeup lover's nightmare—their brushes shed. For Chanel makeup brushes, this is a total shocker. Since they great top-quality fashion pieces, you'd think their makeup was just as great. Well, they aren't.
As upsetting as it sounds, Chanel makeup brushes do shed and it's definitely not fair, because of the price we're spending on just one single foundation brush. Many people thought that spending $50 on a foundation brush will give them the best results. But those many people found strands of the brush bristles on their faces, on their hands, makeup table, etc. If we're spending so much on a single brush, we expect top quality, right? Well, Chanel makeup brushes doesn't seem to make that expectation true. As for a makeup lover myself, nothing irritates us more than a shedding makeup brush.
Chanel foundation brushes leave streak marks.
Here's another thing to be irritated about, Chanel foundation brushes leave streak marks! If shedding ticked you off, this is definitely the cherry to the sundae. Alright, their brushes shed, but their foundation brushes leave streak marks on your face? Clearly this means that their foundation brushes don't work.
It's not a flawless finish if there are tons of streak marks on your face. And as for $50 makeup brushes, this is certainly unnerving. No one wants to have lines and marks on their face after putting on foundation—we actually expect the complete opposite. Since foundation is supposed to give us a perfect complexion by concealing redness and any scars, Chanel makeup brushes aren't helping us achieving that look.
I mentioned earlier that Morphe brushes are amazing, and they literally are. Since Chanel's foundation brushes shed and leave streak marks, this Morphe Buffer brush can blend out your foundation, contour, bronzer, and much more precisely without leaving any streak marks.
This $14 brush features high-quality bristles, dense packaging, and a full-domed brush head where you can always achieve a flawless foundation finish. You can use the brush to apply on any liquids, powders, or even cream foundation and still get the best-looking results.
Real Techniques creates among the best quality makeup brushes ever. And as a plus, they're dirt cheap in price, just like this powder brush. While this single powder brush goes for $9.99, Chanel makeup brushes for powder are about $60! The price are huge in difference and so is the quality.
Get smooth, matte skin with this Real Techniques powder brush. With ultra-plush, hand-cut synthetic bristles, and 100% cruelty-free, this powder brush does much more than the Chanel brush. And the extended aluminum handle is easy to use and lightweight.
NYX is one of the top best drugstore makeup brands that produce amazing makeup products. From their lipsticks to their eyeliners, foundations, and eyeshadows, their brushes are just as amazing. And compared to Chanel makeup brushes, they defeat them in both quality and price.
The NYX shadow brush is $9.99 while Chanel's eyeshadow brushes are $38—just that is a big difference. Eyeshadow brushes are small, so $38 is definitely not worth it when there are other eyeshadow brushes that run for $9.99. However, NYX's eyeshadow brush applies and blends eyeshadows perfectly without any streaking or shedding. It's also perfect for layering eyeshadows onto the lid for bolder color.
For a simple eyeliner brush, Chanel's is $32. Yes, a brush this simple and small is $32 under the Chanel name. But there are other eyeliner brushes that work amazing and still have an affordable price at $10. Ulta's eyeliner brush is cheaper in price compared to Chanel's, but works wonders when it comes to winging an eyeliner.
Chanel makeup brushes are never worth the price, especially spending so much on a single eyeliner brush. But Ulta's eyeliner brush has the capability to give precise and sharp wings every time. Made with synthetic hairs that won't shed and easy to wash, a $32 eyeliner brush has nothing on this $10 eyeliner brush.
When a bunch of Chanel makeup brushes showed up to the office in a sleek black vinyl travel case branded with its iconic white lettering, I spent the day on the verge of tears and was finally excused early. It's nothing new: Every time a Chanel package arrives at the office, the screams that come from the editorial corner of the third floor sound like what might happen if say, Glossier's neighbor Rihanna popped in for a visit (who is rumored to be selling her penthouse on Lafayette—please don't leave us, Rih!).
I might be exaggerating but the point is that I managed to get my hands on this brush set. I don't deserve it, I know. You're thinking, What's a nice girl like you going to do with all those professional-quality brushes? Fair question, mate. I'm not a professional. I'm not a vlogger. Not even close. I'm a fully amateur, 20-something New Yorker with a penchant for pretty things. But even though I'm not an expert, I do have to get the makeup on my face somehow. With the full set of ideal tools (not to mention they're beautiful, since it goes without saying), I feel like I can do a lot more than I once could. So, I can tell you exactly what I'm going to with them. And I will right now:
Les Pinceaux de Chanel Foundation Brush
I've got countless holiday parties coming up (I swear, my invites will be here any day now), so while foundation is not my everyday, Dior's Diorskin Nude Air is going to make an appearance as the first step in each of my holiday beauty looks. It's a "serum" foundation, meaning it's lightweight and blendable, but with full coverage—just in case I wind up in front of a camera flash. To apply, this brush is perfect in that it makes me feel like I'm literally painting my face on. Romantically, though, like an Impressionist might. It's got a nicely grippy handle with a flat, slightly stiff head of hairs that blends foundation into a rich matte finish.
Les Pinceauex de Chanel 2-in-1 Foundation Brush
Next up is another foundation brush built for application of either liquid or powder products. My routine calls for concealer next, so I'll use it to apply Laura Mercier Secret Concealer (neither liquid nor powder; oops) under my eyes, on the sides of my nose, along my jawline. Once that's finished, I'll use it to gently blend all the edges together and smooth anything that's still visible. Hi. No, I'm not wearing any makeup. Why do you ask?
Les Pinceaux de Chanel Powder Brush
I'm a powder girl; always have been. I've got one of those narrow faces that doesn't look as good shiny, so a quick dusting of a light finishing powder makes me feel secure and complete. Chanel pairs well with the holidays and also with more Chanel, so I'll be applying this Poudre Universelle Libre Natural Finish Loose Powder with the Powder Brush all over for a, uh, natural finish.
Retractable Kabuki Brush
An outlier simply because it does not fit into the travel case with the rest of my brushes. No matter; it's retractable! This one's for the blush. I'm typically drawn to a pale pink or a rusty kind of red with my blushes, but the holidays put me in a mood for something different. Nars Amour is the current winner—a matte, rose color that almost fringes on bronzer in its finish. This I'd pair with a classic, smudge-y, grey-and-brown smokey eye and a nude lip such as Charlotte Tilbury's English Beauty. Nars Seduction is another good blush: it's a deep, mauve-y plum color, which I think would look nice between a heavy eyeliner and lip gloss.
Les Pinceaux de Chanel Eyeliner Brush
Here is your golden child of the set: A stiff brush shaped like a felt-tipped marker and meant for applying cream eyeliner- and eyeshadow-pots. Delivering in the smooth application department. Chanel does eyes better than anyone, so this time I'll be going full '60s with Calligraphie de Chanel Longwear Cream eyeliner, making a thick, lustrous black wing along the top lash line. Can't forget the salmon-y pink lip, white highlight, blue eyeshadow, and bright pink blush with this look.
Les Pinceaux de Chanel Retractable Dual-Tip Brow Brush
Last—but there is no least, only Chanel—is this brow definer and groomer. Brush up with the spoolie end. Draw with the "definer" end. Cap them to keep them clean and safe.