What are the best Dell Laptops For High School Students? More and more often, as school budgets dwindle and the need for students to be immersed in technologically rich environments increases, schools are asking parents to send their kids to school with portable computing devices.
Even if schools aren't developing so-called 1:1 computing programs (one computer for every student) most students need a computer at home for research, online homework, and collaborative activities with peers and teachers.
Similarly, students are now expected to create professional-quality presentations, documents and even Web sites on a regular basis.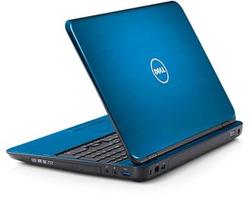 Dell Laptops For High School Students


The Dell Inspiron R Series
Fortunately, three laptops from Dell's Inspiron line allow students to have the computing resources they need with pricing that will surprise the parents who are still reeling at the idea of buying a computer for their middle schooler.
The Inspiron 14R, Inspiron 15R and Inspiron 17R share a lot of basic hardware, software and options, varying primarily in terms of screen size.
With 14, 15.6 and 17.3-inch screens, respectively, students, parents and teachers can find the right balance of size, weight and keyboard that best suits a student's needs:
Need a machine that is easily carried back and forth to school and between classes? The Inspiron 15R is for you.
Need a machine that sacrifices a bit of portability for a massive HD+ screen and a full numeric keypad? Then look no further than the Inspiron 17R (at 6.59 pounds, however, even the Inspiron 17R is remarkably light.
Not surprisingly, the Inspiron 15R gives students a solid compromise between the 14R and 17R.

How the Inspiron Helps Students Succeed


What really matters aren't the impressive technical specifications (ranging from the latest Intel® Core™ processors to options for 3D playback on high-definition televisions from Blu-ray-equipped models) or the aesthetic features that will help each student feel a sense of ownership for their laptop.
Rather, it is the improvements in student achievement that the right computer hardware and software can do.
Research is making it fairly clear that individual student computing devices, when fully embraced by schools, students and parents, can keep students more fully engaged and build important collaboration skills.
Real teamwork and the ability to access, process and use a wide variety of online data are the skills we've been talking about and they are enabled by the Inspiron R Series.
Of course, ubiquitous connectivity (R Series laptops can be configured with the fastest WiFi standards and WIMAX), combined with the right software, is necessary to really enable collaboration and fast access to online information.
Adding Microsoft® Office Home and Student 2010 means that students have all the productivity tools they need and layering Windows Live Essentials (free with any Dell) allows students to save and share their work with peers and teachers online.
Unless their dog can eat their computer and the entire Internet, there is absolutely no chance of a pet ever eating homework again. Dogs rejoice!

Collaboration — Student Style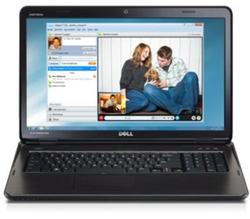 If you've ever seen a class of students clustered into teams, building presentations, sharing links, analyzing data, conducting experiments with digital probes or engaged in a writing workshop, you'll realize not only how computers like the Inspiron R series can be integrated across subjects in a school, but also how powerful a tool these machines can be for transforming a classroom from a lecture hall to an interactive learning environment.
And when all students have access to computer technology with batteries that last through the day and Internet connections that are always available, teachers can make use of online tools:
from learning management systems (Web sites that allow information, assignments and communications to easily flow between students and teachers)
to Wikis
to virtual classrooms.
Teachers can open resources to their students that would remain untapped and, at the same time, teach digital citizenship and responsible use of the Internet.
21st Century Students


We can't have 21st Century students learning 21st Century skills, preparing for a 21st Century economy without appropriate tools.
The Inspiron R series, at very affordable price points, brings state-of-the-art hardware and software to students in three customizable, portable packages.