Looking to buy the Huawei Phone Y6? Continue reading our Huawei y6 price guide them. The Huawei Y6 (2019) is the latest in one of Huawei's more affordable smartphone ranges. In fact, at around £100 on Pay As You Go and £14 per month on contract, this could be a real bargain – that is, if it's any good.
But how much smartphone can you really get for that little money? Well, when Huawei's involved the answer is more than you might think, with the Huawei Y6 (2019) having many of the basics covered and even going above and beyond in some areas.
But it's not a perfect budget phone, so read on to find out where it succeeds, where it falters, and whether it's worth your money.
Huawei Phone Y6
Screen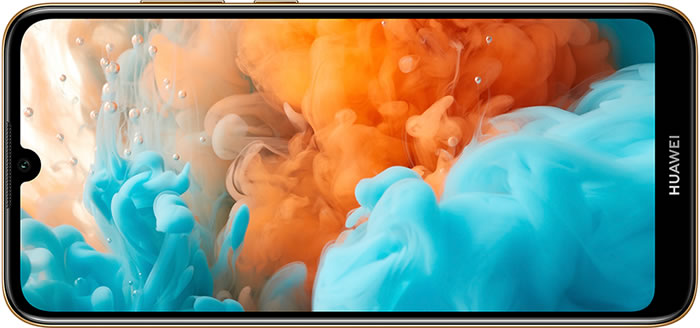 The Huawei Y6 (2019) has a 6.09-inch 720 x 1560 screen with a pixel density of 282 pixels per inch. That's not amazing in terms of resolution but it's pretty good for the money. The Samsung Galaxy A40 for comparison has 437 pixels per inch but it costs around twice as much, at £219.
Huawei y6 price
And the Huawei Y6's screen isn't just about resolution. It's also impressively large, uses a modern 19.5:9 aspect ratio, and has an 87% screen-to-body ratio, which is to say the front is almost all screen.
It uses LCD, which isn't typically as good as OLED, but that's to be expected at this price, and the overall screen quality is more than good enough for the money.
Design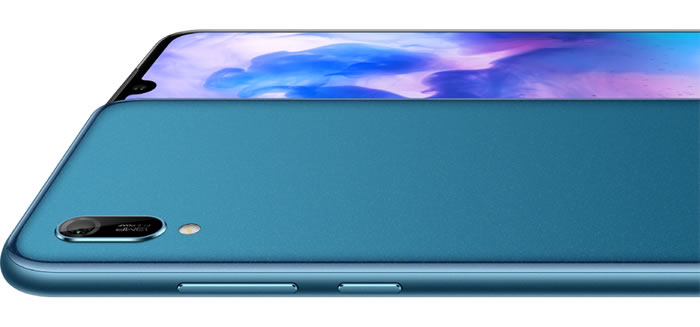 The Huawei Y6 (2019) comes in three different colors, but these are more than just shades. There's the Sapphire Blue one for example, which includes reflective particles that diffract light to colourful effect, while the Amber Brown shade uses an anti-fingerprint faux leather, and the Midnight Black is relatively plain.
Whichever colour you choose the back is plastic, but in the blue and brown shades it's less immediately obvious that this is the case.
The Huawei Y6 (2019) also looks good from the front, thanks to the aforementioned high screen-to-body ratio. There is a slim bezel at the bottom and a tiny camera notch at the top, but it's an impressively screen-filled design for such a budget phone. Of course, being so cheap there's no water resistance here, but you'd typically have to pay more than twice as much to get that.
Power
You get a quad-core MediaTek Helio A22 chipset inside the Huawei Y6 (2019). This is clocked at 2GHz, which isn't a bad speed, but this is undeniably one of the weaker aspects of this phone, especially as it's paired with just 2GB of RAM, which is the minimum needed to comfortably run Android in general.
If you're planning to play demanding games then this isn't the phone for you – you should consider stretching your budget to something like the Honor 10 Lite, if at all possible.
But for basic phone tasks and navigating Android the Huawei Y6 (2019) gets the job done. Just don't try and multi-task too much or expect apps to load instantly.
Camera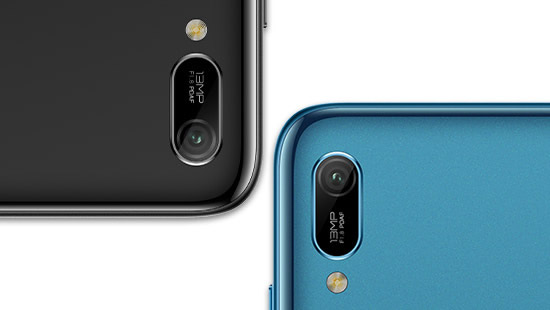 The Huawei Y6 (2019) has a single-lens 13MP camera on the back with an f/1.8 aperture. Huawei is at pains to highlight the low light shooting potential of this camera and to some extent it does have other phones beat, but only others that come in at a similar sort of price.
That is to say, if the light isn't good, nor will your pictures look particularly good, but they will look at least as good as low light photos shot on most other phones that cost around £100 or less.
In better lighting things improve. Results are still basic, but adequate for social media or viewing on your phone screen.
The Huawei Y6 (2019) also has an 8MP front-facing camera, and this is helped by "a front flash toning light assisted by screen light", so essentially you get a basic flash, along with the potential for the screen itself to light photos up. As with the rear camera this is designed to improve low light performance, and as with the rear the results aren't special, but they're solid for the money.
Features
The Huawei Y6 (2019) has two other features that are worth highlighting. The first is facial recognition, allowing you to unlock the phone just by looking at it.
This is an increasingly common smartphone feature but still isn't found on all low-end handsets, and it's nice to have. The system will even increase the brightness in low light so that it can still make out your face. It's not as fast as some facial recognition systems, and facial recognition in general is rarely as secure as a fingerprint or PIN, but it's a nice option to have.
The Huawei Y6 (2019) also has a SuperSound feature, which allows it to boost the volume and bass when listening to audio through the phone's speakers. Don't get too excited – the result is still nowhere near what you'll get from an external speaker or headphones, but it's better than we'd expect at this price.

Plus, for those who like listening to radio, this has an FM Radio built in, and unlike some phones you don't need to connect headphones to listen to it.
The Huawei Y6 (2019) runs Android 9 Pie. Unlike the Huawei Mate 30 Pro you get full Android here, with access to the Google Play Store. However, with Huawei's Android future in doubt, so is the potential for software updates, which is something to bear in mind if you're considering this – or any – Huawei handset.
Battery life, memory and connectivity
There's a 3,020mAh battery in the Huawei Y6 (2019), a capacity which we'd usually point out as quite low, but given the basic hardware it's paired with it actually performs reasonably well. Battery life isn't special, but light to moderate users should generally be able to get a day of life from the phone. Heavy users will be reaching for a charger before nightfall though.
The Huawei Y6 (2019) has 32GB of storage, which isn't much in this day and age, but there's also a microSD card slot, so as long as you have a card you can easily boost that.
Connectivity options include Bluetooth 4.2, but notably there's no NFC, meaning no potential for contactless payments from the phone.
Verdict
The Huawei Y6 (2019) is a reasonable handset for what little it costs. While we'd have liked to see NFC and a bit more power, most other things are as you'd expect for the money, if not a little bit better.
The screen is a good size and acceptable quality, the camera and battery life are adequate, the speaker is better than it has any right to be, the design is fairly attractive and storage concerns can easily be alleviated with a microSD card.
You're undeniably making compromises if you buy this phone, but if you're not a gamer and don't care about contactless payments, then for the money they're compromises most people should be able to live with.