When is the Ipad Mini 5 Release Date? The updated iPad mini 5 was announced via press release in March 2019. While it shares a nearly identical design with its predecessor, its renewed features and chipset completely revamp its use case. In this ipad mini 5 review we will be discussing the ipad mini 5 specs and the ipad mini 5 price.
ipad mini 5 review
The iPad mini runs iPadOS, which means you get all the features and apps you've come to expect from an iPad. Having a portable drawing tablet or reading device is nothing new, but this may be the best combination of power, price, and size for those in the market for one.
Ipad Mini 5 Release Date
The name speaks for itself. It is an iPad with all the features you know stuffed into a miniature enclosure. Touch ID, a laminated display, and iPadOS make the iPad mini a near-perfect clone of its bigger brother, the iPad Air 3.
Apple Pencil
The latest iPad mini has support for the first-generation Apple Pencil. A long-awaited feature for those who love the form factor, it works as expected if you've used the Pencil on other devices.
The pencil charges via lightning, since there were no new design changes to allow for the magnetic charging mount used by the second-generation Apple Pencil.
Tim Cook revealed the iPad mini with Apple Pencil support via a tweet and press release showing an image of him drawing with the Pencil.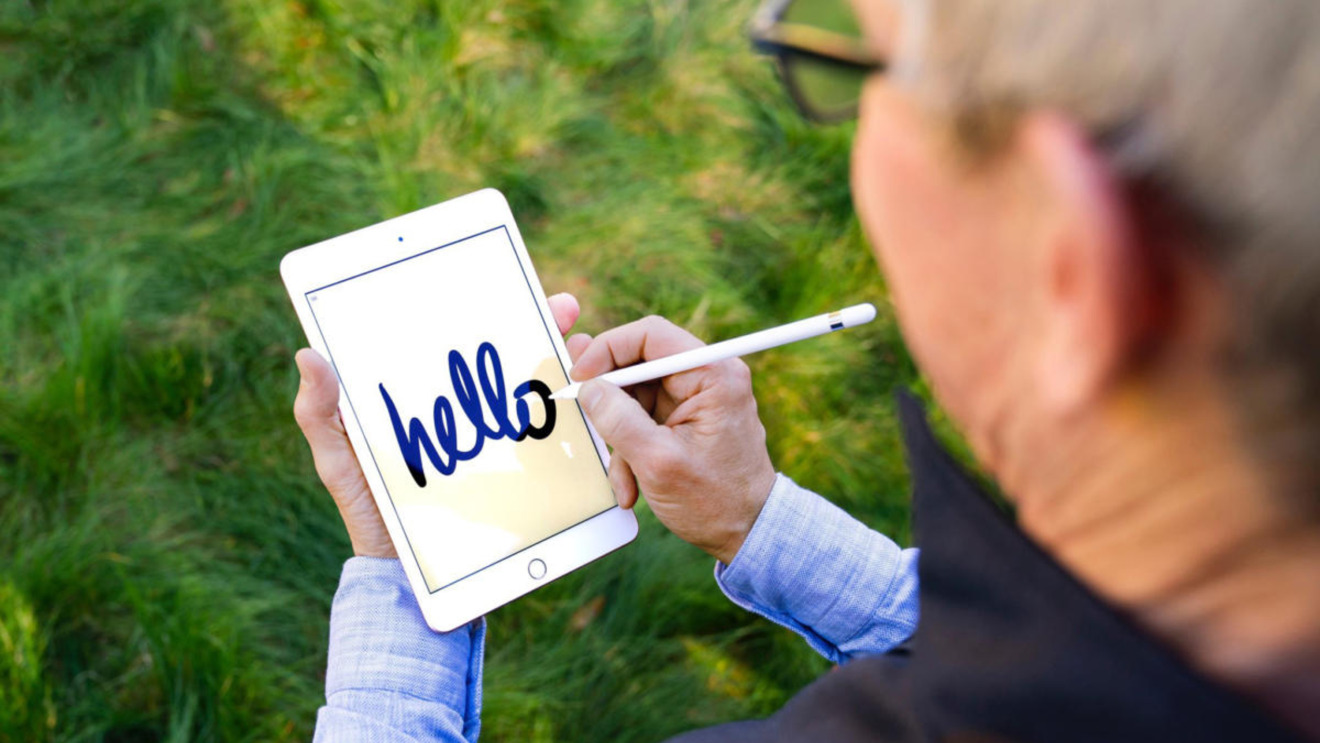 The iPad mini 5 was revealed using this image of Tim Cook
The Apple Pencil launched as an iPad Pro-only tool in 2015 and has since trickled down to every iPad in Apple's lineup.
Display
This iPad mini has a 500 nit display with support for the P3 color gamut and True Tone. It is 7.9-inches across and has a 2048 x 1536 resolution at 326 PPI. The screen is also laminated, which allows the content to feel closer to the surface of the screen. These features are ideal for drawing with Apple Pencil.
The Retina Display is still amazing for viewing text and photos, even in bright light, although direct sunlight will still prove to be a problem. With iPadOS installed, and a Mac running macOS Catalina, you can use SideCar to mirror or extend your Mac's screen, even to your diminutive iPad mini.
Processor
Apple included its newest iPhone chipset, of the time, in the iPad mini 5. The A12 Bionic is no slouch and is a huge jump from its previous A8 chipset. This means better responsiveness and faster loading across the device. The processor with 3 GB of RAM means it is the perfect device for on the go gaming or light image editing.
Appleinsider played Fortnite at 60fps and the tiny tablet performed great!
Apple released a new iPad Pro with LiDAR and an A12Z chipset for improved AR, but don't let that stop you from enjoying AR on this tiny tablet. The A12 Bionic handles any modern iPad game with ease, and renders AR content despite its older hardware.
Cameras and Audio
The rear camera is 8MP and is capable of capturing Live Photos in wide color. The front-facing camera upgraded this generation to 7MP and allows for 1080P FaceTime and video. The mics haven't changed, but have moved position, which means that you'll need a new case if you don't want to obscure the mics.
While the speakers are nothing to brag about, they are more than enough for a tiny device, and you'll likely be using headphones anyway. Speaking of headphones, there is still a headphone jack in this model, so at least one of your devices will still have the aging port.
There is Bluetooth 5 as well, so any of your favorite headphones will connect with ease.
ipad mini 5 price
You can purchase the iPad mini in three colors; space gray, silver, and gold. It is configurable to have 64GB or 256GB of storage and a cellular option can be added. The iPad mini is priced at $399 or $549, respectively. Add $130 to the total if you want to add cellular to either option. The iPad mini is often seen on sale.