There is no right or wrong answer when choosing a learner guitar. Choose whichever guitar suits your style. If you are inspired by electric guitar players, you may want to follow suit. If unplugged acoustic sounds tend to be what you enjoy most, then the acoustic guitar is the right choice for you. If you're still not sure, make a list of ten bands or artists whose styles you'd like to emulate. If the list is predominantly electric, go electric. If it's acoustic, then go acoustic. Let's get to the best Learner Guitars for you.
The good news is that you can learn on either instrument and you'll be learning the same chords and tunings, and to some extent, techniques. If, after you've been playing a while, you want to expand your horizons, you can always add an acoustic or electric guitar to your collection.
Whether you choose an acoustic or electric guitar, your playing experience won't be complete without some essential guitar accessories. These include:
picks (for strumming or plucking the strings)
tuner (to help you tune each string accurately to the proper pitch)
strap (to secure the guitar to your body)
extra strings (strings get old and sometimes just break and need to be replaced)
hard shell case or gig bag (to protect the guitar when in transit or not in use)
Additionally, electric players will want the following:
amplifier (to actually hear the sound of your guitar)
cable (to connect the guitar to the amplifier)
headphones (for quiet practice—moms and dads will thank you)
Best learner guitars
Here are our suggestions for three of the best learner acoustic guitars available. These offer excellent quality and value for any budding musician.
Yamaha FG800 Folk Acoustic Guitar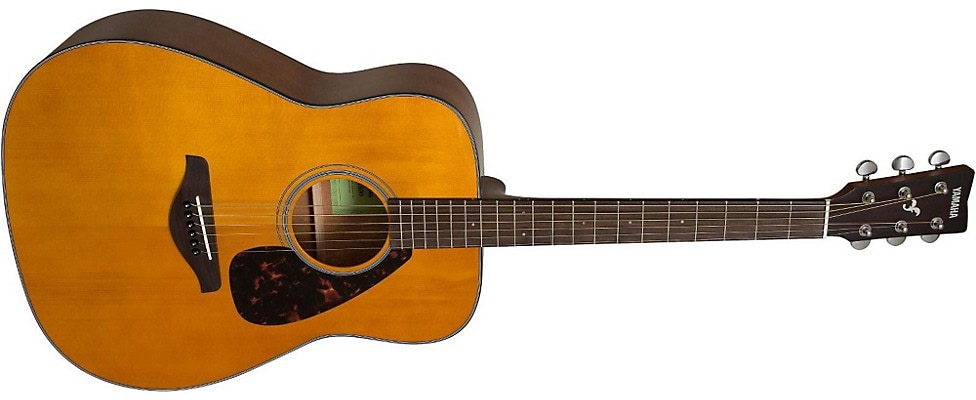 A solid Sitka spruce top gives the lightweight Yamaha FG800 Acoustic Guitar the kind of sound typical of far more costly instruments.
The beauty of the Yamaha FG800 Acoustic goes way beyond skin deep with its solid Sitka spruce top complemented by a Nato back and side. The mellow, well balanced tone offers excellent note definition, worthy of dreadnoughts costing far more. Quality materials such as a rosewood bridge and fingerboard, black and white body binding and more make FG Series acoustics sweet buys with a great reputation.
We get the deep dive on the Yamaha FG800 Acoustic Guitar at NAMM 2016.
Martin LX Little Martin ¾ Scale Acoustic Guitar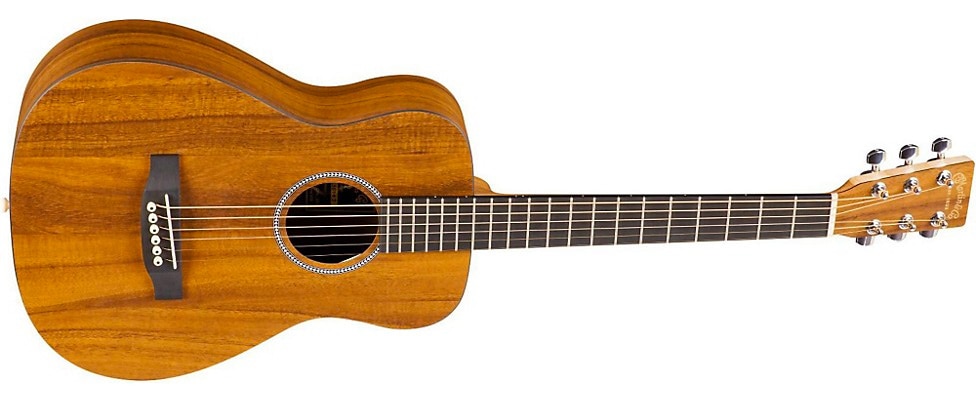 With its compact 23" scale, the Martin X Series LX Koa Little Martin Acoustic Guitar makes a great choice for smaller players as well as traveling guitarists.
Martin guitars have been around for over 180 years, and are widely considered to be some of the best guitars currently in production. The Little Martin is a ¾ scale guitar perfect for kids and beginners with a smaller stature. Featuring professional-grade construction and hardware, the Little Martin has a big sound in a small package. Also great for travel, the compact body stows easily.
Epiphone Dove Pro Acoustic-Electric Guitar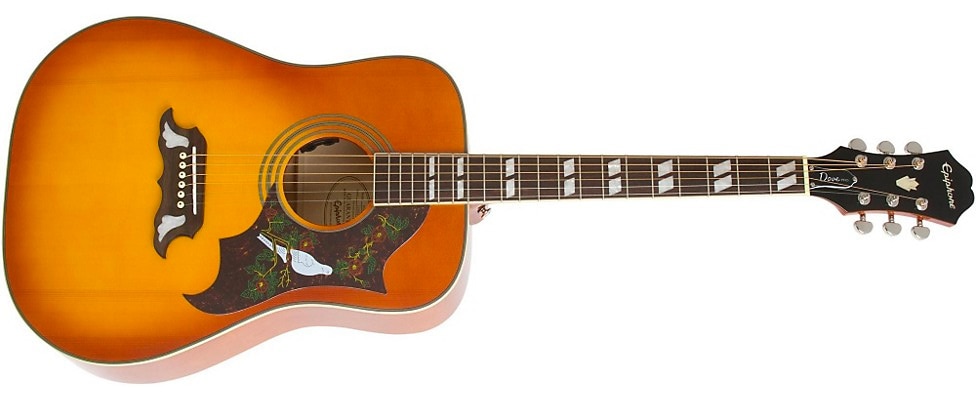 The Epiphone Dove Pro Acoustic-Electric Guitar has a wonderfully retro look with its decorative pick guard and includes a pickup system for easy amplification.
Featuring a comfortable neck and solid spruce top, the Epiphone Dove Pro Acoustic-Electric Guitar rings out with full, rich sound. Based on a design going back to 1962, the Dove Pro is equipped with a Fishman Sonicore pickup system that accurately reproduces its acoustic tone when you plug the guitar into an amplifier or PA system to play with amplified instruments. A terrific value.
Epiphone gives all the details on their Epiphone Dove Pro acoustic guitar.
Best learner electric guitars
Here are three suggestions for some of the best learner electric guitars.
Squier Classic Vibe Telecaster '50s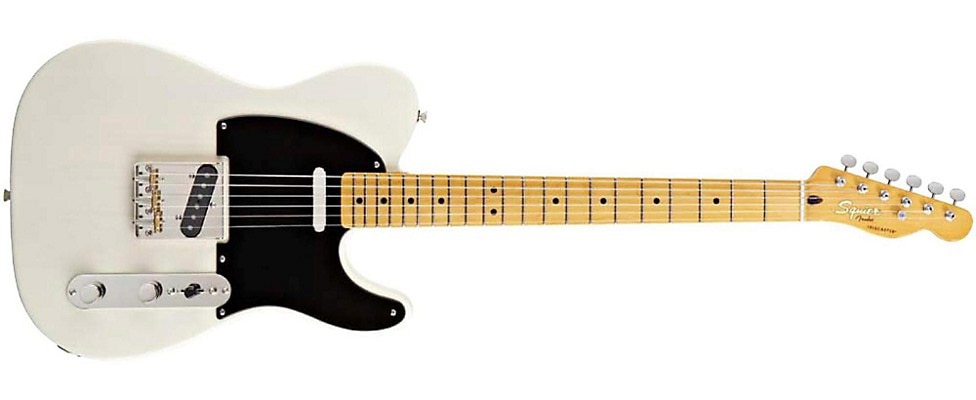 The Squier Classic Vibe Telecaster '50s is based on the iconic Fender Tele of the '50s and is a solid choice for beginners who love traditional rock, country, and surf sounds.
Featuring classic Fender design, smooth playability, and simple controls, the Squier Classic Vibe Telecaster '50s is a great first electric guitar. The fixed bridge and quality tuning machines ensure simple and reliable tuning stability—a potential frustration for new players trying to learn on poor quality guitars. Single volume and tone controls along with two bright-sounding single-coil pickups give the beginning player a wide range of tones that are easy to control. The Telecaster has been a mainstay in music for decades and is especially associated with great country, pop, surf and rock sounds.
Epiphone Les Paul SL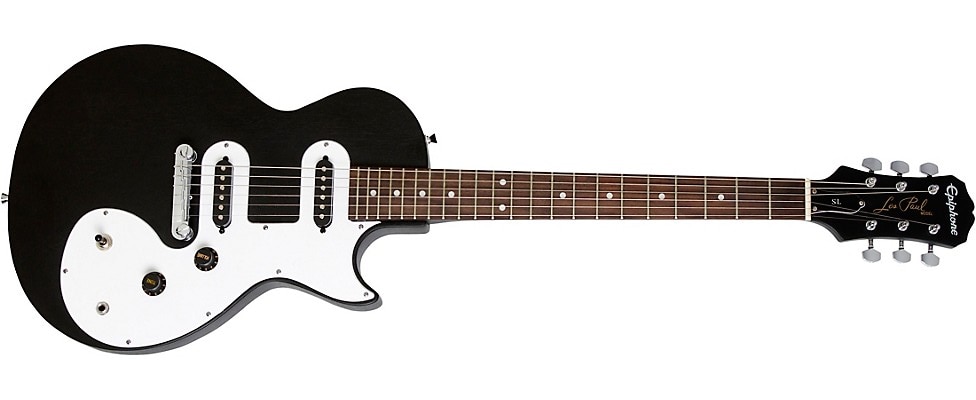 The Epiphone Les Paul SL offers two single-coil pickups, a slim and lightweight Poplar body and classic LP looks at a great price.
The Les Paul SL from Epiphone is a great choice for a beginner guitarist looking for classic LP vibes. With two single-coil ceramic pickups and a lightweight body, this model should be able to cover a variety of musical styles and genres while coming in at a very attractive price point. The Les Paul SL is available in 6 distinct styles including Heritage Cherry Sunburst, Pacific Blue, Natural Yellow Sun, Turquoise, Vintage Sunburst and Ebony.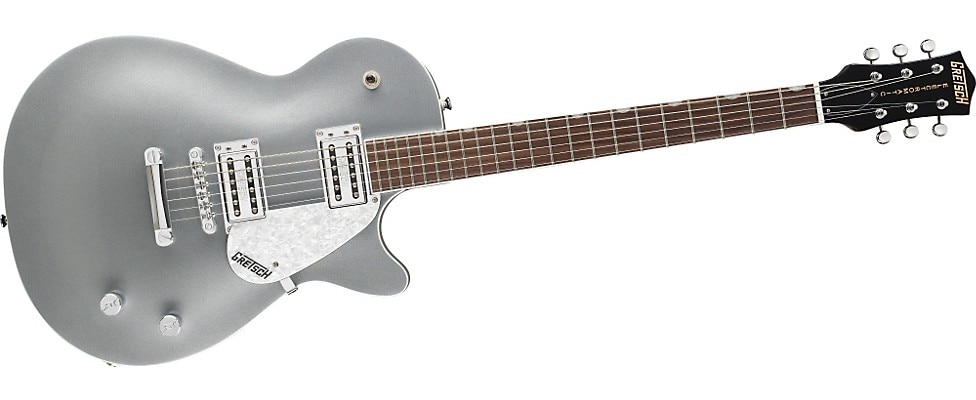 This G5425 Electromatic Jet Club offers "That Great Gretsch Sound" and classic Gretsch looks.
Constructed with an arched maple top, chambered basswood bodies and bolt-on maple neck the Electromatic Jet Club (G5425) offers plenty of classic vibes at a great price. With an arched maple top and chambered basswood body, it's got tone for days. Appointments include an anchored Adjustomatic bridge, stop tailpiece, and dual-coil pickups.