long red dresses
red long sleeve dress
long red dresses with sleeves
red long prom dresses
long red dresses for prom
Red Dress Look – Get it right with the Red Colour Effect on clothes
If you wear Red, you may be counted as a communist or a prostitute or a bride depending on where you are.
Maybe that is too harsh.I do acknowledge the power of Red and personally never jumb to such judgemental conclusions.
Red is strong. Red is controversial. AND Red is fashionable. Red can look extremely stylish if worn right.
It is an attention-grabbing outfit colour that will make you the center of attraction every single time you wear it.
The red lipstick is a classic. Red pumps trump all other shoes in making you look the queen of the party.And the Little Red Dress is fast replacing the Little Black Dress.
What does a red dress symbolize?
There is a theory called the Red Dress effect. It tells you that if you wear Red you will look more appealing and attractive to others than if you are wearing any other colour. Refer this article in wikipedia to learn more
Why are fire engines painted red, and all the red  traffic signals make you Stop – Yes, Red is a show stopper.
Red denotes many things to many people. For one, Red maybe a symbol of passionate love. For another, it may denote Danger, violence. To another, red is associated with risky moves, thrills and adventures.For another, it is the symbol of the forbidden.Sensuality is often associated with Red. So is fear.
Whatever is the psychology of wearing RED, it is an enriching colour; And can make you look and feel a million dollars
Can Red dress make you look attractive?
This depends on a lot more variables than a single answer. Check out the post on factors affecting the choice of  colours for your clothes.
How to get the red dress style right?
Donot wear this colour if you are an introvert and would like nothing more than a quiet spot in any party. One of the most important caveats of wearing red is that you should be confident in yourself. With a red coloured outfit, you cannot  hide yourself in the crowd. It is the colour of confidence and that is what you should be.
Wear red with self-pride. It is a powerful colour and should suit your personality. Exude self-belief and you will find that the red colour you wear  is a winner.
What colours go well with Red ?
You can easily go overboard with red, if it is paired with other bright colours, especially with complementary colours. The high contrast look may make you look e too dramatic ; Think of a Christmas tree – green and red.
But one way to mitigate this startling effect is to use complementary colours as a small accent. Like a purse or a clip.
Monochromatic colours of red shades in the colour wheel can be a good combination.Try self colored prints on red; if doing embroidery red on red can take on a multi-dimensional look which is still understated.
You can combine Red beautifully with shades of red like pink, maroon etc. Check out the post on fashion colour wheel to know more about colour combinations like this
Red and blue; Red and Pink; Red and white ; Red and Black ; Grey and Red are all great combinations. Black is an often used colour with red. White also goes well with red.
How to accessorize a red dress
Best accessory to wear with red is your own self-confidence.
As for the colour of accessories try nude or neutral colour accessories with red, because you donot want more drama with this colour
If you want to wear metal jewelry with a red dress choose antique gold. The yellow sheen of the Real gold can make you look garish.
Silver is another attractive colour combination for jewelry along with red
Caring for red coloured clothes
Red dyes run/bleed, especially on brand new clothes so be very careful when washing red garments.
Do not oversoak or use harsh detergents.  Red colored clothes are also susceptible to fading.Soak the clothes in a teaspoon of vinegar before washing ; this can can set dyes and prevent fading to a degree. Salt is also said to do the trick.
Check out the post on washing and caring for dark coloured clothes.
Homecoming is that big special day that only happens once in your life. You only get one shot at it and you don't want to mess it up. It is definitely a day where you want to impress everyone. What you wear says a lot about you. If you plan on wearing a red dress, how will you manage to pull it off? A red dress is a very bold statement. You can't just walk into it as it takes planning for your entire look to all come together. How well you wear the dress all depends on how prepared you are. Certain things look better on certain people so it is important to keep an open mind.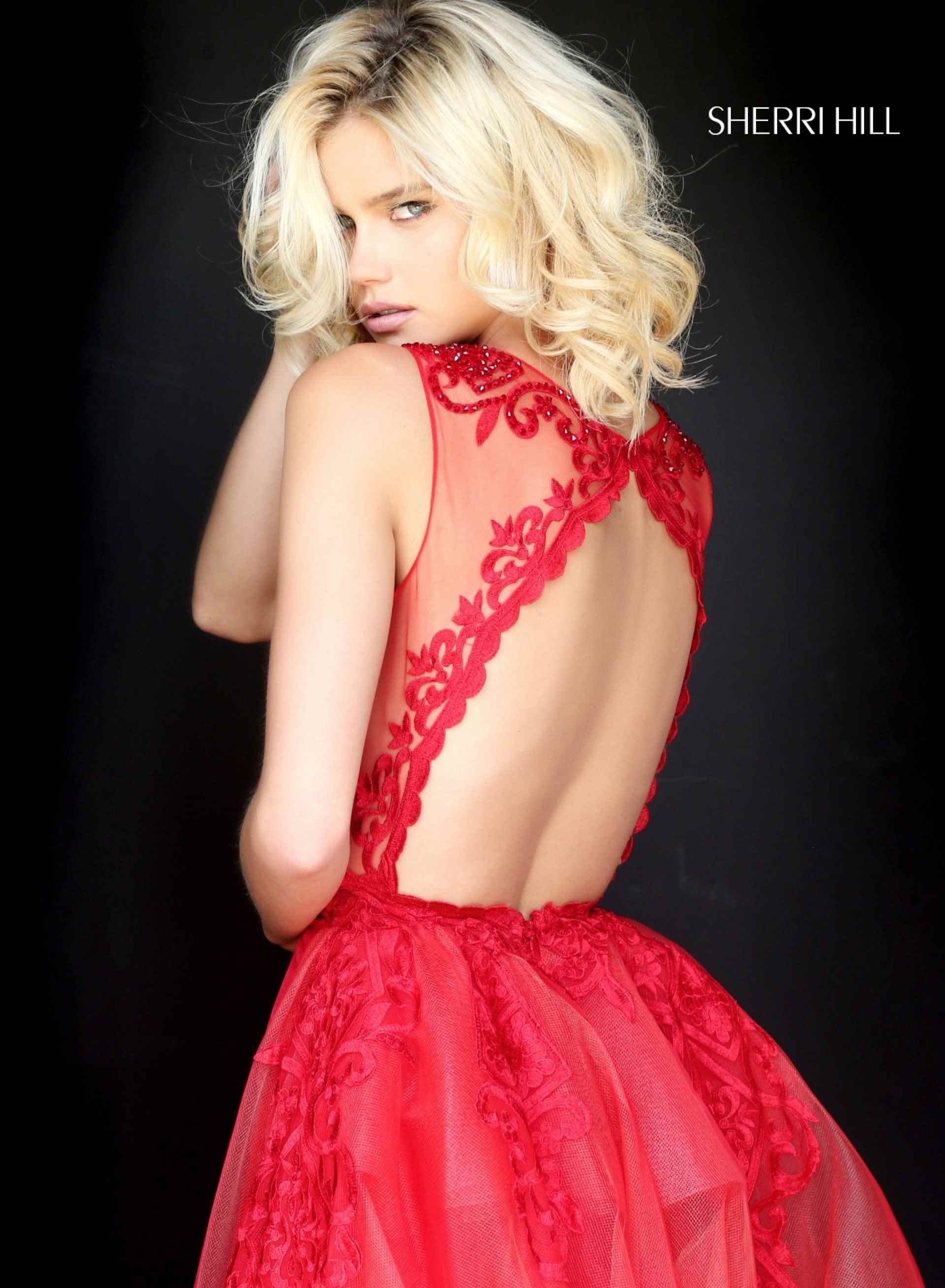 Lets look at the guide that how to style up yourself in a red dress:
You see a selection of red homecoming dresses and think this will look good; but which type of dress is right for you? To pull off wearing a red dress, you need to choose features that will complement your natural look. Your skin tone plays a key factor in all of this. A warm skin tone will complement well with warmer colours. A tomato red will always go well with a warm skin tone. A cooler skin tone will complement well with brighter colours. A ruby red or jewel-like colour will always go well with a cool skin tone. If you have a neutral skin tone then you can wear any colour you want. Any shade of red will go well with a neutral skin tone.
Also read about : 10 HABITS OF STYLISH WOMEN YOU HAVE TO ADOPT
Choosing a perfect red dress :
You will also want to choose the right cut to match your body type. If you are tall, choosing a longer dress is much more flattering. If you are short, you can probably pull off a short dress. A V-neck style is always flattering so you may want to choose that style as well. Choose a cut and style that will make you feel confident. Whatever dress feels most comfortable to you at the end of the day is the right one. Only you can truly decide what to wear and what you feel is best. It's all up to you at the end of the day.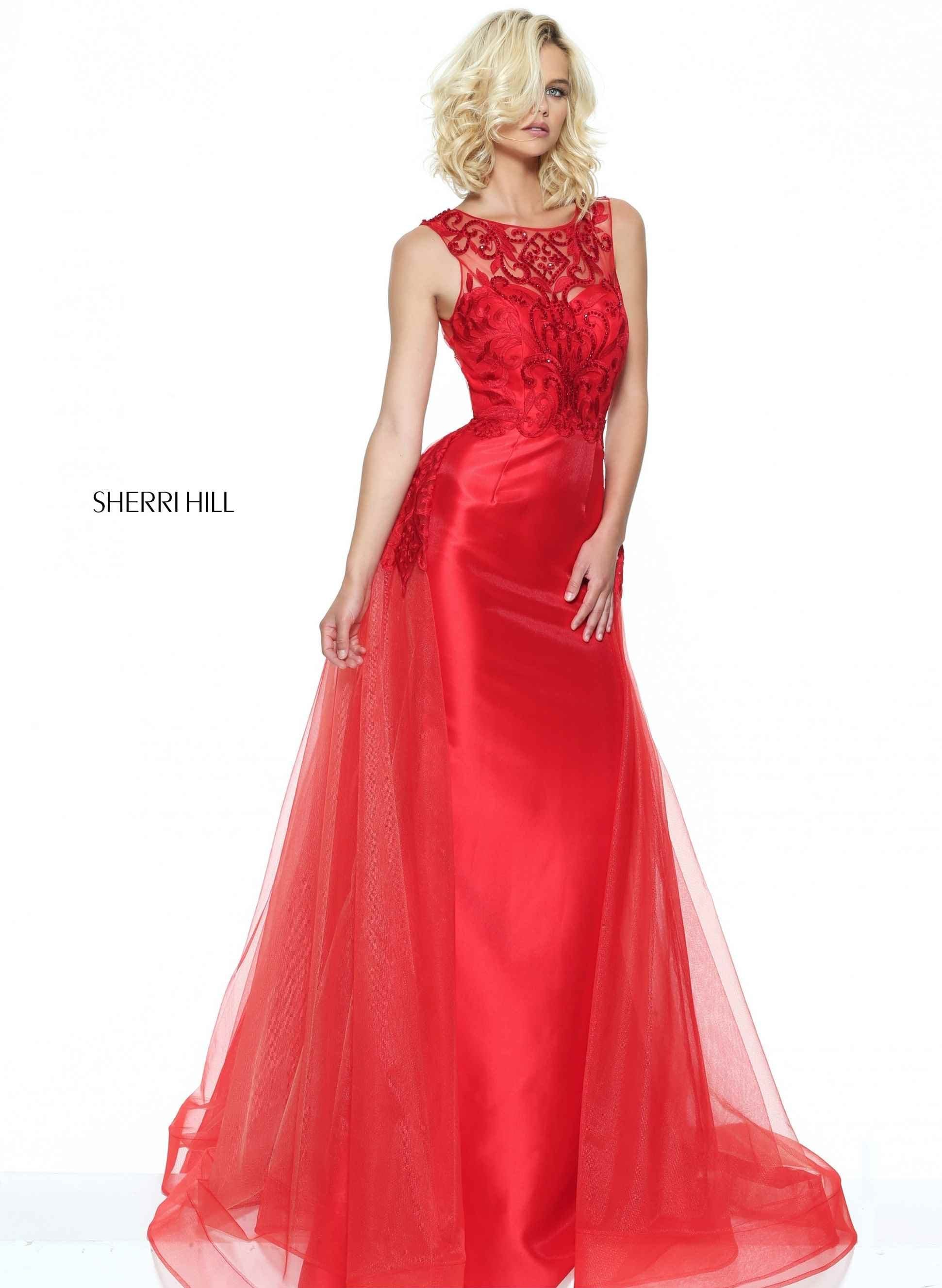 Accessorize yourself :
Don't be afraid to accessorize and highlight any features to go along with the dress. White accessories match well with red; so maybe wear a white pearl necklace or wear a white scarf around the neck. Keep the makeup light and go for a more natural look. Wear lipstick. Pick a shade of red that will go well with the dress. Wearing a red dress is a bold look so you won't need to highlight that many other features. Otherwise, it is too much. That's why it's recommended to keep the makeup to a minimum. Make sure your shoes match the same shade of red your dress is. If not, choose neutral colors like black or white.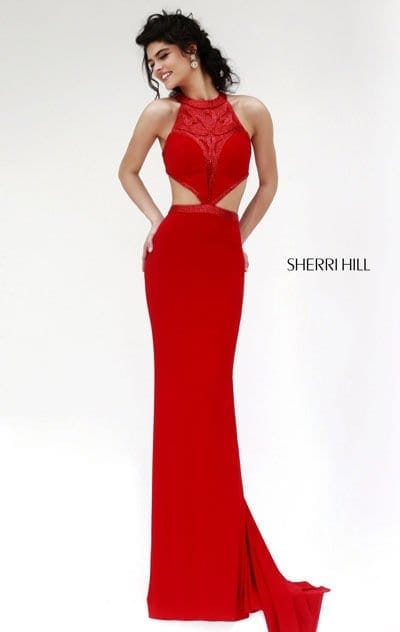 Different occasions will call for different things so dress accordingly. You don't treat a hot date and a formal engagement as one and the same. For a more proper event like homecoming, you definitely will want to ease up on the accessories and choose something really light. Try maybe just a belt or a bracelet to go with the dress; nothing too much that will draw attention. You manage to look nice while still feeling comfortable, the best of both worlds.
Also read about : 5 TYPES OF WESTERN WEARS YOU CAN'T DITCH IN SUMMERS
At the end of the day, you bring out the best in what you wear so it is all up to you. Go for what you feel is right and be confident in whatever you wear. Everyone is beautiful in their own way; people will notice the effort and compliment you on your style. These tips can only help you bring your dream dress all together but ultimately the true decision rest on your shoulders.