Here are the Most Popular Products On Amazon Canada as of the time this post was written. I will analyze why these are the top selling items and what insights and takeaways we can garner from the best things to buy on amazon canada 2020.
best things to buy on amazon canada 2020
Most Popular Products On Amazon Canada
Toys & Games
Surprise Confetti Pop Collectible Dolls
Kids Car & Toy Carpet
Anti-Chafe Balm (which doesn't seem like a toy but is categorized as such by Amazon)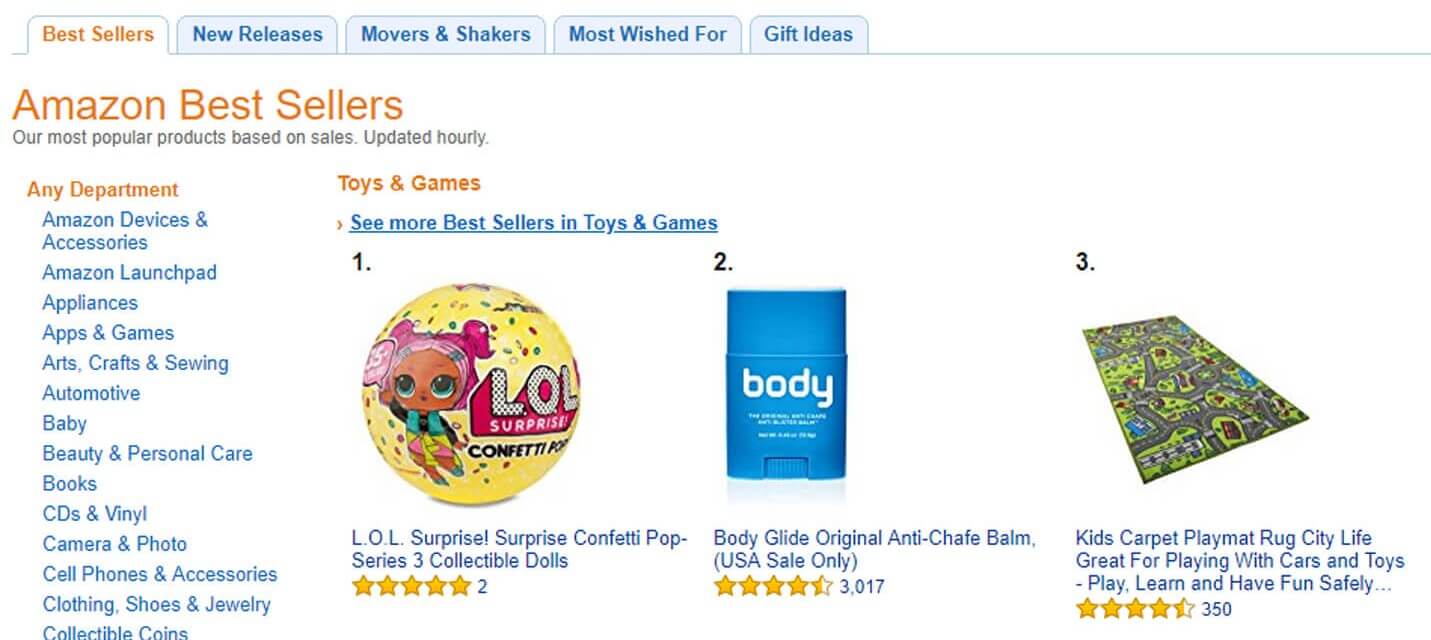 Toys & Games as a category has top selling potential as children are some of the most excessive consumers on the market. When it comes to selling toys it is important to keep an ear to current fads and trends as this is a very dynamic category.
I don't understand why Amazon categorizes Anti-Chafe Balm as a toy but regardless of category this is a great example of a top selling product in what I call 'Medical, Health and Wellbeing', this category tends to be a timelessly top seller both on Amazon and other e-commerce sites as people are constantly concerned about their health and wellbeing and are willing to shell out cash in order to feel good.
Electronics
Alexa TV Remote
Alexa Echo Dot Smart Speaker
Fujifilm INSTAX Mini Film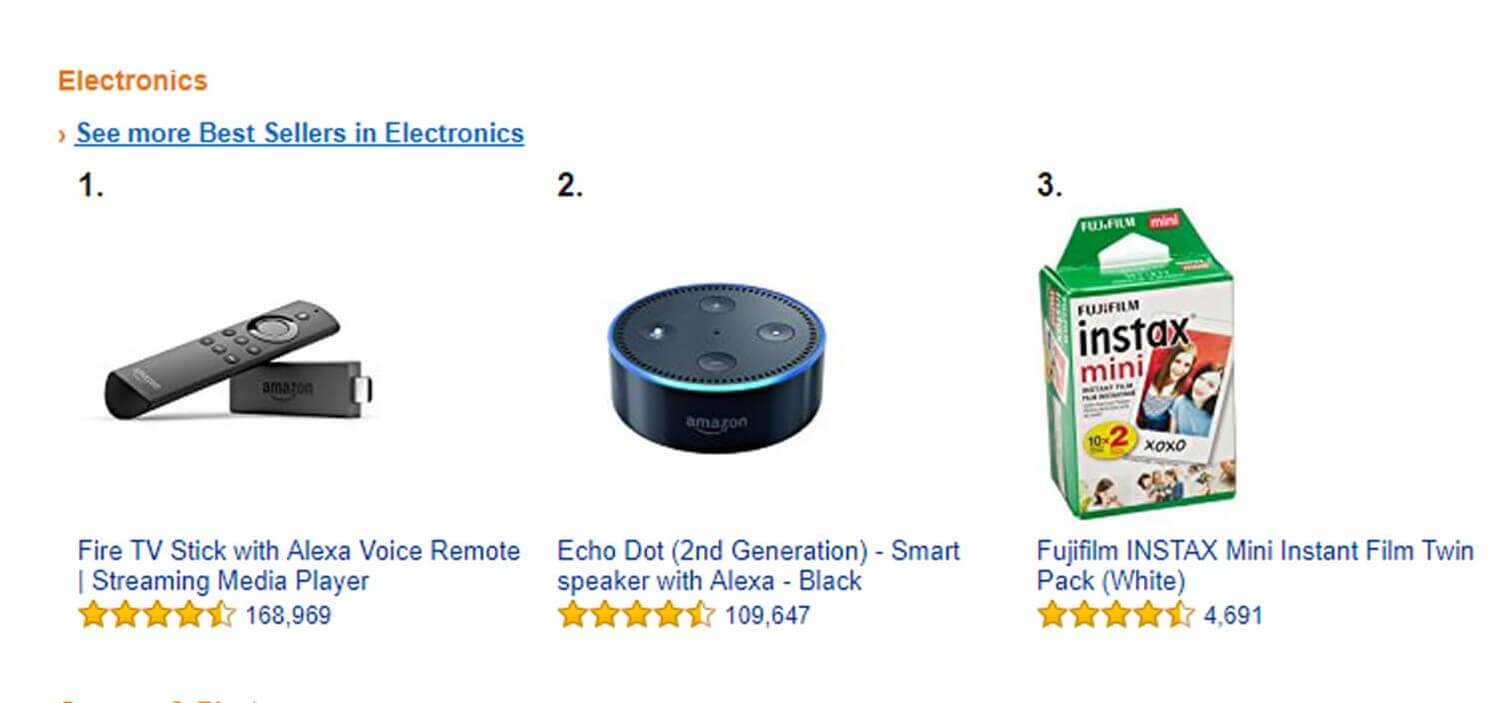 Gadgets in general are a hot, top selling category especially these days when people are constantly looking to be up to date. That said, this is a very volatile category and trends rain supreme. One day 'Alexa' is at the top of the charts and the other it is the Apple watch. A clear pattern in my opinion though is technology which uses some form of AI or Artificial Intelligence like Alexa or technology which supports human activity like the Apple watch.
Camera & Photo
Fujifilm INSTAX Mini Film
Fujifilm Instax Camera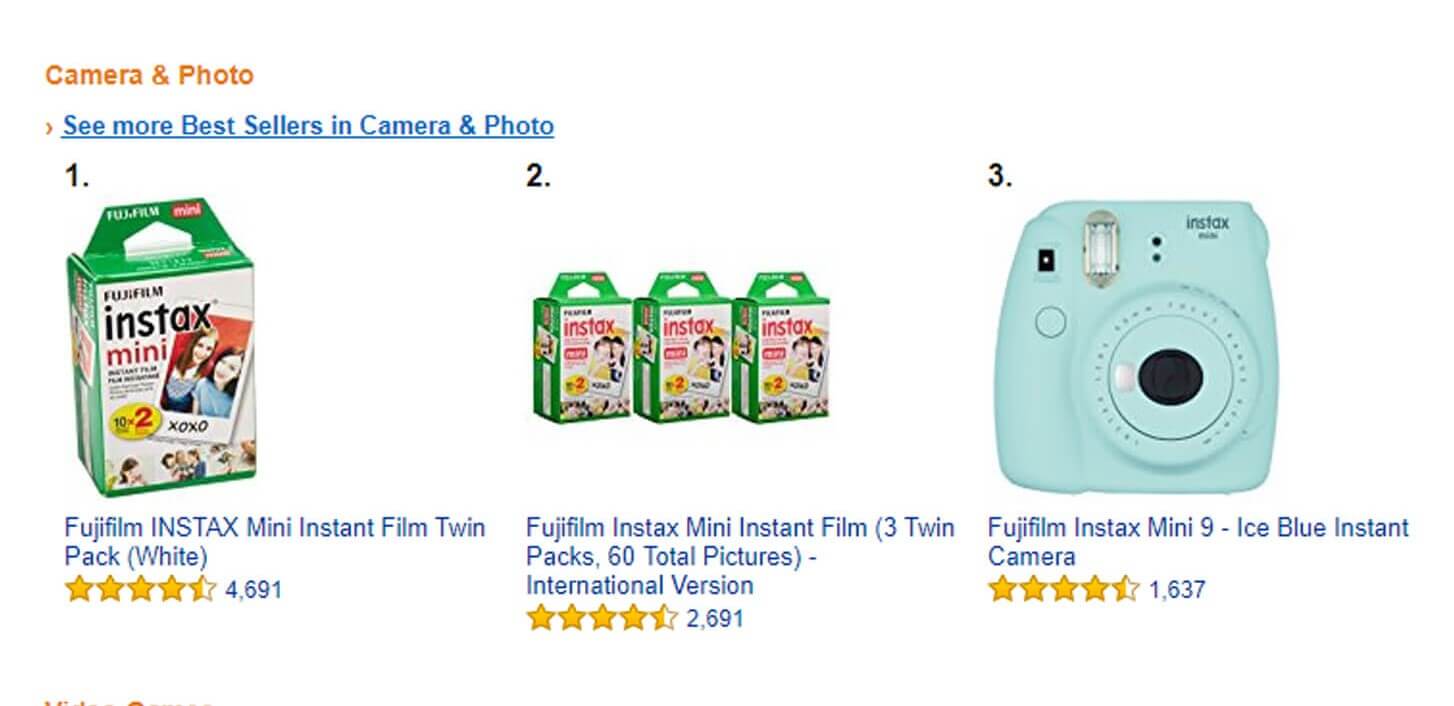 The Fulifilm INSTAX made it into one spot in the Electronics category and holds all three spots in the Camera & Photo category. This is the only product on the list which the product itself or its complementary add-on (in this case instant film) takes up 4 spots! This is an extremely well selling item!
But in my opinion, the item itself is less important than the social context. As you know 'selfie' culture is rampant as well as an entire generation of people who want everything and they want it now. This very relevant facet of current western culture has a large bearing on top items selling on Amazon. Today Fujifilm is very popular due to its instant and 'selfie' capabilities. But once we understand why this product is so successful we can begin to make educated speculations about future top selling items on Amazon such as selfie drones for instance.
Video Games
$10 and $20 Playstation Store Gift Card
Donkey Kong Nintendo Switch Game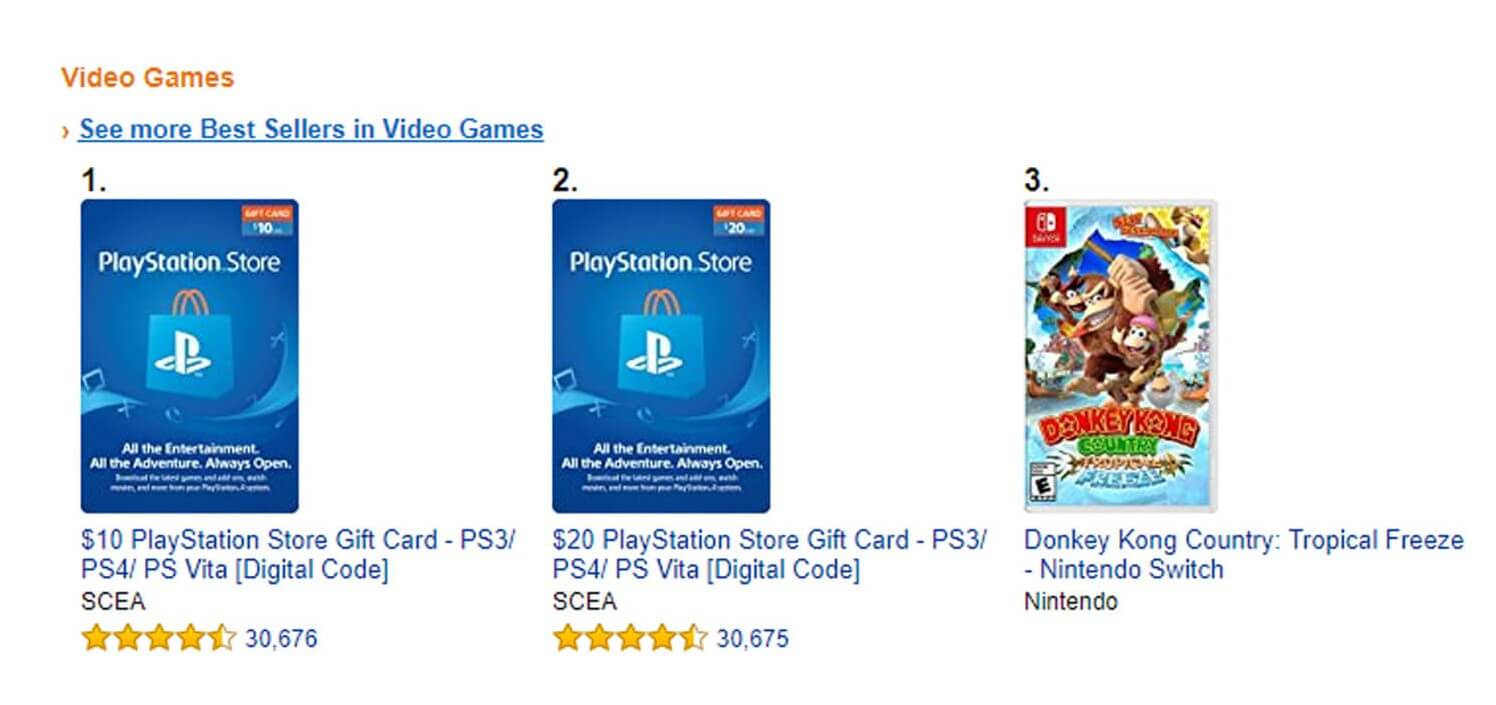 It is very telling that two thirds of the items in this category are 'gift cards' and not specific games. Here too we can see social trends impacting best selling items on Amazon. Customization and personal taste in the world of commerce are very trendy. When people buy a gift for a teenager for example, they do not want to tell him or her which game to like but rather give them the free will to decide. Items which offer this type of fluidity are seeing an upsurge in popularity.
As far as Donkey Kong for Nintendo goes, this is a 'classic game' on a classic 'console' and these types of retro games such as 'Mario Brothers' and the like will always be popular.
Books
'Magnolia Table: A Collection of Recipes for Gathering'
'A higher Loyalty: Truth, Lies and Leadership'
'I'll Be Gone in the Dark: One Woman's Obsessive Search for the Golden State Killer'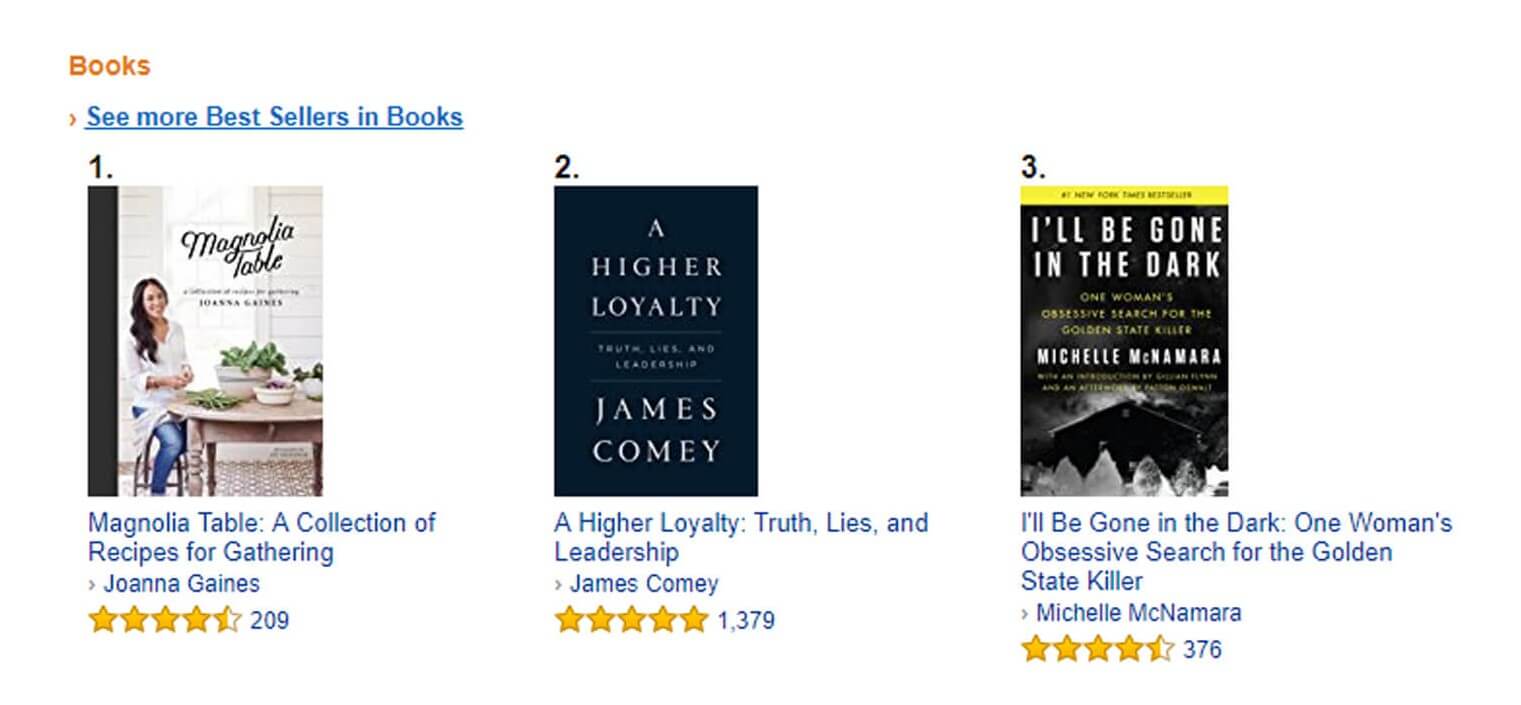 Here let's examine these titles and why they are popular:
Magnolia Table is a cookbook which is really about bringing family and friends together. Today people feel disconnected due to technology, Social Media and television and this book feeds off sentiments of countering these alienating trends.
A Higher Loyalty, a book by James comey, former director of the FBI talks about current political happenings such as the Trump-Russia affair and the Hillary clinton email investigation – current events, scandal and key powerful figures consistently make for top sellers on Amazon which started as a book selling platform back in 1994.
I'll Be Gone In The Dark is a book based on true events of a serial rapist and murderer in California in the 70s and 80s. Like it or not, violence has always intrigued the human psyche and will continue to do so for the foreseeable future. Expect to see more crime, rape and serial killer themed books at the top of Amazon's virtual bookshelf and at the forefront of their virtual store windows.
Clothing, Shoes & Jewelry
ODODOS High Waist Yoga Pants
NativeJefferson Slip-On Sneakers
I Play Baby Boy's Flap Sun Protection Swim Hat
Yoga has long been part of new age western yuppie culture as are other products such as Yoga mats, goji berries and a variety of other Far Eastern influenced items.
Stylish and comfortable shoes such as 'Crocs' and now 'Native Jeffersons' are here to stay. People like the bright colors, comfort and perceived stylishness of these accessories.
Analyzing Amazon Top Sellers – Pay attention to timing!
Once we looked at specific items on Amazon and analyzed why these are currently ranked as top selling items, I want to move your attention to a case study of Amazon's past fiscal quarters in general and specifically Q2 2017. By looking at this data we can learn from the past which will provide us with probable indications for the future.
Q1, 2 and 3 are typically slower months when selling on Amazon in comparison with Q4 (October 1st to December 31st) but looking at recent data which shows peaks in sales in Q2, 2017 – it would seem that shopping habits on Amazon are shifting.
Amazon net revenue (in billions U.S dollars):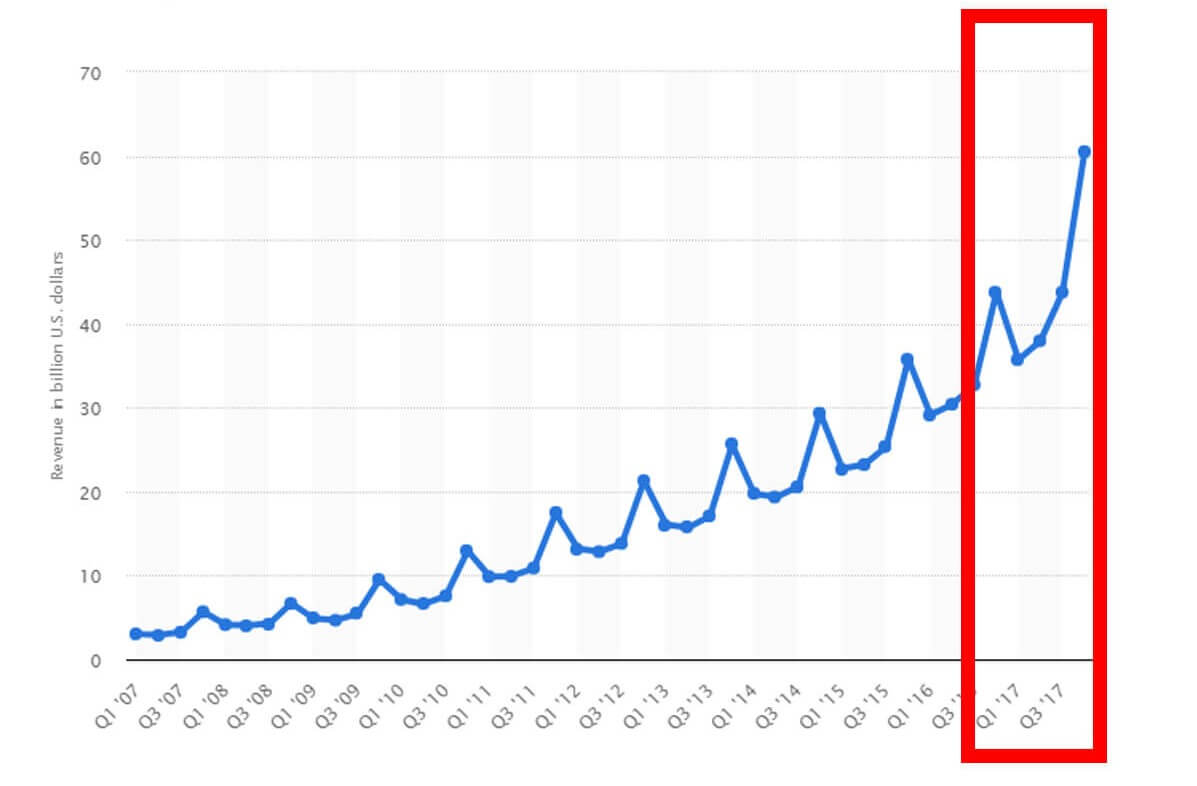 The key statistics here which can better help us understand and prepare for these changes are: Revenue on Amazon for Q2, 2017 was $37.9 Billion which is $8 Billion more or a 25% increase when compared with Q2, 2016.
This data tells us that Q4 is still in the lead but Q2 is creeping up from behind and sellers should be seeing a flashing neon light which says:'start paying attention and focusing on Q2!'.
It is both interesting and useful to understand which products are top sellers in which quarters. Most sellers on Amazon don't think about timing except for holidays maybe – but time of year has a larger bearing than one might think on which items are top selling on Amazon. Timing is everything in life but more importantly on Amazon!
Amazon Spring Fashion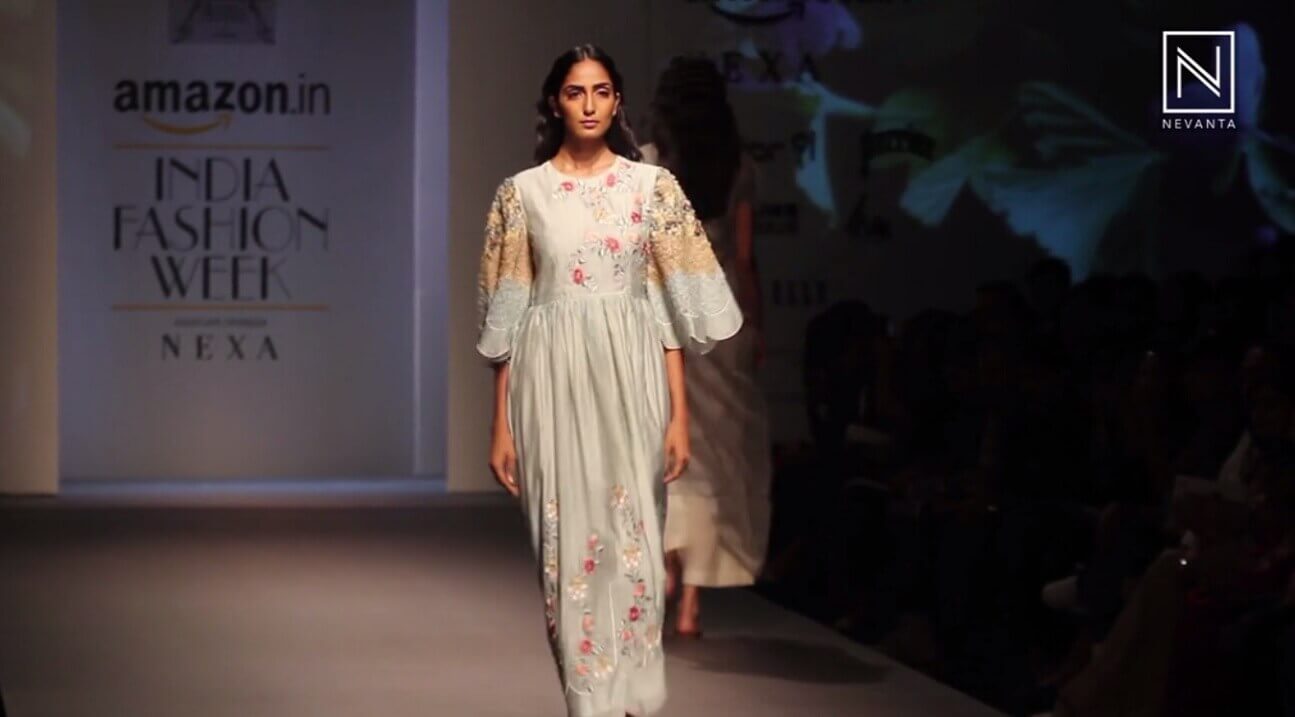 Spring has long been the king of fashion and it turns out that spring correlates with Q2 (April 1st to June 30th). The mantra Fashion = Spring is a long standing cultural norm as this season symbolizes rebirth which in consumer culture means shedding last year's collections in favour of whatever is 'a la mode'. And as online consumer culture mushrooms, fashion is becoming one of Q2's top sellers on Amazon.announcement
Fashion is becoming one of Q2's top sellers on Amazon.
Amazon understands this trend and is embracing it by among other things hosting Amazon Spring fashion shows across the globe such as the one recently held in India (pictured above).
Major fashion brands are also riding the wave such as Gucci which saw a 40% increase in sales in Q2, 2017, weighing in at a whopping $1.8 Billion in sales.
Other contributing factors to fashion's prominent positioning on Amazon in Q2 include:
Major fashion sales in brick & mortar outlets which lead to individual sellers reselling their bargains on Amazon for a profit
An upsurge in consumer demand
Prominent placement of fashion listings on Amazon during this time period
Gardening And Environment
Q2 also sees an upsurge in the sales of products which are related to gardening or which are environmentally friendly. This is due to the fact that people are spending more time outdoors and the world is in bloom.announcement
In winter, products which reduce energy consumption have higher sales on Amazon.
In spring and summer products produced in environmentally friendly ways as well as biodegradable products lead the way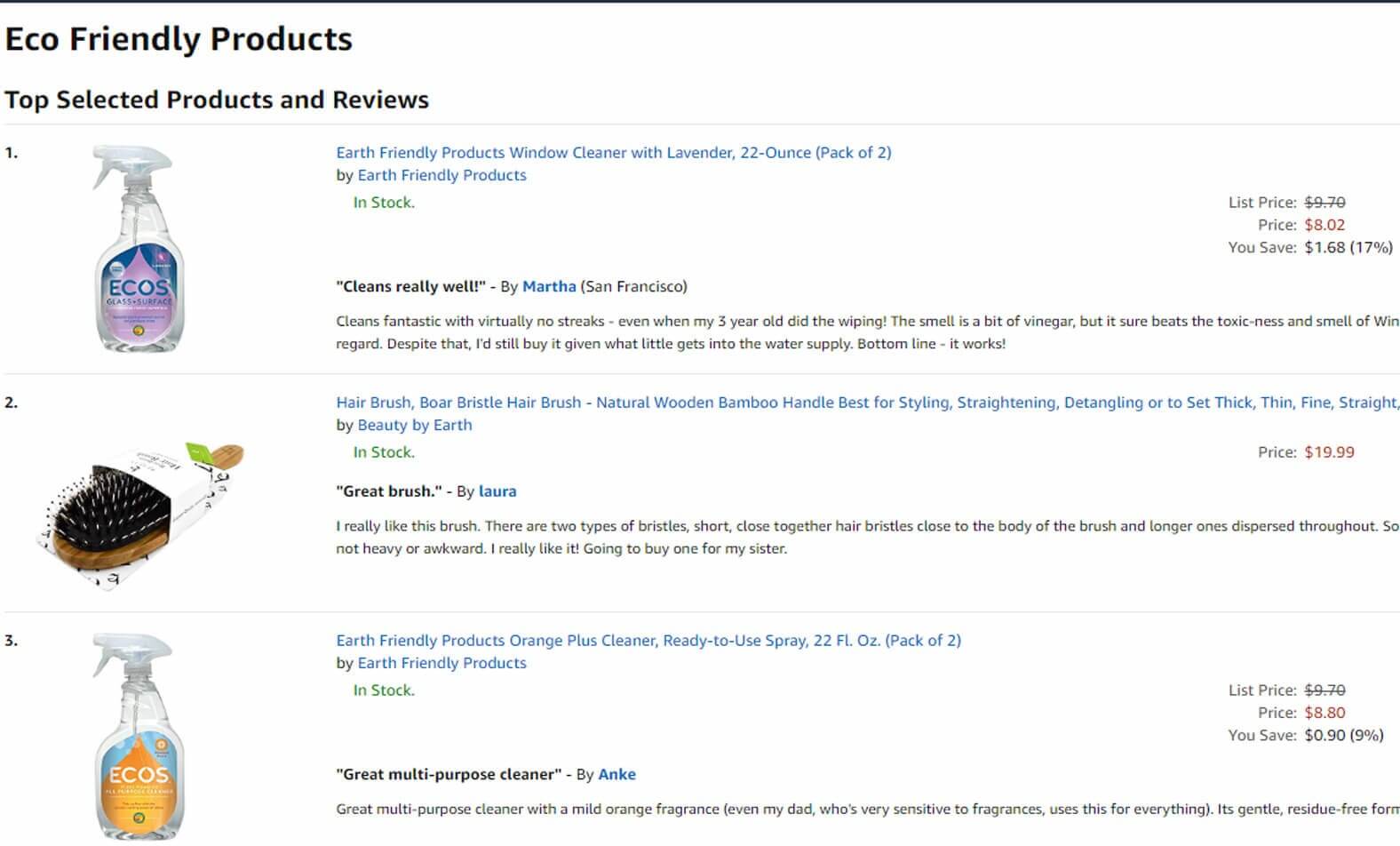 It is worth mentioning that the target market for these type of products tend to prefer buying from smaller, family run, local suppliers with:
Pruning scissors
Hoses
Humane pest traps
and the like all seeing healthy sales numbers.
Outdoors
As I already mentioned and as most of you know, spring and summer is when people, especially in America spend a lot of time outside – this means two categories beyond gardening also get a boost in this period:
Lawn furniture
BBQ utensils and related items
Despite having fat profit margins, larger more expensive items are such as BBQ grills or lawn furniture sets tend to be harder to sell on Amazon. But items in the $10-$50 range make for top sellers on Amazon and in this category include:
Fold Up tables and chairs
Tents and camping chairs
Grill scrubbers
Outdoor cooking utensils and accessories such as this apron: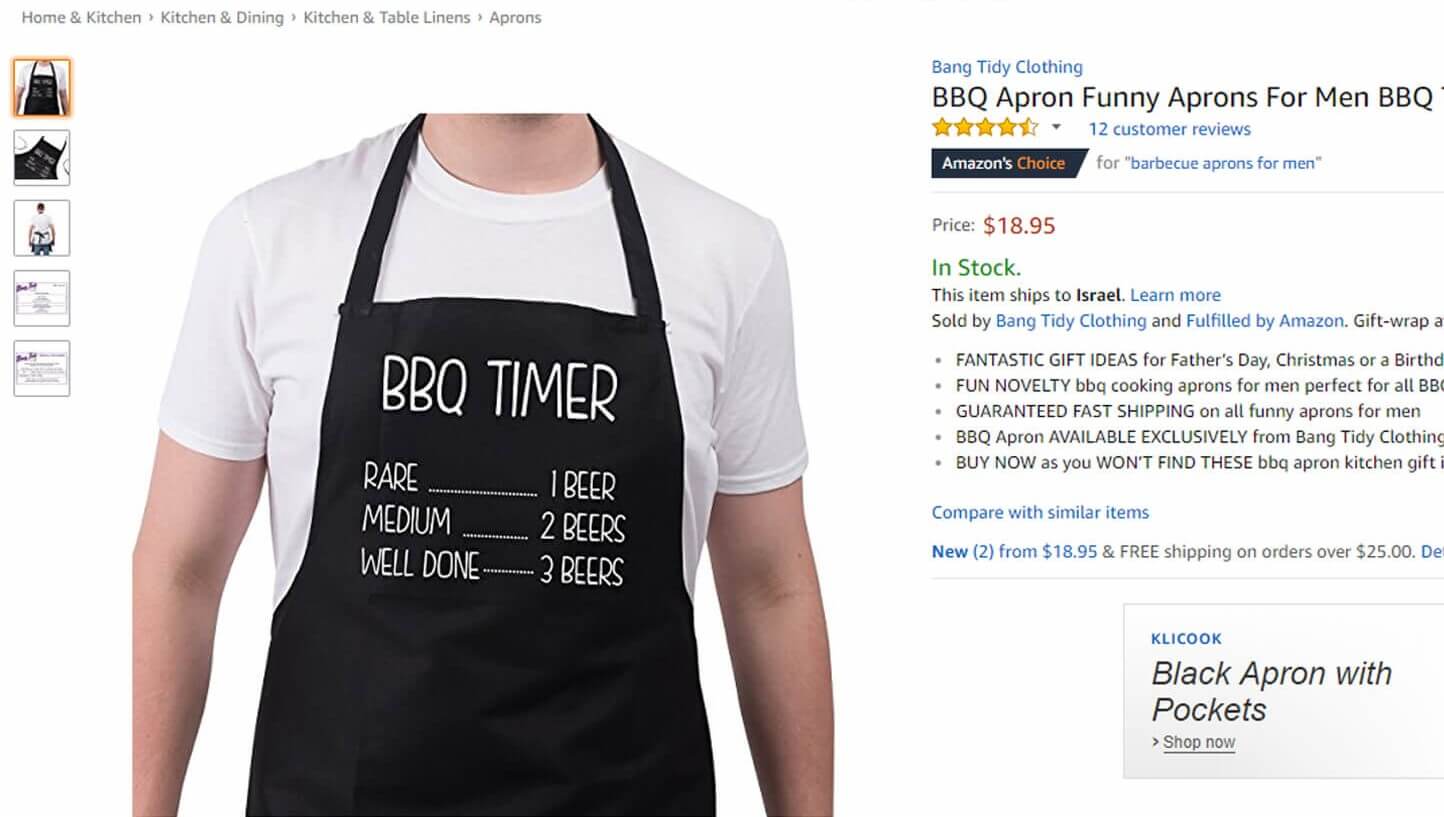 Home Fitness
When spring rolls around, people start remembering that summer is around the corner and of course start remembering that in summer, you go to the beach and wear exposing clothing such as bikinis and bathing suits. Time-strapped people start scouring the internet for home exercise equipment and gadgets in one last desperate attempt to be in shape for beach season. Items such as:
Pull up bars
Jump ropes
Yoga mats
Home exercise machines
Start selling off the charts.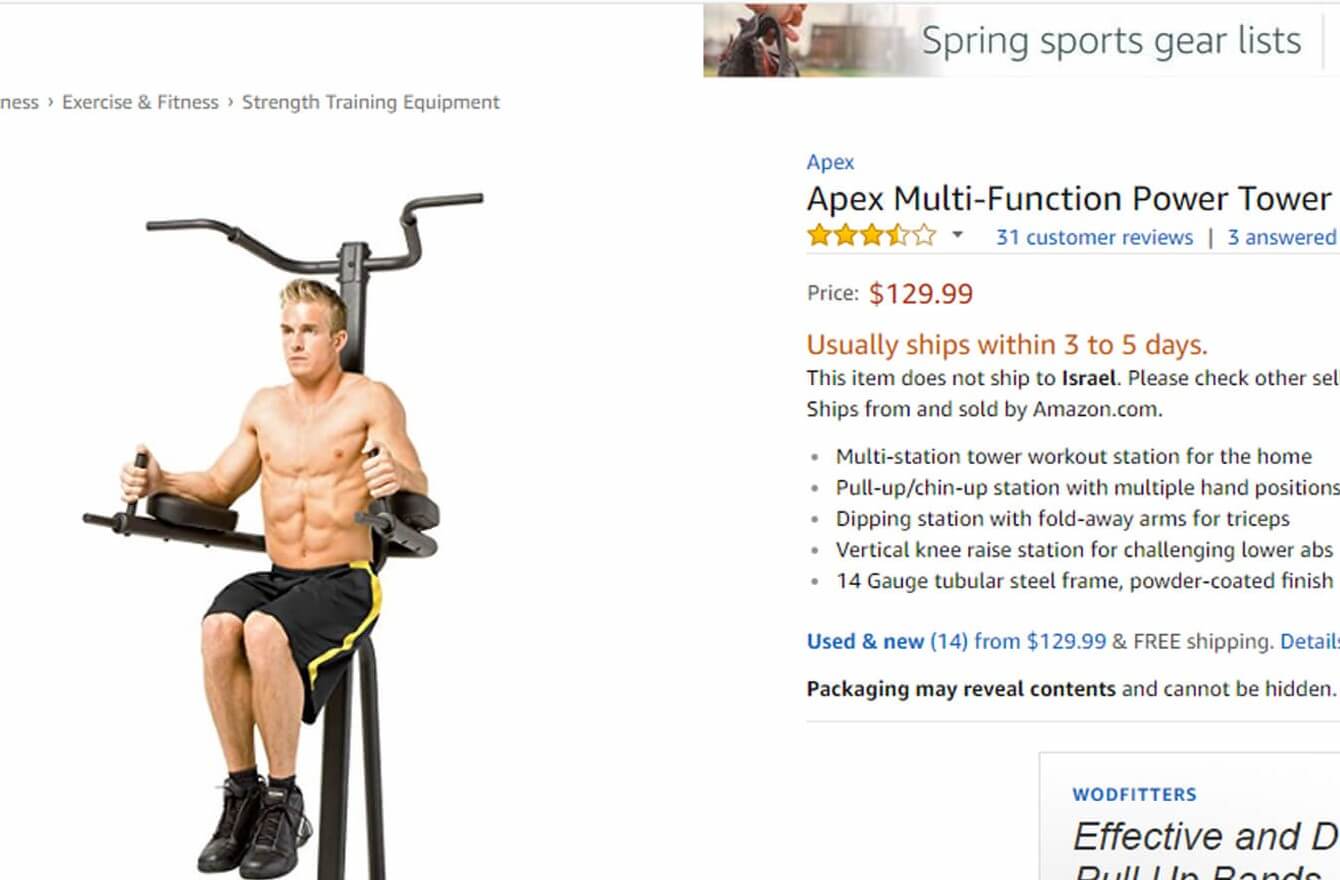 most popular products on amazon canada
Up until now I discussed which items are top selling on Amazon in the present and the past but one final aspect to consider is future product trends.
Which products will be top 100, 50 or even 10 on Amazon in 2020 ? In ernest, nobody knows conclusively, but educated predictions and analyses hold a special place in the world of business and e-commerce.
One way for small e-commerce retailers or large companies to test the waters and see if a product has real market demand without laying out hundreds of thousands of dollars is using crowdfunding platforms. Ranging from Kickstarter to Indiegogo and beyond, in recent years success on these sites has translated into immense success on Amazon and eBay. This is one key metric to keep in mind among others when trying to predict e-commerce trends on Amazon.
Here are 3 items which have a high potential of becoming top selling products on Amazon in 2020:
Laser engravers –
Cubioo, a small, portable and user friendly laser engraver is a perfect example of a crowdfunding success which is starting to gain traction on Amazon. The product raised close to $800,00 dollars, way beyond its $25,000 original goal on a crowdfunding platform. The enthusiastic response has pushed this product into Amazon prime and is currently rated with five stars and has received rave reviews. This is a very niche oriented, highly affordable product which may very well gain traction on Amazon over the course of 2018.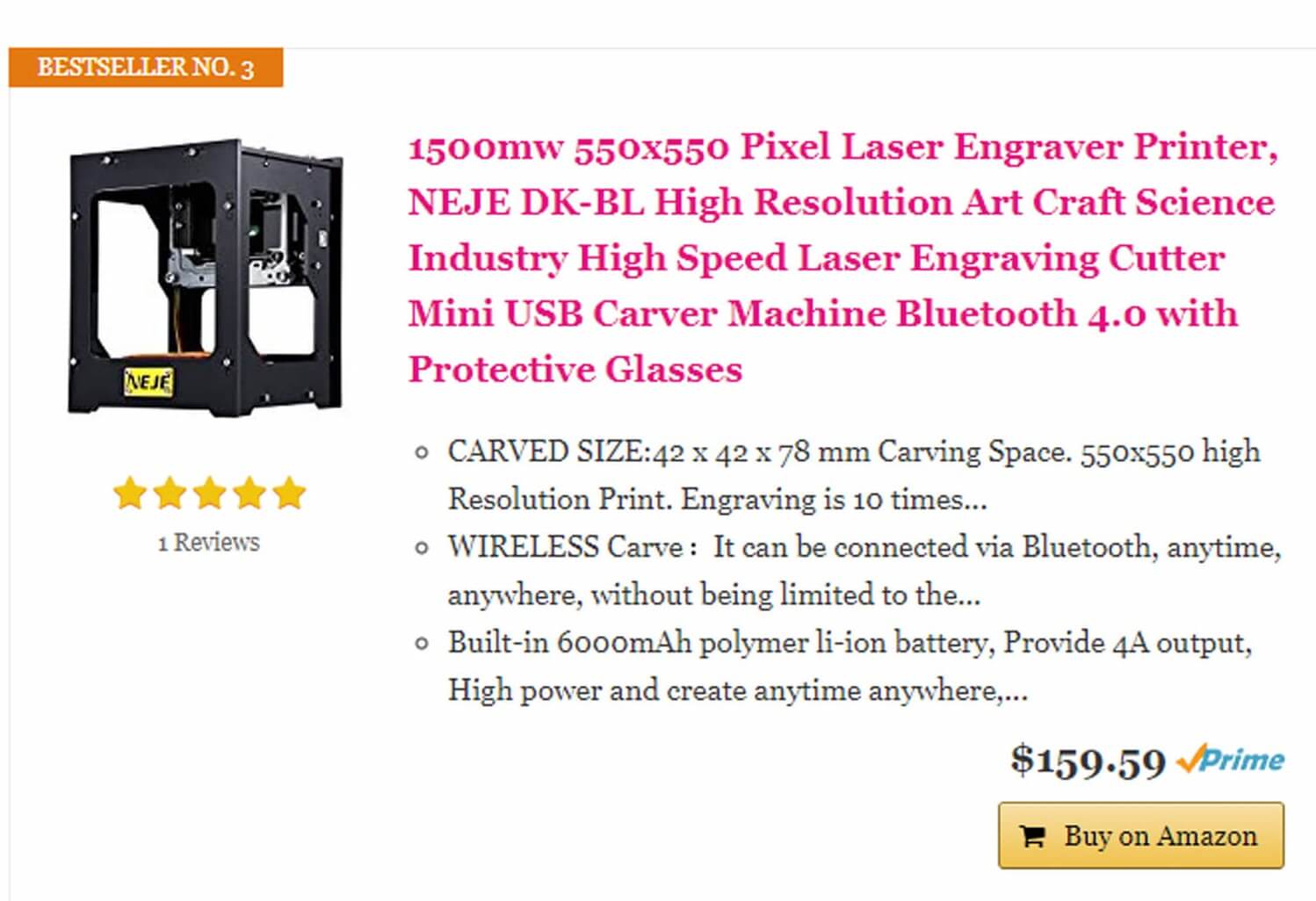 2. Ear wax personal hygiene kits –
Now, at first I too was very skeptical about this product but an open mind and a little background check helped win me over – as they say, the kids got potential! Q Tips are becoming passée as people are ever more conscience of personal hygiene – ear wax removal kits are gaining popularity especially since 2016: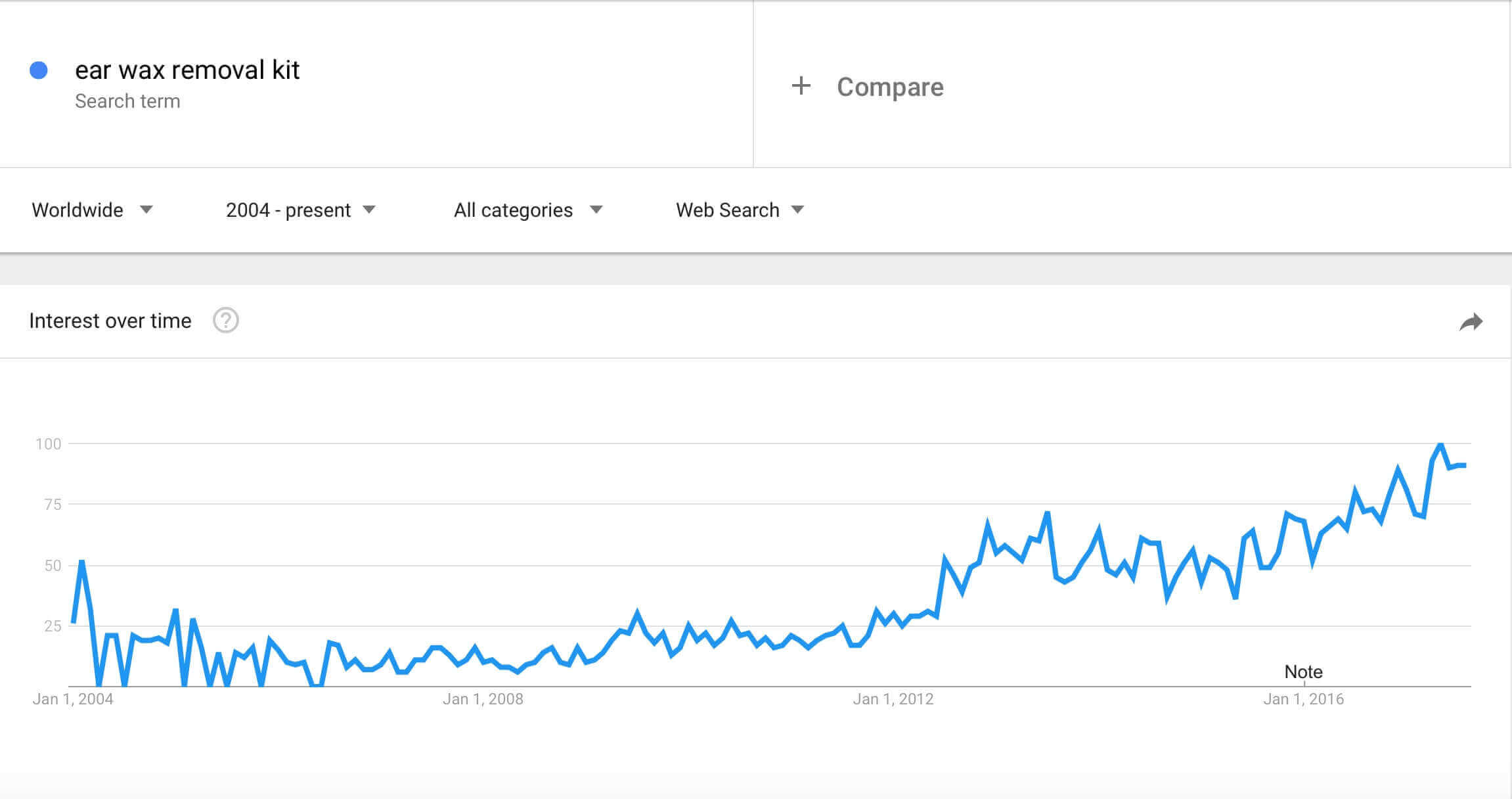 A relatively new company which started on Kickstarter called 'Eeears' has seen great success with over 5,000 backers and 128,000 Pounds in funding and counting.
Some retailers are starting to enter the market on Amazon. This could be a great opportunity to enter the personal hygiene market and tap the early adopters market.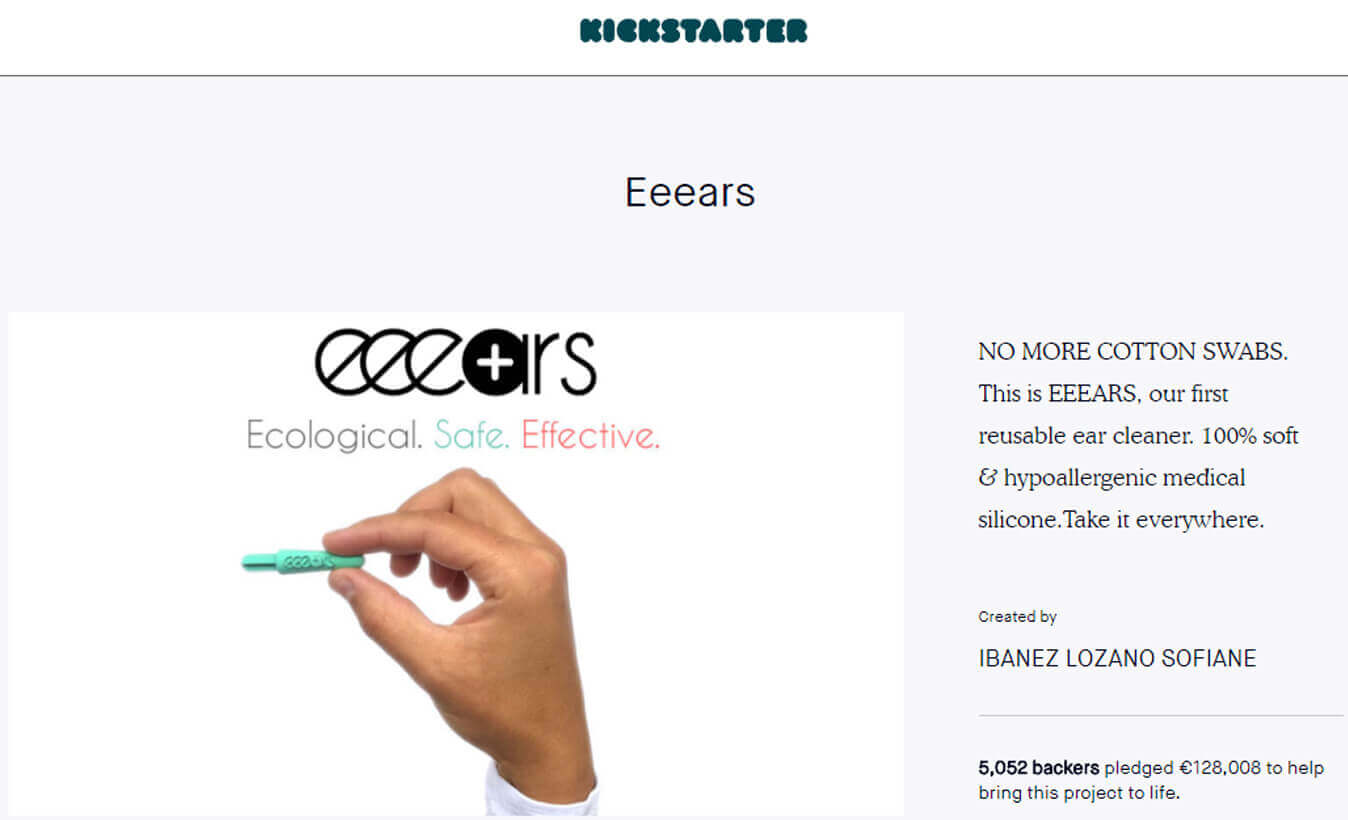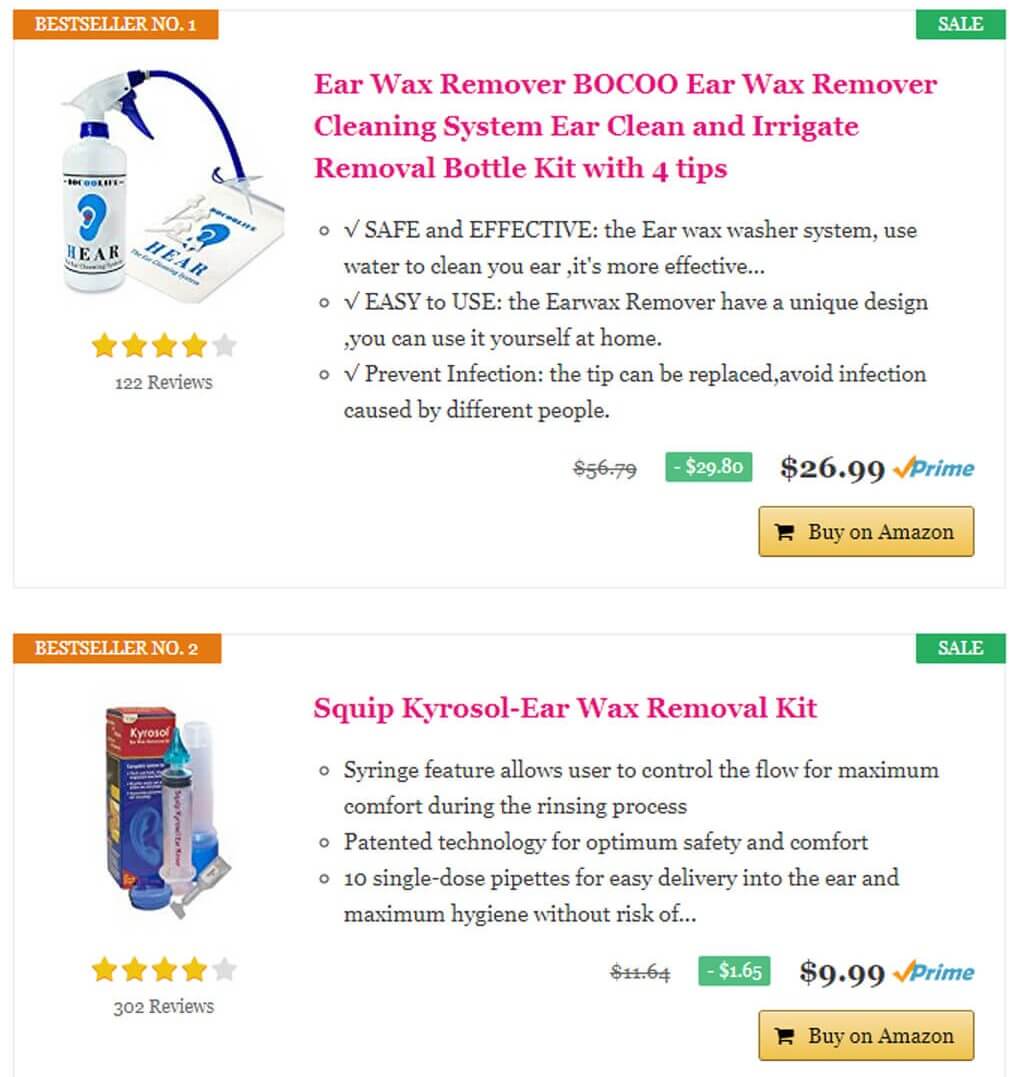 3. Virtual Reality products and gadgets –
When asking yourself why VR products and gadgets have such huge potential in e-commerce and on Amazon in the near future consider the following:
VR is becoming much more affordable and by the end of 2019, there will be 171 million VR users globally
According to a consumer survey conducted by Google, over a third of adults are interested in using and trying VR
14 million VR headsets were sold in 2019 alone and these numbers are expected to rise in 2020
Oculus, a VR headset manufacturer raised $2.4 million on Kickstarter within 24 hours instead of their initial $250 K goal. Facebook later bought the company for $400 million amd invested $1.6 billion in company stock.
There are 190 different VR headsets currently available on Amazon
In recent years, the VR user experience has improved drastically making it a highly coveted item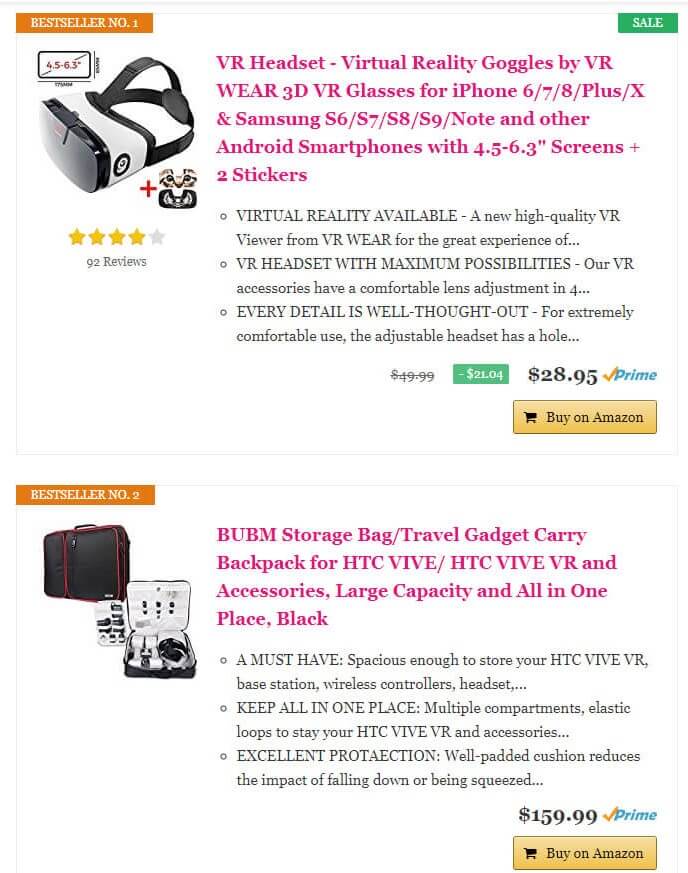 All in all VR has a lot of additional retail potential on Amazon in 2020 as a top seller. I would personally put my money on this horse.
Summing it up
There you have it, these are the most popular products on amazon canada. I hope you enjoyed reading this post and that you found it useful, actionable and enjoyable.