Finding the best Robe pointe price and robe mini pointe price options can be hard if you're unaware of what features to look for especially that there are so many of them to find around. For this reason, we've put up a guide highlighting the top options in the category.
Our team has researched and reviewed these products to help you come up with a better decision.
Difference Between Sharpy and Robe Pointe
FEATURES
Let us now concentrate on the two important innovations in the festival:Sharpy and Pointe
The first consideration is that we are talking about two different moving heads:Sharpy is considered the pioneer of the mini beam, born to express narrow and powerful beams, while Pointe was born as a spot able to be a beam in a satisfactory manner.
Movements: Both very fast, with excellent response and accuracy
Gobos: Much more fun and versatile the Pointe gobos (don't forget that it was born as spot). The "square net" gobo at maximum zoom and with prism inserted, fill the stage with very minimal loss of brightness. As for the sharpy instead, I used only what he does best: circle gobos of various diameters and line. They, too, with prism effect maintained a good brightness
Prism: Pointe also offers 6 facet prism, very useful and nice with rotation effect. The sharpy has only 8 facet prism
Colors: Excellent and good yield in both heads. Good also the cto.
Power consumption: Distinctly ahead Sharpy, which is able to provide huge performance with a 189W lamp and a total absorption of 350VA. This only because of the high-performance lenses
Here the technical comparison:
| | | |
| --- | --- | --- |
| Property | SHARPY | POINTE (beam mode) |
| Power Consumption | 350VA at 230V 50Hz | 470W at 230V 50Hz |
| Lamp | Discharge lamp with a short arc burner in a reflector system | Dichroic glass reflector integrated with the lamp |
| Output Lamp power | 189 W | 280 W |
| Light output at 20 meters (65 feet) | 59.760 lux (zoom 3.8°) | 82,400 lux(zoom 2.5°) |
| Diametet at 20mt (65 feet) | 1.46 mt(zoom 3.8°) | 0.9 mt(zoom 2.5°) |
| Lamp Average life | 2000 h | 2000 h |
| Zoom | 0° – 3.8° | 2.5° – 10° |
| Color System | color wheel with 14 colors + open | color wheel with 13 colors + open |
| Gobos | gobo wheel with 17 fixed gobos + open | – gobo wheel with 17 fixed gobos + open and 4 beam reducers– rotating gobo wheel with 9 gobos |
| Prism | 8-facet circular rotating prism | – 8 facet circular rotating prism– 6 facet aligned rotating prism |
| Frost | Yes | Yes |
| Pan and Tilt | 540° – 250° | 450° – 270° |
| P/T Speed | 2.45sec/1.30sec | not indicated but still very fast |
| DMX Mode | 2 | 3 |
| Max DMX Channel | 20 in vector mode | 30 in mode 3 |
| Weight | 19kg | 15kg |
| Minimum distance from illuminated objects | 12mt (39feet) | 10mt (33feet) |
CONCLUSIONS:
Keep in mind what I said before about the different natures of the two machines, although lot of colleagues at first impact (making a big mistake, myself included) tend to define Pointe a copy of the Sharpy.
I must say that in the context in which I have been able to test them, seems that Sharpy and Pointe have beencompensated very well.
Sometimes Sharpy passed like lightning through the gobos of Pointe, creating a very special effect and sometimes behaved like twins, then giving the illusion of mutations of the two fixtures when different effects were activated.
Honor to ClayPaky for being the first to express this kind of technology. And a compliment to Robe that have been able to reply without trying to imitate.
At last a very important consideration for both: The weight!
The positioning of the body can be done by one person, with great satisfaction of the technicians for nothing nostalgic of the times in which a mobile head was positioned or packed by at least 2 persons
Here are the photos for ERA Lighting Beam SHARPY 200W And 280W Pointe Moving Head: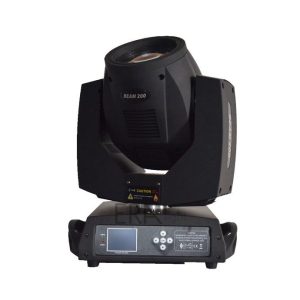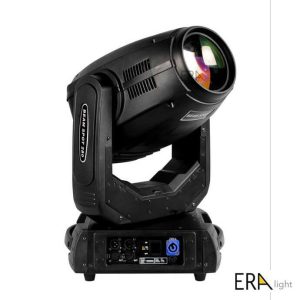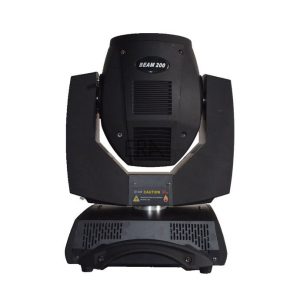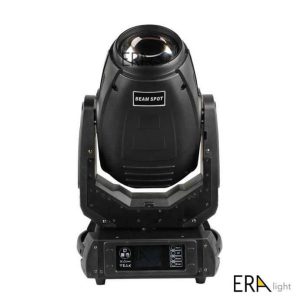 robe megapointe price
$ 3,295.00
---
Description
While quantities last. Limited stock.
The ROBE Robin Pointe is a Beam, Spot, Wash, and FX all in one moving light! It's very bright and super fast with a sharp parallel beam that cuts through the air and across video with ease. It can project static or rotating glass gobos to produce precision in-air and surface images with an even focal plane. Tight or at full 20 degree zoom, the output is crystal clear and brilliant. Add in either rotating, 6 way linear or 8 way circular, prisms to create wide reaching effects across any set.
Why buy from UsedLighting.com? Our owned inventory is made up of rental equipment from our parent company, 4Wall Entertainment. As a national leader in event rentals, 4Wall gear is constantly maintained by certified technicians. With nationwide locations, you can rest assured your purchase from UsedLighting.com is backed by unparalleled warranties and exceptional customer service. Please note that our items are subject to availability.
Features:
Lamp: Discharge short arc lamp with integrated reflector
Approved model: Osram Sirius HRI 280 W RO
Lamp Life Expectancy: Standard mode (280 W) – 2.000 hrs, Eco mode (230 W) – 3.000 hrs
Control: Automatic and remote on/off
Ballast: Electronic
Colour wheel: 13 dichroic filters + white
Rotating Gobo wheel: 9 rotating, indexable and replaceable "SLOT&LOCK" glass gobos + open
Static Gobo wheel: 14 gobos + open
Prism 1: 8-facet circular prism rotating in both directions at different speeds
Prism 2: 6-facet linear prism rotating in both directions at different speeds
Frost effect: Separate, variable
Dimmer/Shutter: Full range dimming and variable strobe effect
Motorized zoom and focus
Pan: 540 degrees
Tilt: 270 degrees
Setting & Addressing: ROBE Navigation System 2 (RNS2)
Protocols: USITT DMX-512, RDM, ArtNet, MA Net, MA Net2
Control channels: 24, 16, 30
3 DMX protocol modes
3-editable programs, each up to 100 steps
Stand-alone operation
QVGA Robe touch screen with battery backup gravitation sensor for auto screen positioning operation memory
service log with RTC
Pan/Tilt resolution: 8 or 16 bit
Movement control: Tracking and vector
Colour wheel positioning: 8 or 16bit
Rotating gobo wheel positioning: 8 bit
Gobo indexing & rotation: 8 or 16bit
Static gobo wheel positioning: 8 bit
Prism indexing & rotation: 8 bit
Frost: 8 bit
Zoom: 8 or 16bit
Focus: 8 or 16bit
Dimmer: 8 or 16bit
Ethernet port: Art-Net, MA Net, MA Net 2 protocols, ready for ACN
Data in/out: Locking 3-pin & 5-pin XLR
Power input: Neutrik PowerCon
Built-in analyser for easy fault finding
Height: 575 mm (22.6″) – head in vertical position
Width: 364 mm (14.3″)
Depth: 250 mm (9.8″)
Weight: 15 kg (33 lbs)
Additional Details
| | |
| --- | --- |
| Ships From: | United States |
| Manufacturer: | Robe |
| Condition: | Good |
| Model: | 10818452 |
| Item #: | 30437 (4Wall/UsedLighting.com Owned) |