In the market for the Samsung Note 5 Price? The Note 5 isn't for everyone simply because it was only readily available in the US and Canada in the Western world. It launched in the US on AT&T, Verizon, T-Mobile, Sprint and US Cellular on August 21, 2015, but is now only available through Verizon and Samsung.
It never officially came to the UK nor the rest of Europe. Samsung instead focused on the Galaxy S6 Edge+ in the UK. Anyone outside of North America who wanted a new phone with a stylus had to wait 24 months for the Note 7 launch, and that phone didn't exactly pan out either.
Samsung Note 5 Price
You can now find the Samsung Galaxy Note 5 for $350 on Amazon in the US. That's a lot cheaper than its original full retail price of $696, or $29 a month for 24 month. The Note 5 UK price would have likely been £600 if it launched, the same as the Note 4 price.
Design
The Samsung Galaxy Note 5 has the same basic shape as the Note 4, but the construction of the two phones couldn't be any more different.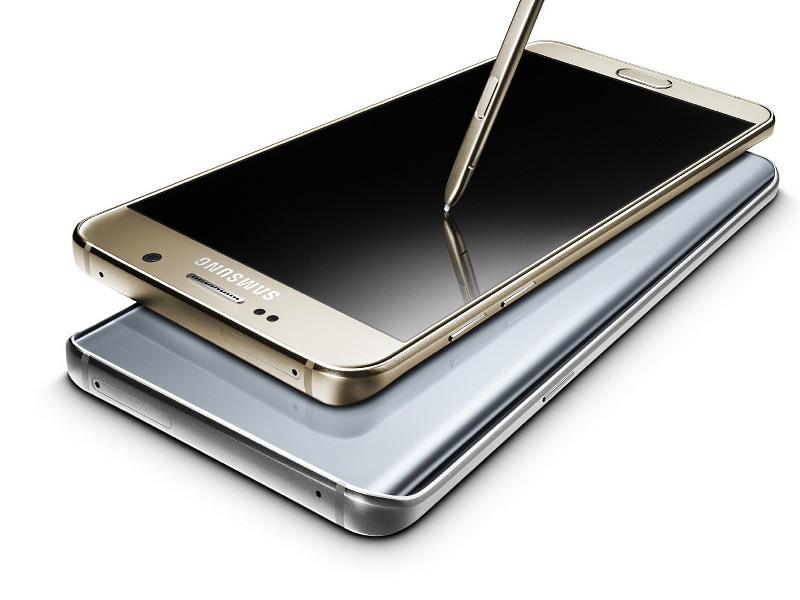 Gone is the faux leather back that was made of plastic but felt more like cheap snakeskin. It's been replaced by a glass sheet that's infused into a metal frame, just like on the Galaxy S6.
At 153.2 x 76.1 x 7.6mm, the Note 5 dimensions are certainly bigger than Samsung's 5.1-inch flagship, but it's actually a hair smaller and noticeably thinner than the Note 4. It's lighter too, at 171g, shedding 5g, even with its metal-and-glass construction.
Its back glass also curves inward on the right and left sides. This smaller footprint and curved back made it easier to hold in my palm, despite its phablet size.
Glass does make gripping this 5.7-inch phone more of a challenge, breakable and a fingerprint magnet compared to its faux leather predecessor. There's less traction, but it's nowhere near as slippery as a super smooth aluminum iPhone 6S with rounded corners.
Cases will help with the grip and prevent my overarching palm from interfering with the touchscreen, due to its ultra-thin bezel. This happens more often as bezels wane, phone sizes increase and my hands get fat. But I don't suggest Samsung's default case offering. I know from my time with the Galaxy S6 – its slick plastic makes the phone even more slippery.
The Galaxy Note 5 colors include Sapphire Black, White Pearl and, as of November, Gold Platinum in select sizes in the US. The Silver Titanium option is offered outside of North America. Interestingly, it's one of three new colors for the Samsung Galaxy Note 7 in select countries, as is Black Onyx and Blue Coral. Better late than never.
The Galaxy Note 5 aluminum frame is silver in all cases, with a color-matching power button on the right and volume rocker on the left. These buttons are thin, but feel strong when pressed and, importantly, are situated in the upper portion of the frame, exactly where my fingers clutch the phone.