Finding the best Smart bulb price options can be hard if you're unaware of what features to look for especially that there are so many of them to find around. For this reason, we've put up a guide highlighting the top lights in the category.
Have you ever come home after a long day at work or running errands only to find you've left all the lights on in your house? If the very thought of wasting electricity or forgetting to turn off the lights makes you cringe, smart lighting can help.
For one thing, smart lighting uses LED bulbs, which offer significant energy savings. According to energy.gov, an LED bulb uses 75% less energy than traditional incandescent or halogen bulbs. This is better for the environment and your wallet.
In addition to saving energy, you can control smart lighting from anywhere from your smartphone. Forgot to turn off the lights? In bed for the night and don't want to trek through the house flipping off lights? No big deal. Just log into your smartphone app and turn them off.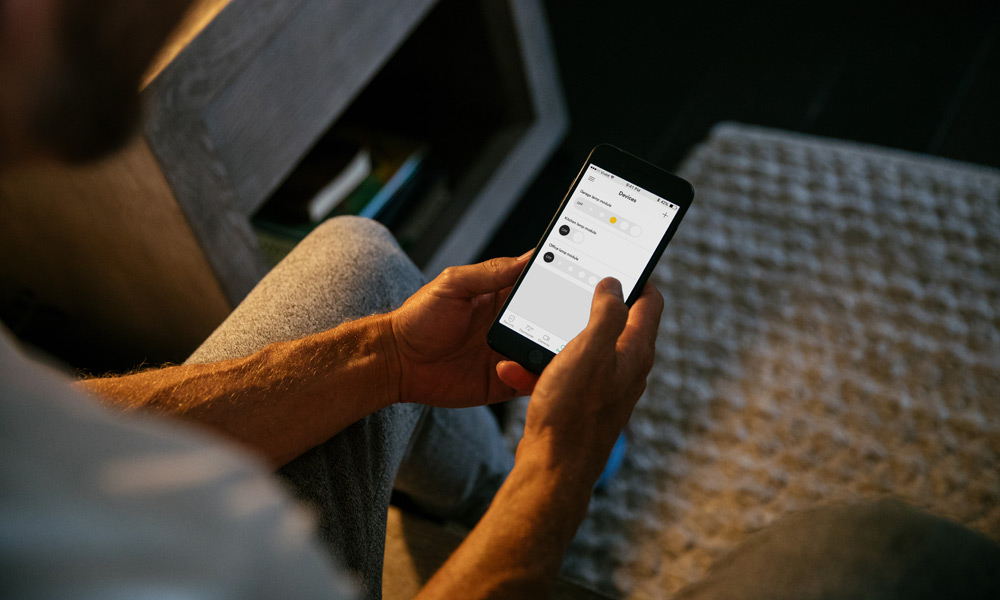 It can set the mood
Harsh overhead lighting can be a real buzzkill when you're trying to enjoy a romantic dinner or just relax with a movie after a long day. Lighting you can dim right from your phone can help you set a softer, more relaxed mood for whatever you have in store.
Smart lighting is also fun lighting. Some smart lights can support colored bulbs, perfect for Halloween, Christmas, and other holidays where you want to show your festive side.Related Article:How Does Smart Lighting Work?
It provides security
One of the biggest indicators to would-be burglars that no one is home is a dark house. Leaving the lights on all day and night doesn't help either and is a good indication that someone isn't home; after all, who leaves all the lights on when they sleep?
Smart lighting can be an effective part of a home security system. With smart lighting, you can set custom lighting rules that provided added security when you're away from home. For example, you can create a room group, like downstairs lights or bedroom lights, and then set a rule to turn them on and off at various times. This looks more natural to an outside observer rather than keeping the same lights on 24/7.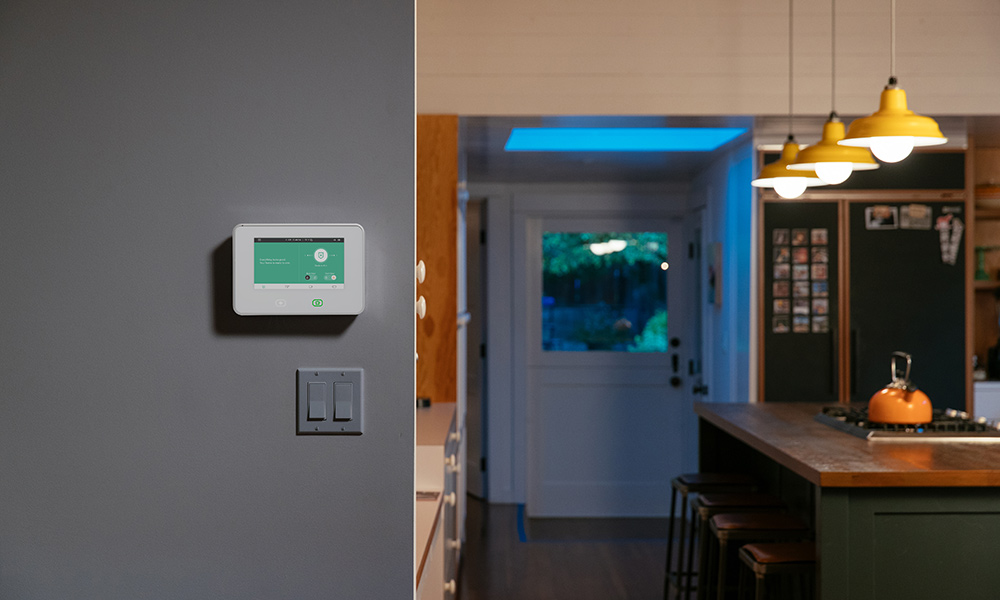 You can also set custom rules to turn lights in certain rooms on and off at different times while you travel, giving the appearance that you're home without having to worry.
Smart bulb price
Best overallWyze Bulb
Wyze Labs is a Seattle startup run by former Amazon developers, and its ethos is selling bargain-priced, user-friendly smart home gadgets direct to consumers. We already like the brand's dirt-cheap cameras — now, it's offering dirt-cheap smart bulbs, as well. The cost? $8 plus shipping.
They aren't just cheap — they're great smart light bulbs, too, with lots of brightness and full support for Alexa, IFTTT and the Google Assistant. They also offer a full range of color temperature options ranging from soft white light to daylight, which is incredibly rare to find in a smart bulb that costs less than $20, let alone less than $10. And, with Wi-Fi radios in each one, you won't need any extra smart home hub hardware plugged into your router in order to use them. All of that makes them one of the easiest smart lighting picks I've tested at a truly terrific value. Read our Wyze Bulb review.$8 AT WYZE
Best platformPhilips Hue White LED
Of all of the smart lighting platforms available today, Philips Hue's is the most well-connected, and at $15 each, the system's Hue White LEDs are a true bargain. The only downside? Despite the recent addition of Bluetooth that lets you connect direct with your lights for basic app controls, Hue bulbs require the Hue Bridge to take full advantage of their numerous features and integrations with platforms like IFTTT and Apple HomeKit, so you'll need to start with something like the $70 kit with two Hue bulbs pictured above.
Either way, we say it's worth it — especially if you plan on expanding your smart lighting setup over time. The ecosystem of Hue lights is diverse and well-developed, and the wide array of features and integrations can't be matched. On top of that, the White Philips Hue LEDs offer plenty of brightness and a decent dimmable range, and while Philips Hue bulbs aren't color bulbs and won't change colors with multiple color options, they'll do a good job at making the colors in your home look vivid and true. Bottom line: If you own a Hue Bridge or you're willing to buy one, then these are the smart light bulbs you should be filling your home with. Read more about Philips Bluetooth Hue bulbs.$15 AT HOME DEPOT
Best for cheapskatesSengled Element Classic LED
Sengled's Element lineup of smart bulbs are basically a less expensive version of Philips Hue. They lack support for Apple HomeKit, and they don't dim down quite as low as the Hue White LEDs do, but otherwise, the pitch is the same — cheap bulbs that require a Zigbee hub or an Amazon Echo Plus.
What's important is the price. At $10 each, they're among the least expensive smart light bulbs on the market, and if you don't have a hub, let me point out that Sengled's two-bulb starter kit is $30 less than Hue's, too. I'd rather a pay a bit more for everything that comes with the Hue ecosystem, but if you just want a functional set of smart lights that are as inexpensive as possible, then these light bulbs will absolutely get the job done
And yes, the $8 Wyze Bulb is technically cheaper, but since you'll buy it direct from Wyze Labs, you'll need to tack on a few bucks for shipping. If you just want to keep costs down as low as possible, go with Sengled.
(Note: Sengled tells me that it's now selling this bulb under the name "Sengled Smart LED Soft White A19.")
GE Lighting is a Made for Google partner, so it's no surprise that its lineup of C by GE Bluetooth smart light bulbs all work really well with the Google Assistant. Specifically, they're all able to pair directly with the Google Home, Google Home Mini and Google Home Max smart speakers, as well as the Google Home Hub smart display. Just screw the bulb in and turn it on, then take control of it using the Google Home app. 
From there, your Google Home device works as the hub, offering snappy voice control and the ability to control your lights on your smartphone when you're outside of Bluetooth range. With two-packs of the standard C by GE Life LED available for $25 or less (GE says that it'll soon sell single light bulbs for $13 apiece, too), these light bulbs are a low-cost no-brainer for fans of the Google Assistant.
(Note: GE Lighting recently ditched the "Life" branding with this bulb — it's now just called the "C by GE Soft White LED.") Read more about C by GE Soft White LED bulbs.$17 AT BEST BUY
Best for Apple HomeKitLifx Mini White
The Lifx Mini White is a $20 Wi-Fi bulb with a terrific app and support for Siri, Alexa and the Google Assistant, plus an excellent channel on IFTTT. It isn't quite as bright as I'd like, but it dims well and you can start using all of its features as soon as you turn it on, hubs be damned.
The Sylvania Smart Plus LED works with HomeKit, too, and it's often on sale for a few bucks less, so you could consider that bulb as an alternative. You could also go with Philips Hue, but you'll need the Hue Bridge plugged into your Wi-Fi router in order to sync with Siri. But for my money, Lifx gives HomeKit users the most bang for their buck. Read more on CNET.$20 AT BEST BUY
Best for brightnessCree Connected LED
Just want a cheap smart bulb that's as bright as possible? Head to Home Depot and spend $12 on a Cree Connected LED. The Wyze Bulb is technically brighter at 921 lumens, but that's only at its daylight color temperature setting. At a soft white 2,700 K — the most popular color temperature setting — the Wyze Bulb puts out 880 lumens, which is just shy of Cree's 894 lumens.
Aside from that, Cree's LED light bulb also features a unique design that eliminates the bulky heat sink at the base of the bulb. That approach helps it cast a lot more light downward, and makes it a great pick for a bedside reading lamp. The only catch? You'll need to pair this bulb with a Zigbee hub in order to control it. The Hue Bridge, the Amazon Echo Plus, the SmartThings Hub and the Wink Hub are your top options. Read more about Cree Connected LED bulbs.$12 AT HOME DEPOT