Solar power is power derived from energy from the sun. Energy can be derived from the sun in a number of ways, but we will focus on energy derived from the sun using photovoltaic PV devices or solar panels in a Solar Power System. Here we will name and explain the functions of components used for converting energy from the sun to electrical energy that we can use at home or in businesses.
Where to Buy Power Inverter
Jumia Nigeria – See Offers | Konga – See Offers
---
---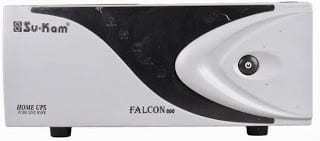 Advantages of a Solar Power System
The Pros of solar power systems include:
energy from sun is free
zero emissions
Solar Power System offer silent operations
zero/reduced electricity bills
the cost of running a solar power system is low
solar panels lasts for up to 30 years with minimal maintenance cost
Disadvantages of a Solar Power System
Cons of a solar power system include:
Expensive: components cost a lot to acquire
Require more space for battery bank & solar panels
Components of a Solar Power System
Here are the components of a solar power system:
Solar Panels
Solar Inverter (or Normal Inverter)
Inverter Battery
Solar Charge Controller (not required with Solar Inverter)
Here are a bit more details about the components of a solar power system:
1. Solar panels

Solar panels are the major component of a solar power system. It converts light energy from the sun to direct current DC electric voltage.
Solar panels are made up of arrays of photovoltaic cells (also called solar cells), connected in series and parallel to deliver rated voltage and power.
The photovoltaic cell is the basic component of a solar panel. PV cells are made from semiconductor materials, like silicon and doped with other elements, like Boron and phosphorus.
These elements create an N-type layer and a P-type layer on the cell. The junctions between the N-type layer and P-type layer contains an electric field, which stops electrons from moving across the junction, effectively creating an open circuit.
When a photovoltaic cell is exposed to sunlight, energy-carrying particles in light called photons continuously strike the p-n junction area of the cell and are absorbed.
Energy derived from these absorbed photons provides electrons on the cell with enough energy to overcome the potential barrier of the electric field in the p-n junction. This causes electrons to flow across the junction to power electrical appliances.
A solar panel consists of an array of solar cells, usually covered in glass. Solar panels provide power for charging your batteries and for powering your appliances.
Solar panels are expensive per watt (though they are getting cheaper) when compared to a petrol generator, but uses free energy from the sun.
For example, an 100 watt solar panel can cost between about 20,000 Naira and 90,000 Naira in Nigeria. Solar panels may also come in different power capacities.
Solar panels can last for up to 30 years.
One or more solar panels will be required in a solar power system. A two bedroom flat, for example could require three to 10 solar panels. For a recreational vehicle, you might just need one or two RV solar panels.
solar system for home price
10W – 6,000 Naira to 20,000 Naira
20W – 9,500 Naira to 20,000 Naira
30W – 14,500 Naira to 30,000 Naira
50W – 14,900 Naira to 35,000 Naira
60W – 25,500 Naira to 40,000 Naira
80W – 16,500 Naira to 45,000 Naira
100W – 20,000 Naira to 80,000 Naira
120W – 25,000 Naira to 90,000 Naira
130W – 27,000 Naira to 95,000 Naira
150W – 29,000 NGN to 80,000 NGN
200W – 39,000 NGN to 95,000 NGN
250W – 45,000 NGN to 150,000 NGN
300W – 62,000 NGN to 200,000 NGN
Where to Buy Solar Panel
Jumia Nigeria – See Offers | Konga – See Offers