Have you ever wondered how much a Steinway piano costs? The cost of a new 5'1″ Steinway S piano is $69,700. Larger Steinway pianos like the 9′ model D cost $171,000. Smaller Steinway pianos like model A, B, L, M and O cost between $74,300 – $129,000. Used Steinway pianos average 48% of the current MSRP prices.
Owning a Steinway is a common dream among most serious pianists. They are one of the most celebrated piano brands in the world. Whether it's a new or used Steinway, it's important to know what to look for when purchasing one of these instruments. Remember, you can always reach out to Steinway directly or visit a Steinway Showroom to get the most up to date pricing. Best Digital Piano For Beginners
Play Video
Below I'll share with you the latest pricing charts for these pianos, some helpful buying tips, and much more!
A Breakdown Of Steinway & Sons Grand Pianos
Steinway pianos are very expensive pianos, although not nearly as expensive as some of the luxury pianos from Fazioli or Bosendorfer. In addition to being one of the most recognizable piano brands in the world, Steinway pianos are also built extremely well.
Below is a complete Steinway piano prices chart for each of their models (including vertical pianos)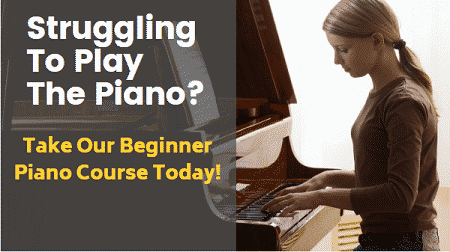 Steinway Piano Prices
| Upright & Grand Pianos | Price | Size |
| --- | --- | --- |
| Model 4510 | $35,200 | 45″ |
| Model 1098 | $37,000 | 46.5″ |
| Model K | $38,500 | 52″ |
| Model S | $69,500 | 5'1″ |
| Model M | $74,200 | 5'7″ |
| Model O | $83,000 | 5′ 10.5″ |
| Model A | $96,000 | 6'2″ |
| Model B | $109,000 | 6′ 10.5″ |
| Model D | $171,000 | 8′ 11.75″ |
An Updated List Of Steinway Piano Prices
Factors That Affect The Price Of Steinway Pianos
If you've ever been to a piano showroom or even shopped online for a Steinway piano, you might notice the prices vary greatly. This has a lot to do with the market. Even more so, the average price of a Steinway is greatly affected by the size of the piano and what materials are used in the finish.
The Piano Finish Affects The Price
For example, a Steinway D in a basic Polished ebony or Satin finish costs around $171,100. Now, compare that price to a new Steinway D made with a Mahogany finish that runs at $200,000.
There are even special models that come in unique finishes like polished white, finishes with unique engraving, encrusted precious stones, and much more. Some of the more unique and more expensive finishes include Indian Rosewood, Macassar Ebony, Dark Cherry, and Kewazinga Bubinga.
Generally speaking, custom or limited edition Steinway pianos are going to cost significantly more than a standard satin or ebony finish.
Bigger Pianos Cost More
Size really does play a part in the final price of a Steinway piano. The bigger the instrument, the more wood materials, action parts and labor required to build that piano. Bigger pianos provide much more tone, and aesthetically they look better.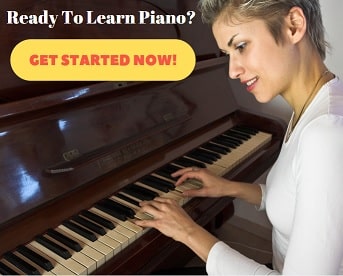 Naturally, the price will be higher to accommodate for that. It already takes a long time to build a piano, so adding more size increases that time. This is not just the case for Steinway, but also for other piano dealers. Especially piano manufacturers like Bosendorfer and Stuart and Sons who make pianos as large as 10'3″ in length!
In some situations, smaller pianos may actually fetch a bigger price than the bigger ones. This has a lot to do with the condition of the piano, whether it's a state of the art design, or even if it has Steinways Spirio technology built-in.
Pricing Based On The Current Market
The market has a great impact on new Steinways, but it's actually more impactful on used Steinways. As the price of today's Steinways increases, the price of a used Steinway will also increase.
This helps the prices stay competitive, but also is not the best for consumers. Used Steinways typically sell for a certain percentage of their counterpart model. The older the piano is, the cheaper it will be, however, those rates still rise.
For example, a simple Google search for a used Steinway will bring up a 2004 Steinway model B for $49,500. Compared to today's price for a Steinway B, the piano would cost $108,000.
Doing the math it's easy to see that the seller is charging around 46% of the original price for a piano that is 15 years old.
In some cases, the older more "antique" Steinway pianos cost more than those made in the last 20 years. For example, the same seller is selling a 1950 Steinway B for $59,000!
Condition Of The Instrument
While Steinway pianos are considered by many to be the best of the piano brands, any piano that's been poorly maintained will always fetch a lower price.
Right away a new Steinway piano is always going to win this challenge. The piano is fresh out of the factory with no previous owners. It's been tuned, regulated, and thoroughly tested to meet every standard that pianists desire. Because of this, new Steinways will almost always fetch the best asking prices.
With a used Steinway, things get much trickier. This is quite evident in situations where a very old piano like a 1920s Steinway was kept in great condition, but a more modern instrument like a 1998 Steinway wasn't as well cared for.
Many old pianos undergo full rebuilds. This means the instrument is broken down by removing all of the old parts. From here the parts are sanded down, and in many cases, the piano is refinished on the outside as well.
To replace all of those old parts with genuine parts means sending it to a reputable Steinway rebuilder or to the factory itself. The piano is essentially built from scratch again with precision (with the exception of making a new piano case).
Because of this, it's really easy for piano dealers to sell old Steinways that have been refurbished or completely rebuilt for much more than one that has all of its original parts, scratch marks, and worn mechanisms.
Action Parts
The action of a piano is one of the most complex parts of the instrument. It is also the most expensive area of the piano. A Steinway piano contains 12,116 separate parts. Most of these are made from either wood, metal, or felt material.
Some of the most expensive parts include the piano casing, the hammers, keys, bridges, and of course the soundboard. The soundboard is made from several layers of aged spruce. Sourcing that wood is not only time consuming, but it's also an expensive process.
Other parts made of metals like nickel and steel include the tuning pins, strings, action railing, front and rear duplex, and bell casting.
Each of the parts of a piano has pretty big costs associated with them. If a piano was being repaired, you would most likely have to buy all of the parts you need in a set for the sake of uniformity.
For example, a set of bass strings costs around $300. Sets of damper felts and hammer felts are also expensive. Hammers cost around $600, and the repetition costs around $1200, and the backchecks cost around $250.
This is one reason genuine rebuilt pianos fetch such a steep price. It's essentially a brand new piano again because it is filled with new and expensive parts. If you find a rebuilt Steinway that is cheap, chances are it was rebuilt with cheap parts.