Today, we will be reviewing the Top 10 Mileage Cars In India. One of the first things that you may consider while buying a car is whether you can bear the costs of travelling by the vehicle, given the soaring fuel prices in India. You would not be alone in this thought either, as fuel economy tends to be a concern for many four-wheeler owners across the nation.
If you are looking for the highest mileage car in India, you have fortunately stumbled to the perfect place. In this piece, we disclose the best fuel economy, regardless of the fuel type you choose for your vehicle.
We have compartmentalised the article into petroleum, diesel, CNG, electric and automatic variants, and listed out the top 10 mileage cars in India for your benefit. If you choose from the ones listed below, mileage should no longer be an inconvenience.
Note: The prices listed here are the vehicles' ex-showroom Delhi ones. They may thus vary for your city.
Now, without further ado, check out what we have in store for you!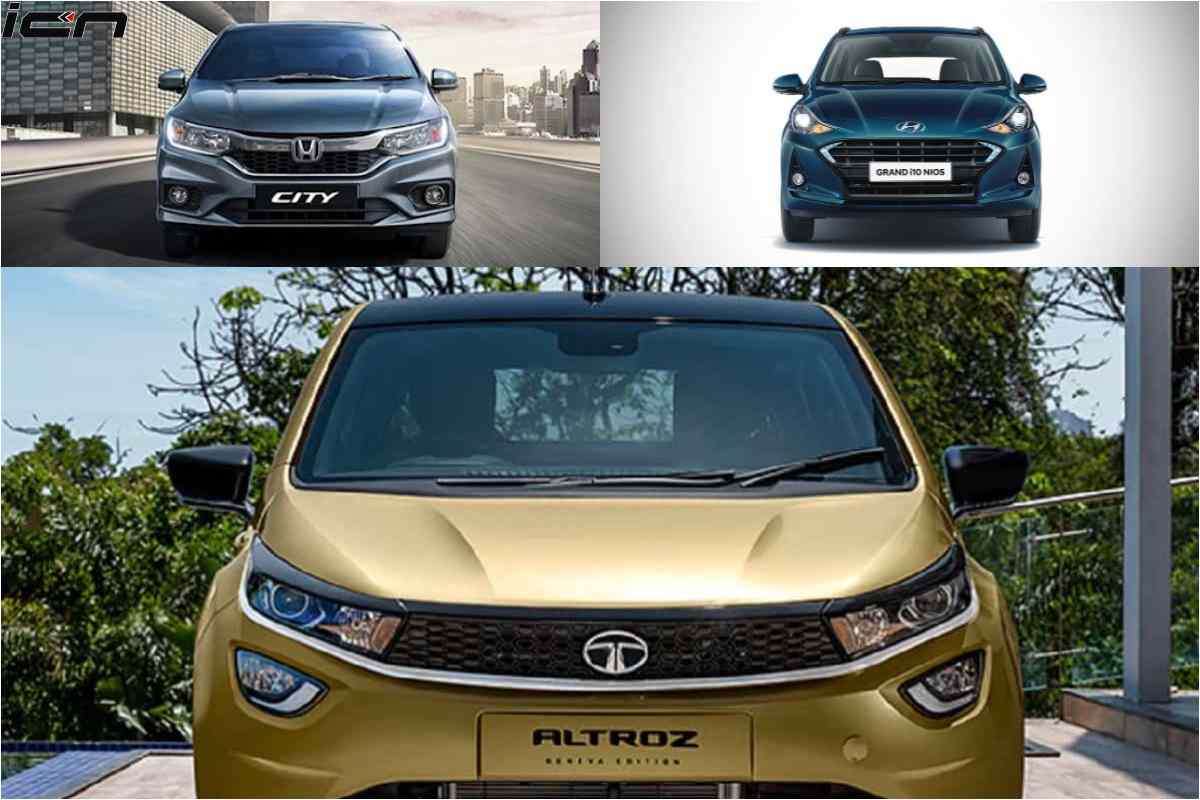 top 10 mileage cars in india
Best Mileage Petrol Cars in India
The comparatively inexpensive fuel for four-wheelers in India, petrol vehicles are often the first choice for many consumers.
1. Datsun RediGo
Datsun's RediGo is available in two variants, sporting a 0.8-litre and a 1.0-litre petroleum engine, respectively. Coupled with a 5-speed gearbox, this engine can deliver up to 67bhp of power, along with 91Nm of torque.
Consumers can choose to purchase either a manual or an automatic model, based on their preference. A BS-VI compliant model was launched in 2020, featuring most of the original's specs.
Engine Displacement – 799cc
Mileage – 25.17kmpl
Awards Won – Winner of Small Car of the Year award in the 2017 NDTV CarandBike Awards. (1)
Price – Starts from Rs.2.71 lakh.
2. Renault Kwid
Competing with the RediGo is the impressive Kwid hatchback from Renault. It is one of the highest mileage cars in India, thanks to its 1.0-litre petroleum engine.
This motor can develop a torque and power of 76Nm and 56bhp, respectively. Additional features of this car include an 8-inch infotainment system and reverse parking camera.
You can choose from six distinct shades when purchasing this fuel-efficient vehicle.
Engine Displacement – 799cc
Mileage – 25.17kmpl
Awards Won – Renault Kwid was named the NDTV Car of the Year in 2016. (1)
Price – Starts from Rs.2.75 lakh.
Best Mileage Diesel Cars in India
If you prefer diesel over petroleum vehicles, choices are slightly more restrained. However, here are two of the best mileage diesel cars in India, which are value for your money.
3. Honda Jazz
Powered by an i-DTEC diesel engine, sporting 4-cylinders, the Honda Jazz is a popular hatchback offering from Honda.
Its engine can generate massive torque ratings, peaking at 200Nm. Power-wise, the car can produce up to 98.6bhp under ideal conditions.
Moreover, the Jazz is fitted with power steering capabilities, air-quality control and much more.
Engine Displacement – 1498cc
Mileage – 27.3kmpl
Awards Won – Winner of the 2018 'Best Compact Car of the Year' award at Wheels Car of the Year Award. (3)
Price – Starts from Rs.8.16 lakh.
4. Honda Amaze E Diesel
If you are a diesel car lover, you should check out the Honda Amaze E Diesel sedan. Its stylish design concept is just as impressive as its fuel-efficiency.
The new BS-VI model of this vehicle sports a 4-cylinder, i-DTEC engine, along with a 5-speed manual transmission system. It can produce up to 200Nm of torque and around 98.63bhp of power.
Look into all the five colour options before picking the one you like when buying this vehicle.
Engine Displacement – 1498cc
Mileage – 24.7kmpl
Awards Won – Declared winner in the 'Sedan of the Year' category at the 2018 Tech and Auto Awards. (4)
Price – Starts from Rs.7.55 lakh.
Best Mileage CNG Cars in India
CNG or Compressed Natural Gas vehicles are more eco-friendly when compared to petroleum and diesel models.
Furthermore, CNG costs less than either of the other two fuels, making it one of the most economical choices for your car.
5. Maruti Wagon R
One of India's most popular cars now comes with CNG support. Powered by the 3-cylinder, K10B petrol engine, Wagon R's motor can generate around 58.3bhp of power and 78Nm of torque.
The 341-litre boot space is sufficient to carry your family's bags. Nevertheless, the car only sports a manual variant with a 5-speed gearbox. Maruti offers seven colour varieties for its CNG-powered variant as well.
Engine Displacement – 1197cc
Mileage – 32.52km/kg
Awards Won – Adjudged 'Best Entry Level Vehicle' at the 2020 MotorOctane Awards. (5)
Price – Starts from Rs.5.25 lakh.
6. Maruti Celerio
Another Maruti Suzuki offering in this highest mileage car in India list, the Celerio's CNG model promises impressive performance.
Although it did not receive a BS-VI upgrade alongside the company's other cars, this CNG variant is still quite popular among consumers.
Other important features of the vehicle include a 3-cylinder, K10B petrol engine, delivering 58.3bhp of power and 78Nm of torque, same as the CNG model for the Wagon R.
Engine Displacement – 998cc
Mileage – 31.79km/kg
Price – Starts from Rs.5.30 lakh.
Best Mileage Electric Cars in India
Electric vehicles are quickly replacing fuel-driven vehicles in the country. These battery-operated cars not only run cleaner but are also much more energy-efficient when compared to the other fuels in this list. Simply plug-in and charge the battery, before setting out on a drive!
7. Hyundai Kona Electric
The Kona Electric is a unique vehicle since it holds a Guinness World Record to its name.
After reaching an altitude of 5,731 metres above sea level on a drive, this vehicle was declared the world record holder in the highest altitude ever achieved by an EV.
Under the hood, the vehicle is powered by a permanent magnet synchronous motor paired with a single-speed reduction gear.
Expect around 134bhp of power and 395Nm of torque from this electric SUV. Keep in mind that there is no manual transmission option for this car.
Mileage – 452km/charge
Awards Won – Winner of 'EV of the Year' in Tech and Auto Awards of 2019. (7)
Price – Starts from Rs.23.76 lakh.
8. MG ZS EV
Another SUV electric vehicle option is the MG ZS EV, which allows you to travel almost 350km after a full charge.
The engine can generate a torque of 353Nm at 5000rpm and power of 140bhp at 3500rpm. The three available colour variants for the base model of this ZS EV are Copenhagen Blue, Ferris White and Currant Red.
Additional features include Electronic Brakeforce Distribution (EBD) and 360 camera view.
Mileage – 340km/charge
Price – Starts from Rs.20.88 lakh
Best Mileage Automatic Cars in India
Are you tired of driving a shift? Maybe it's finally time to look forward to automatic transmission in your next car.
If you are worried about fuel-efficiency in such vehicles, check out these best mileage automatic cars in India.
9. Toyota Prius
Equipped with a 2ZR-FXE petroleum engine, the 4-cylinder motor is capable of incredible feats of power, generating up to 96.55bhp at 5200rpm.
The 5-speed automatic gearbox under the vehicle's hood can ensure superior handling. Moreover, the Traction Control System can further help drive the vehicle across various terrains.
Engine Displacement – 1798cc
Mileage – 26kmpl
Price – Starts from Rs.45.09 lakh.
10. Maruti Suzuki Vitara Brezza AT
One of Maruti Suzuki's most popular SUV, the Vitara Brezza, sports a K15B ISG petrol engine.
Coupled with a 4-speed automatic transmission system, this car can generate a peak torque of 138Nm, while doling out up to 103.2bhp of power under the right conditions.
Consumers can avail the Vitara Brezza in eight shades, including Granite Grey and Torque Blue.
Engine Displacement – 1462cc
Mileage – 18.76kmpl
Awards Won – Named SUV/MPV of the Year at the 2018 Tech and Auto Awards. (10)
Price – Starts from Rs.9.75 lakh.
This concludes our top 10 mileage cars in India list. Keep in mind that is not an exhaustive list by any means. Instead, it points you in the right direction when looking for a new fuel-efficient vehicle. You can undertake further research to discover additional options.
Additionally, you should remember that mileage is only one important factor to consider before buying a four-wheeler. Apart from the fuel-economy, you must also focus on safety, comfort, price and other crucial aspects of a vehicle. Choosing a vehicle only based on its mileage stats may leave you unimpressed regarding other performance metrics.