Womens trendy clothing websites
ST ONLINE SHOPPING SITES FOR WOMEN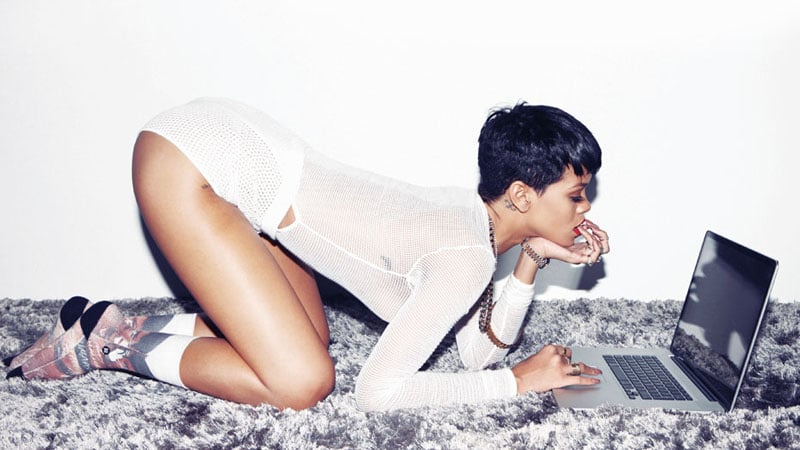 Is there anything better than getting cozy on the couch on a rainy day and shopping through all the latest styles online? That rush of purchasing a new dress with a simple click is almost too good, isn't it? All you need to do is keep reading as we will take you through the best online shopping sites for women.
1. Nasty Gal
Created by "girlboss" Sophia Amoruso, Nasty Gal began as a humble eBay store selling vintage clothing. Since then, the brand has grown into an e-commerce giant that sells a broad range of genuine vintage and new, vintage-inspired pieces. This site is perfect for girls with a little bit of attitude who like to have a lot of fun.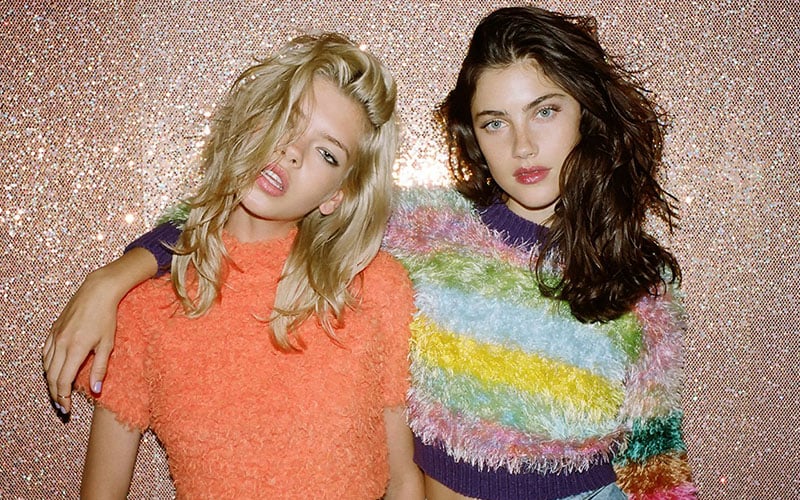 2. Boohoo
Boohoo is one of the world's fastest-growing e-commerce sites. The booming retailer offers non-stop fashion with up to 100 new pieces hitting the site every day. The majority of styles on offer are under AU$100, and some are even as low as $2, so fill up your basket without any pesky spending guilt.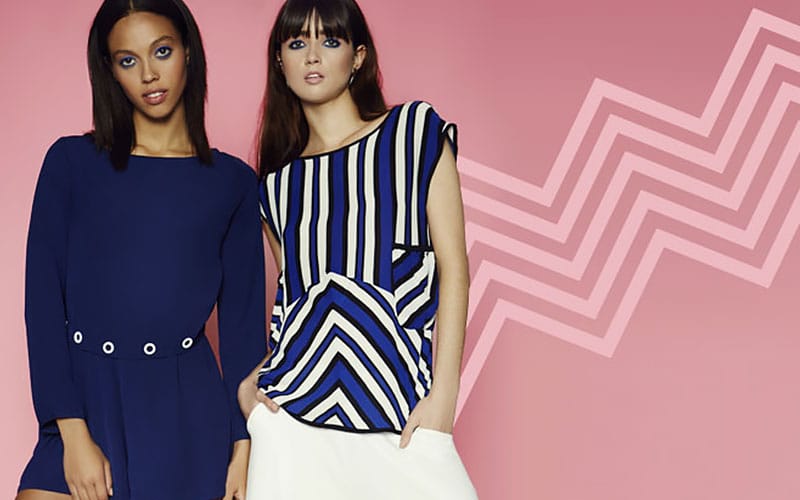 3. ASOS
If you haven't shopped online at ASOS, you've seriously been missing out. This site is a one-stop destination for all of your fashion and beauty needs at a reasonable price. Filter through thousands of on-trend products from a variety of brands as well as the ASOS house labels.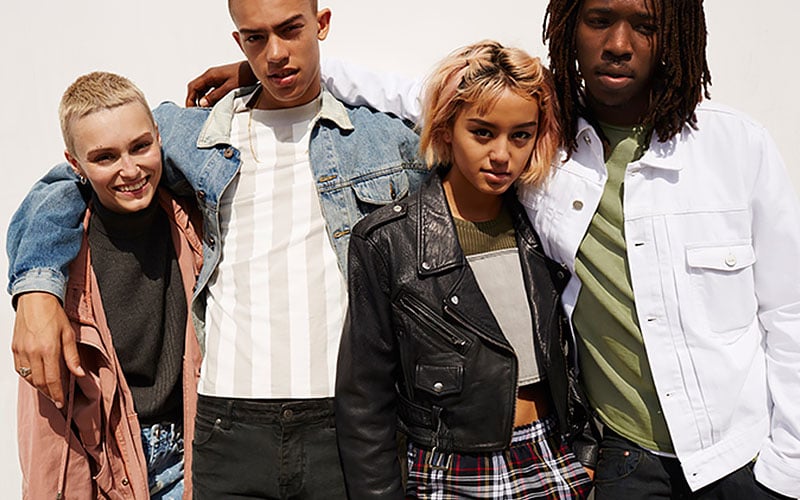 4. Forever21
Forever 21 offers super-affordable casual wear that is both cute and stylish. This user-friendly online store is the perfect place to pick up all the trends that you want to try without investing too much financially. The brand also loves social media and often re-posts customers' photos, so get buying and then get snapping to feel the online love.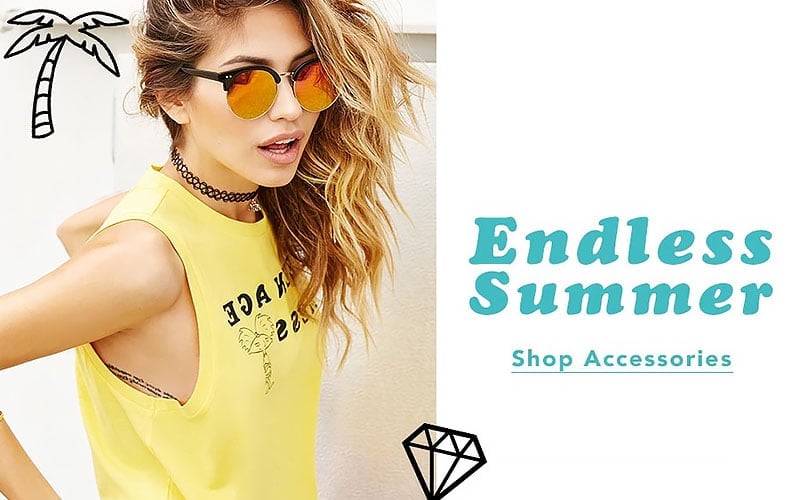 5. H&M
Do we even need to introduce H&M? The Swedish super-retailer is everyone's first choice for affordable, fast-fashion clothing, and its online store makes it all available from the comfort of your home. Sit on the couch while stocking up on great basics, lingerie, trends, accessories, workwear, activewear, and even homewares.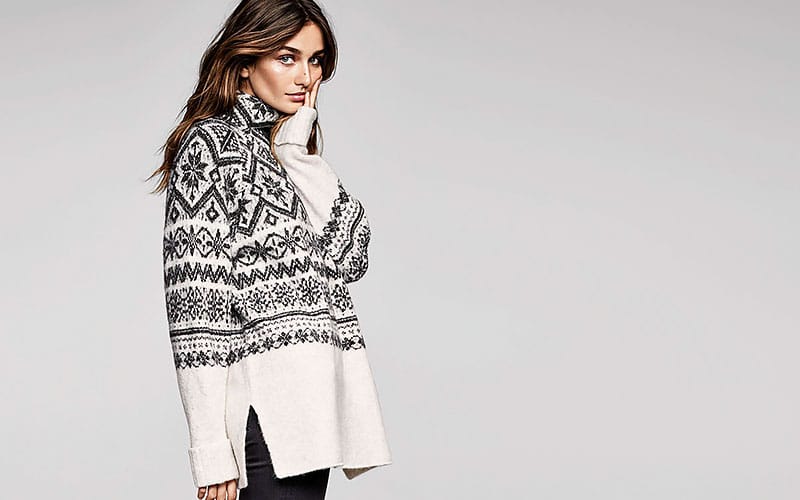 6. ModCloth
Visit ModCloth if you're on the lookout for indie, vintage, and retro-inspired clothing and accessories. This brand's democratizing approach to fashion is incredibly refreshing, featuring a variety of models on its site and selling styles to suit everyone. Take a look at the dress section to find some truly beautiful pieces that are perfect for summer days and picnics in the park.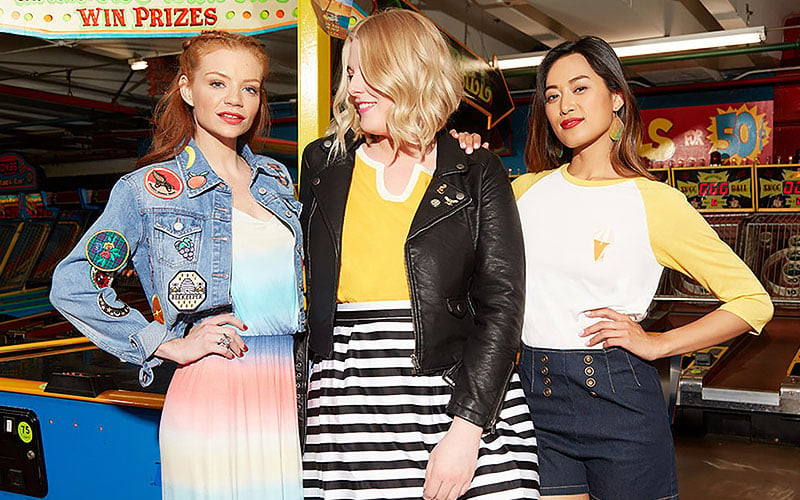 7. Urban Outfitters
Urban Outfitters stocks a huge range of brands and styles so that you can find what you need for the price that you want. Filter products by categories, styles, lengths, sizes, colors, brands and prices to quickly hunt down key items, or just click through pages and browse all the lovely styles.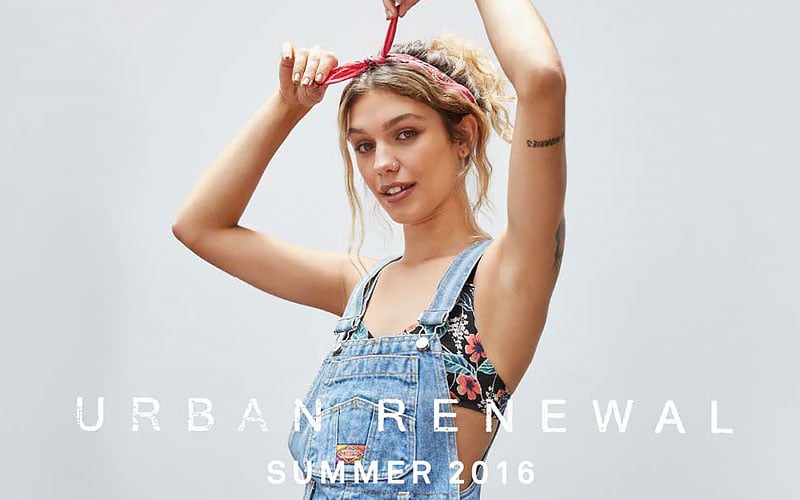 8. Free People
If you're a free spirit or a hippy at heart, Free People is the online shopping destination for you. This bohemian retailer dishes up the goods when it comes to dreamy designs. Fill up your basket with wonderful pieces that are fit for brunch, the beach or a trip around the world. Also, take a look at the brand's Movement label for great activewear.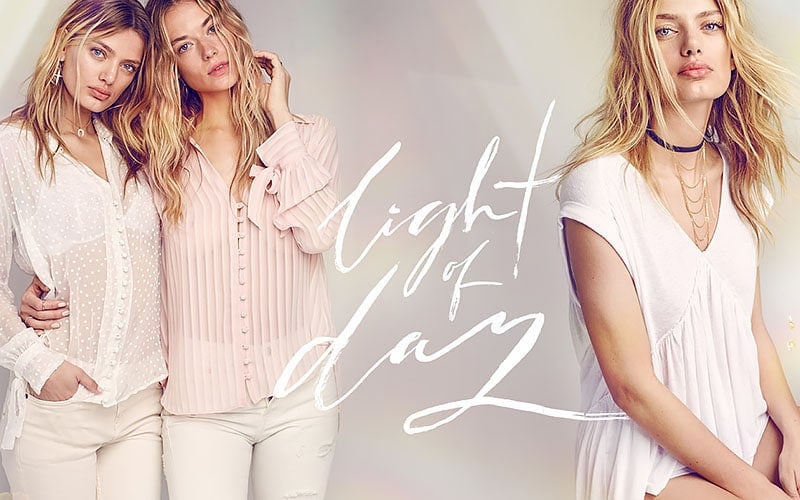 9. Topshop
One of our favorite British high street brands, Topshop, is also available online. This site offers all the great styles that you're used to finding in-store at the same affordable price. Tall, petite and maternity ranges are also on offer for those who want Topshop's on-trend style but need a different fit. On top of all that, standard international delivery, which is up to nine days, is free when you spend over £100.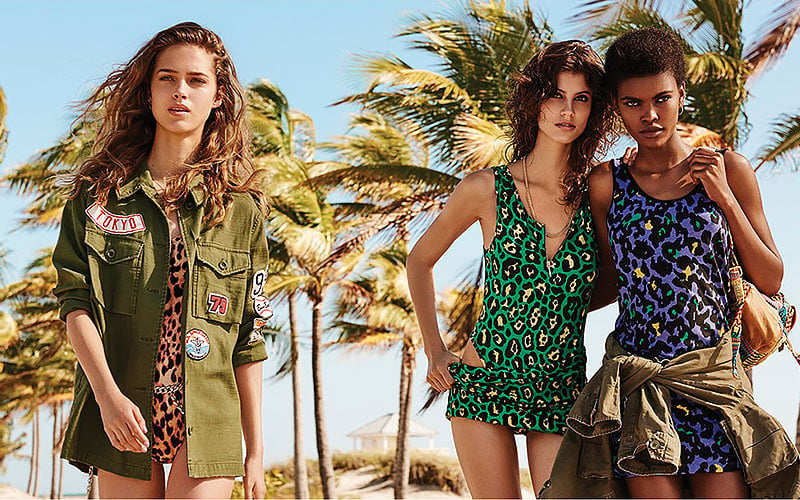 10. Net-a-Porter
If you're a lady who loves designer brands, you can't go past Net-a-Porter. This sleek online store is bursting with fabulous fashion items from the world's best designers. In fact, Net-a-Porter stocks over 350 lust-worthy labels, including Gucci, Chloe, and Balenciaga, just to name a few. It also carries a large assortment of products, including casual wear, eveningwear, shoes, bags, jewelry, lingerie, and makeup. So, all your style needs are covered.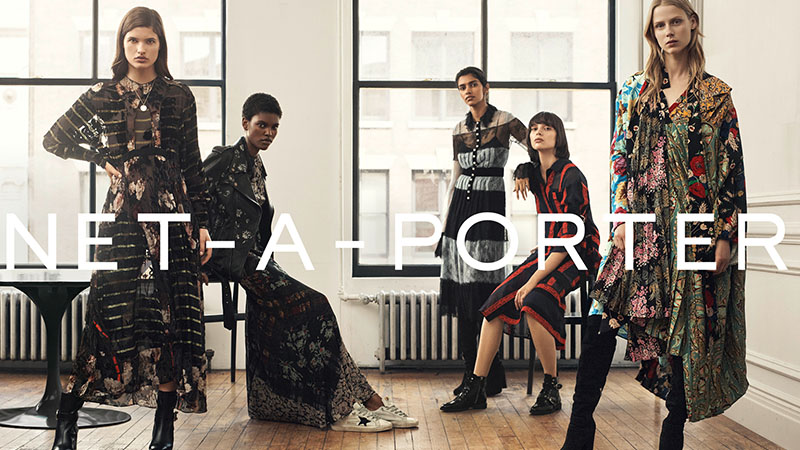 11. Uniqlo
Uniqlo is the place to go for basics on a budget. You may not find the most fashionable pieces here, but you will find some great, quality pieces to be the core ingredients of your casual wardrobe. Think comfortable cotton hoodies, cashmere sweaters, down puffer jackets and essential seamless underwear, all for the lowest prices imaginable.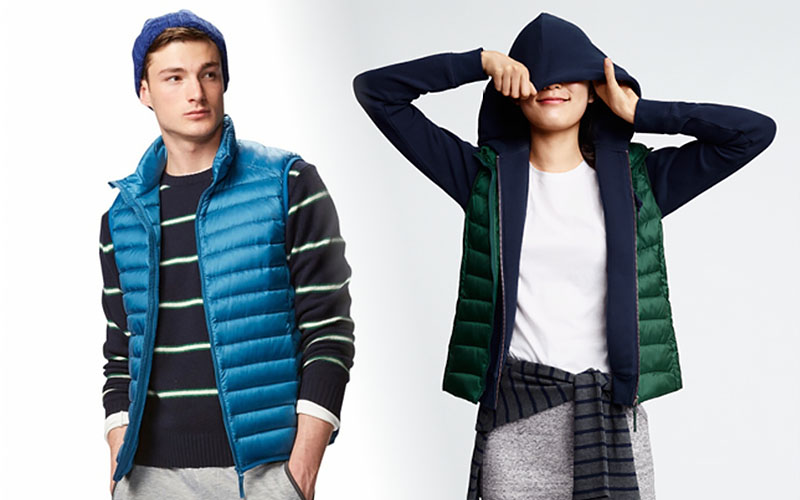 12. Coggles
Discover your next favorite piece of clothing on Coggles. Featuring designers like Victoria Beckham, Balmain, and Kenzo, you can filter through thousands of beautiful clothes and accessories to find something perfect for you. From sneakers to fine jewelry, it's the perfect shopping site for a friend or yourself.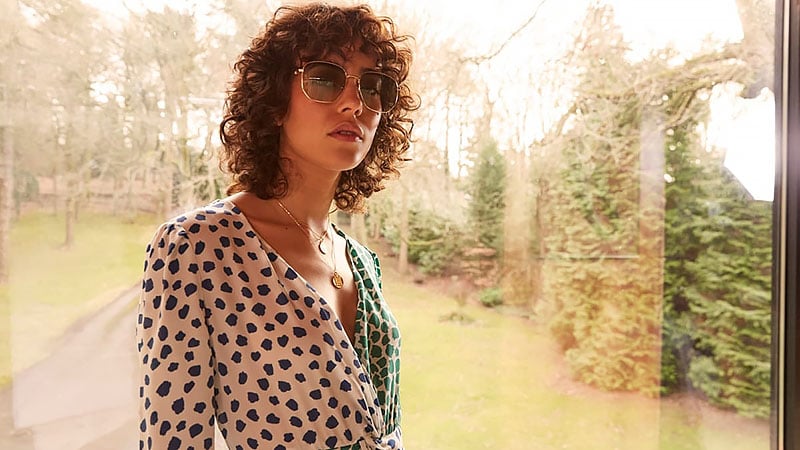 13. SSENSE
For the lovers of luxury fashion and independent designers, look no further than SSense. With thousands of incredible curated pieces available, you can find a one-of-a-kind piece that others will adore, or the latest items fresh off the runway. Whether you're gaga for Gucci or a lover of La Perla, this is the site for you.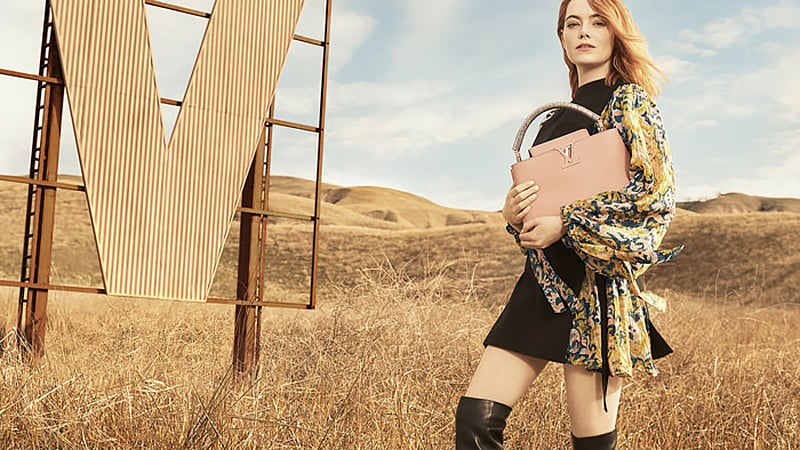 14. MatchesFashion
Everyone deserves to treat themselves once in a while, so why not do it on Matches Fashion? From the essentials to the exquisite, this site offers unmatched assistance. If you're having difficulty making a decision or you need a bit of extra help, let the MyStylist service help you out. Whether you're unsure of how to put a look together or you need to spark some inspiration, this team is here to help.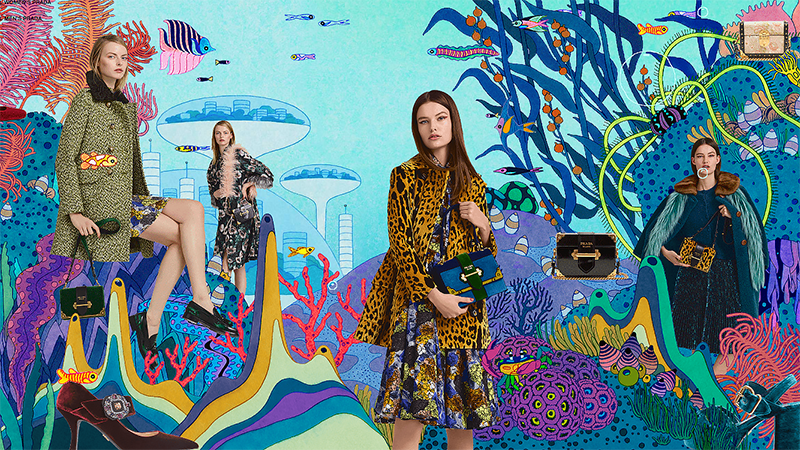 15. Luisa Via Roma
From sporty to chic, this site has it all. It offers pieces fresh off the runway, exclusive collaborations and discounts across some of the world's biggest labels. If you're after curated styles that will make you stand out from the crowd, you can't look past Luisviaroma – it's the one-stop-shop for all things beautiful.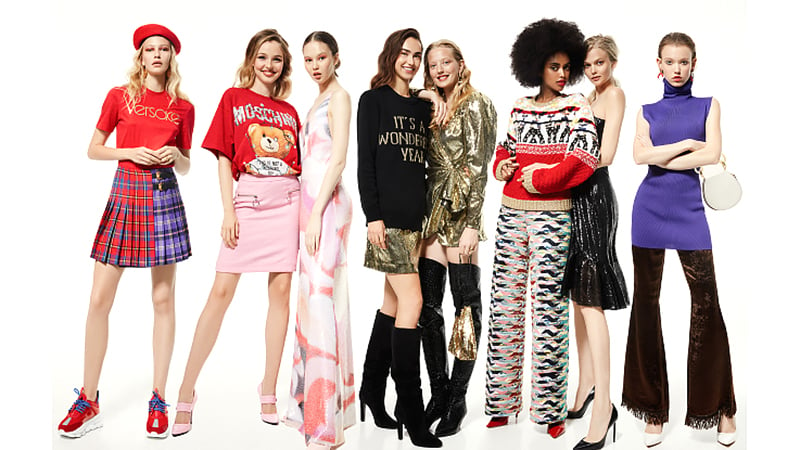 16. Nordstrom
Nordstrom has been a leading fashion retailer for over 100 years and is continuing to uphold the title. Although the brand's online store is obviously a lot younger, it follows suit from Nordstrom's physical stores in terms of excellent service and extensive product range.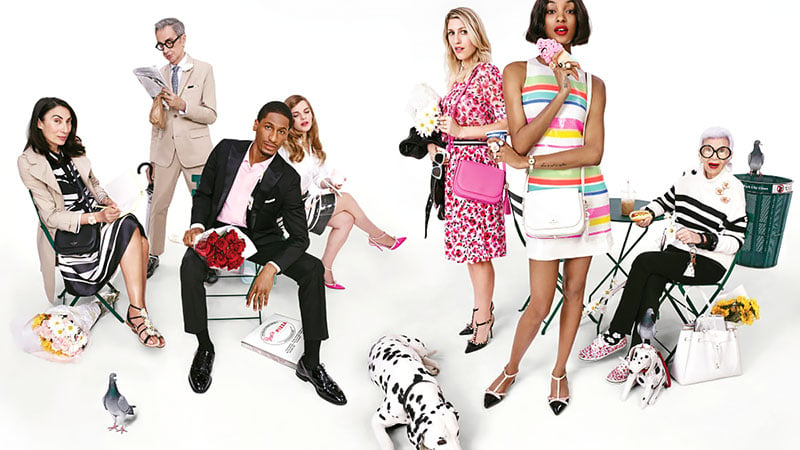 17. Miss Selfridge
Miss Selfridge, which initially began as a part of Selfridges department store in the U.K., is now a part of the Arcadia Group, which owns Topshop. Visit this retailer's site if you're looking for fun party dresses or gorgeous day wear.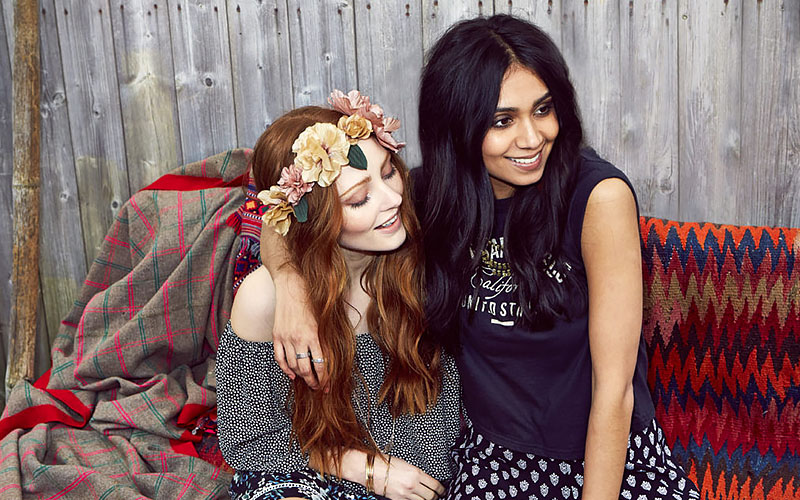 18. The Outnet
Created by the people at Net-A-Porter, The Outnet is the ultimate destination for exclusive discounts on more than 350 designer labels. Some of the featured brands include Chloé, Stuart Weitzman and Oscar de la Renta. This is a great place to visit if you're after your first luxury piece, but don't want to spend your entire paycheck on it.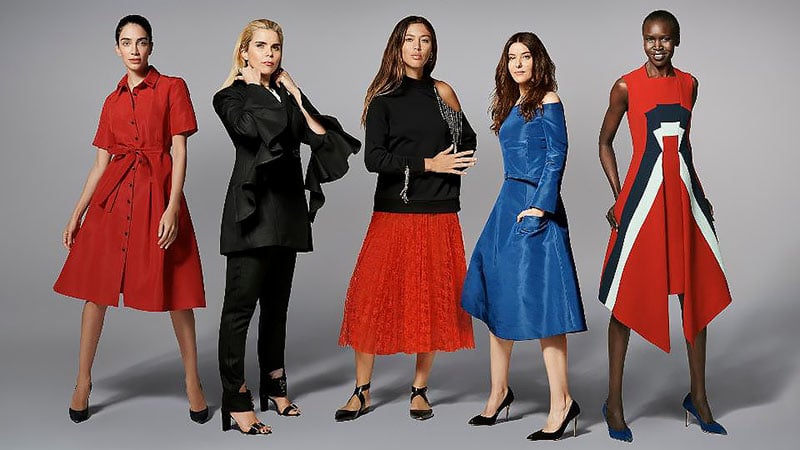 19. Farfetch
There's only one of you, so why wear something that everyone else has? Finding your perfect piece of clothing shouldn't be a hassle, thanks to Farfetch. With vintage pieces from the labels you love like Chanel, Yves Saint Laurent, and Versace, you can be seen in something that no-one else is wearing.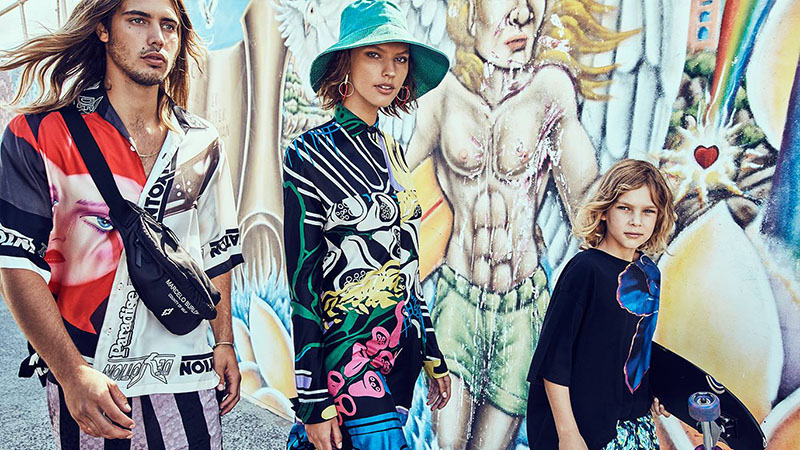 20. Neiman Marcus
Have you seen something on the runway and you just had to have it? Neiman Marcus is here, so you don't have to do the heavy searching – all of the hottest designer pieces are here under the one roof. From the street style to the makeup on the runway, you can explore and purchase your favorite pieces with the touch of a button.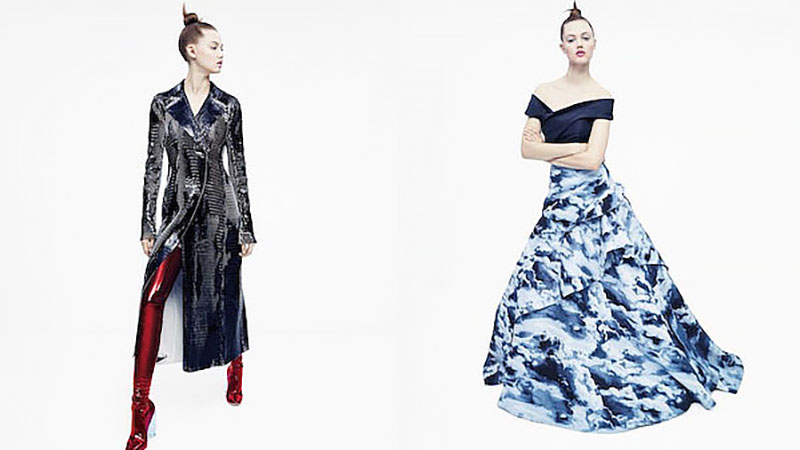 21. Missguided
Missguided is your online shopping destination for young and fun fashion. This site is perfect for anyone who's not afraid to show a bit of skin. Low cut tops, bodycon dresses and short shorts are a regular occurrence here. Pick up a few of the brand's continuously on-trend pieces as a cheap way to spice up your usual wardrobe.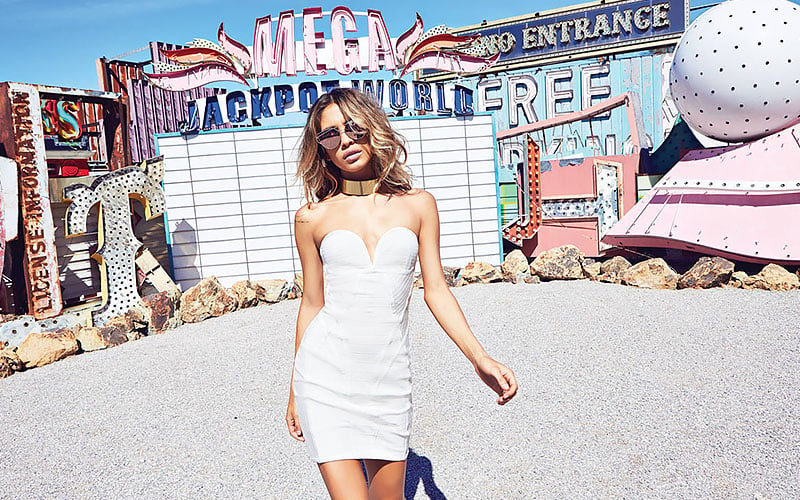 22. COS
COS is like the older, cooler and much more refined sister to H&M. Made by the same company, COS steers away from fads and passing trends while H&M embraces them. Offering a range of minimal and modern wardrobe essentials, COS will provide you with pieces that last beyond the current season. Although you will pay more than you would at H&M, you'll get your money's worth.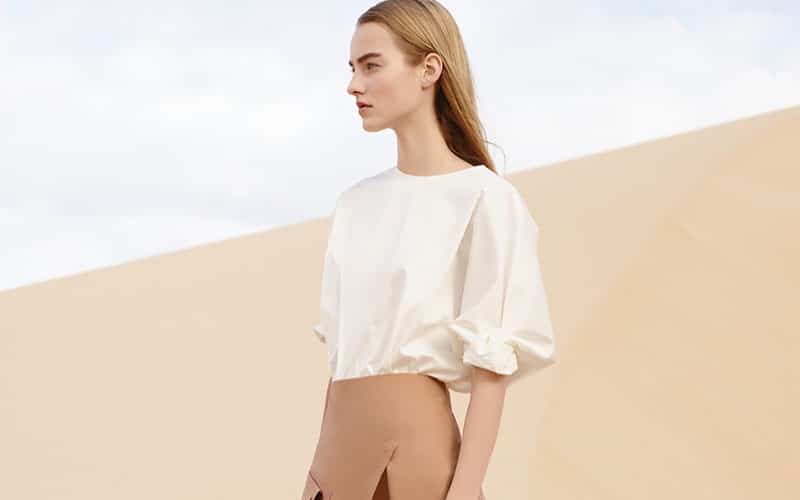 23. Marks and Spencer
Marks and Spencer, which launched its Australian web store this year, offers a range of relaxed and chic styles that are all well within budget. Check out the brand's extensive range of accessories to find affordable pieces to match every outfit. Also, explore the M&S & Alexa Chung Collaboration for great vintage-inspired styles.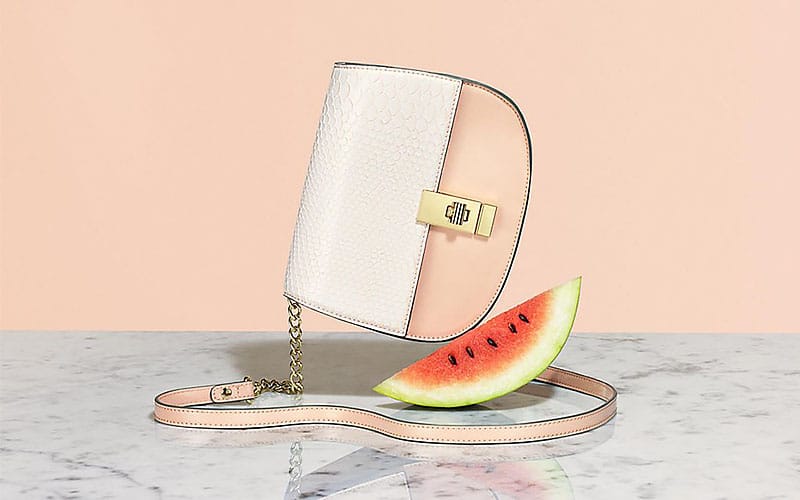 24. River Island
Famous for a range of collaborations, including two with Rihanna, River Island offers a range of styles and trends at very affordable prices. Head to the brand's 'Featured' section on its website for inspiration on a range of themes, from workwear and going out styles, to holiday essentials.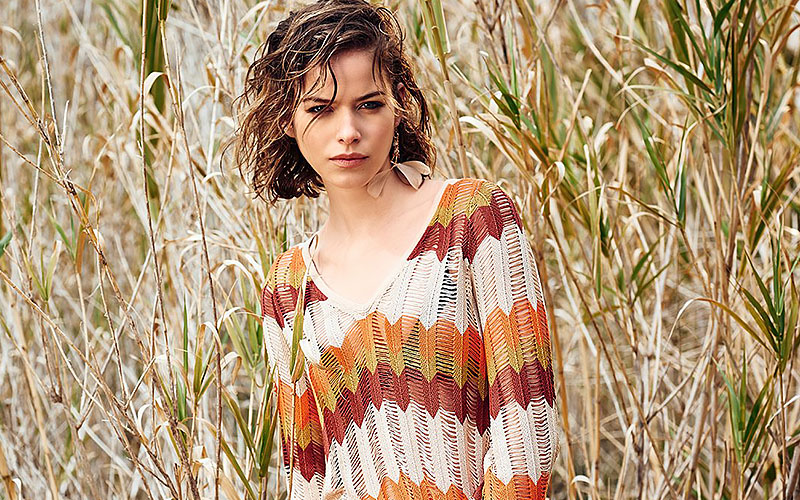 25. Mango
Mango, also known as MNG, offers a broad range of minimally chic clothing and accessories. The brand's designs are pieces that can be worn every day that easily blend into the rest of your wardrobe.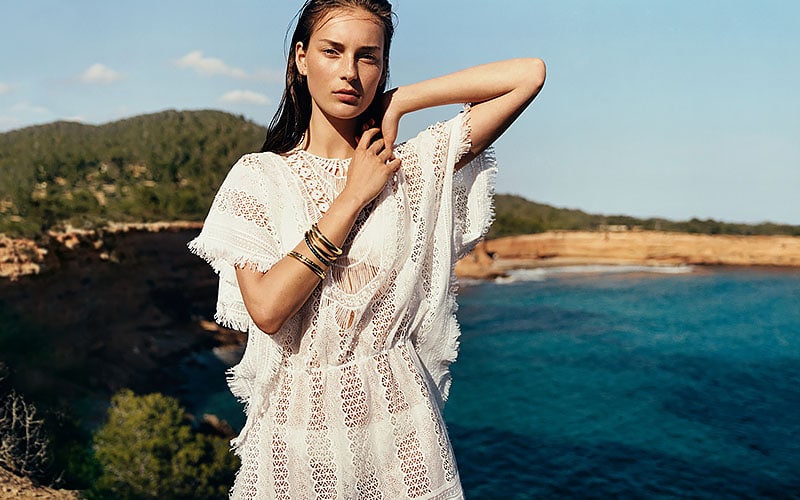 26. The Iconic
Ok, so everything on the Iconic may not meet your budget, but the site's filters make that an easy problem to navigate. Just select your category and your price range and you'll be shopping up a storm before you know it. The retailer offers a vast range of Australian and international brands with a focus on fashion and sportswear.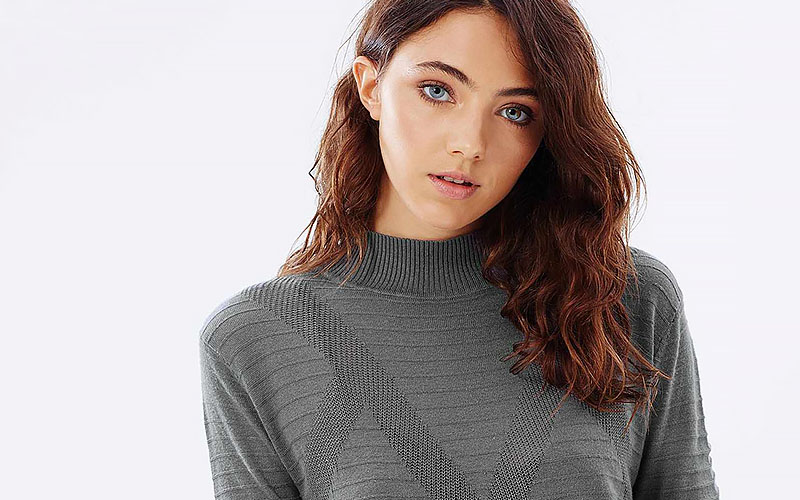 27. Princess Polly
Shopping multiple brands that you love in one spot is as convenient as it is fun. Proving this point is the online retailer, Princess Polly. This site carries several fashionable and affordable brands, including Evil Twin, Minkpink, Somedays Lovin, The Fifth Label, Windsor Smith and Nobody Denim.
Cameo Collective creates incredible ready-to-wear designs with a unique and fashion-forward aesthetic. The brand's pieces feature excellent cut and understated design details which elevate the range above other labels. With most styles sitting around the AU$200 mark, this online store is best to visit when you have a special occasion but are short on cash. Cameo's styles feel and look like luxury-fashion for a fraction of the usual cost.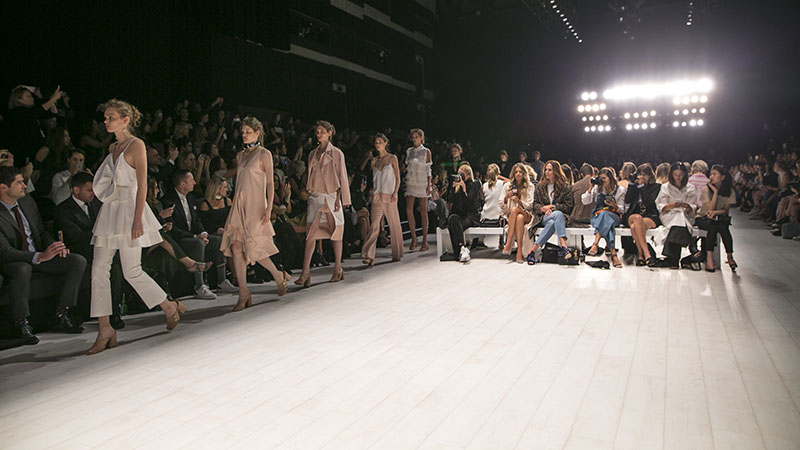 29. & Other Stories
If you live in the U.K., U.S., or one of a selection of European countries, then you are lucky enough to be able to shop online at &OtherStories. The brand focuses on the whole outfit, making accessories an essential part of its business. The clothes are nice, but the pieces to buy are bags, shoes, sunglasses, and jewelry.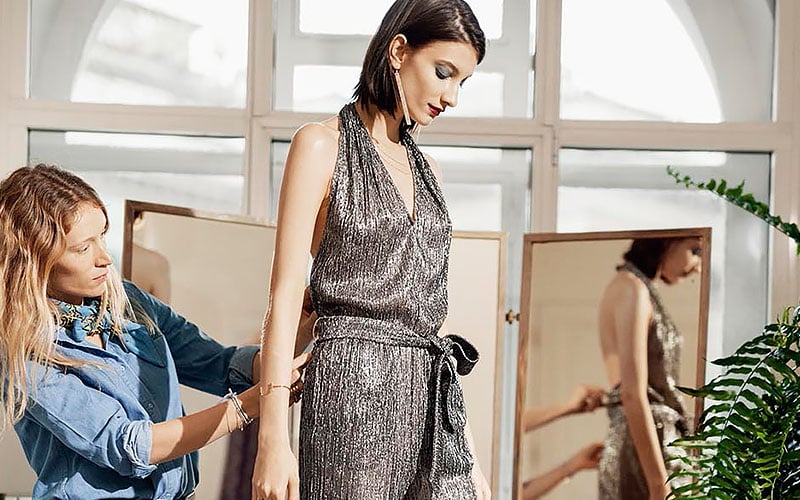 30. Marissa Collections
Marissa Collections offers a range of products to help you develop your individual style. From sharp and sophisticated designs to casual and relaxed pieces, you'll find it all on this site.