Best microwave by category
Microwaves come in a range of sizes, colors, prices and capacities to suit different lifestyles. They can also vary from plain and simple models to the more technological types, which come with a number of handy settings. We've explored the best options to suit a variety of needs.
Best all-rounder – Breville the Quick Touch Microwave Oven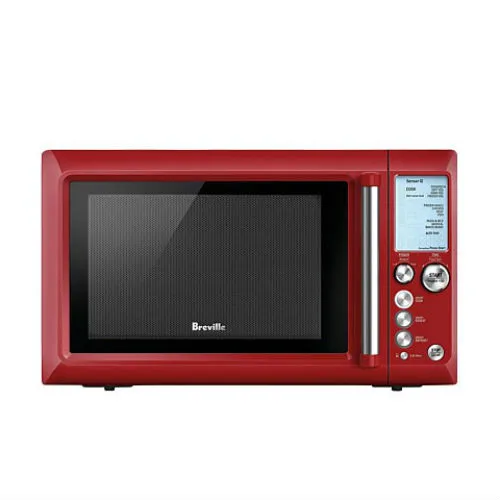 Breville is among the most trusted brands when it comes to kitchen appliances. If you're in the market to purchase a microwave, you'll want something reliable that's going to last, which is why we've picked this product as our best all-rounder. The Breville Quick Touch Microwave Oven is easy to use and comes in a range of colors. Grab it in the popping cranberry shade for a splash of color in your culinary corner, or stick with tried-and-true stainless steel.
At a glance:
Average price: $300
Capacity: 1.2 cubic feet
Wattage: 1100
Buy now at Best Buy
---
Best for families – LG 1350W Countertop Microwave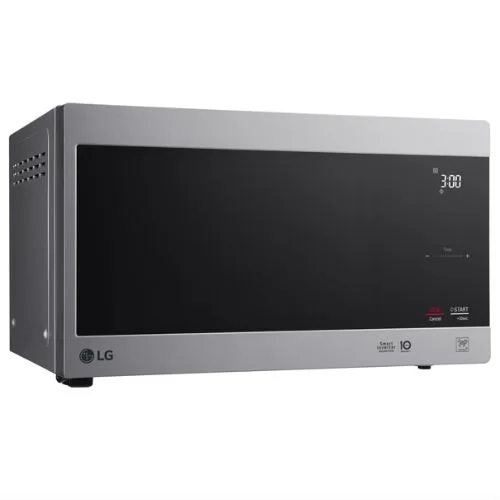 For those cooking and reheating meals for the whole family, the larger the capacity size of the microwave, the better. This model is rated highly by customers online. Featuring an antibacterial coating to make cleaning simple as well as a stable turntable to prevent items from spilling, this is a top family friendly pick.
At a glance:
Average price: $240
Capacity: 2 cubic feet
Wattage: 1200
Buy now at Best Buy
---
Best on a budget – Insignia 0.7 Cu. Ft. Compact Microwave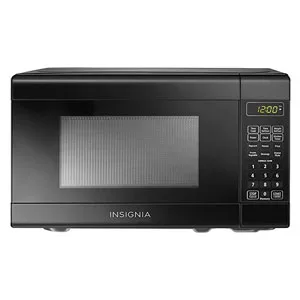 Microwaves don't have to cost a fortune, and for those who just want a simple appliance, there's no need to break the bank. Featuring a 0.97-cubic-foot capacity, 900 watts of power, one-touch buttons and a sleek, stainless steel design, this model caters to all your basic needs. For a price tag as low as $59.99, you'll have more cash to update the rest of your kitchen.
At a glance:
Average price: $65
Capacity: 0.7 cubic feet
Wattage: 700
Buy on Amazon
---
Best for small spaces – LG Smart Inverter Microwave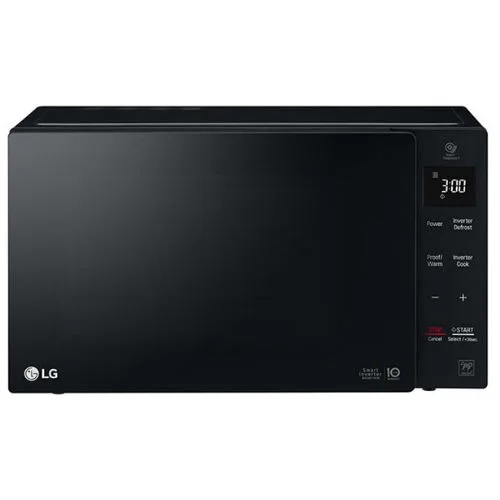 When you're a little short on space in the kitchen, the biggest consideration when buying a microwave is whether or not it will fit. Luckily, smaller microwaves do exist. This model is the perfect little product for your cozy kitchenette.
At a glance:
Average price: $160
Capacity: 0.9 cubic feet
Wattage: 1040
Buy at Target
---
Best countertop – Panasonic Stainless Steel Microwave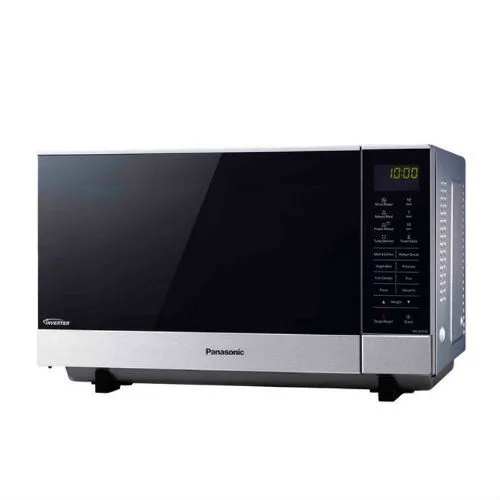 Countertop models are the most common microwave choice. They're usually on the cheaper side and are incredibly simple to install. This model comes highly recommended and boasts a stylish aesthetic with increased cooking space. The unit has an innovative flatbed design, foregoing the usual turntable to give you up to 31% more cooking space. As an added bonus, the flatbed design is much easier to clean, which is why it's currently one of the most popular designs on the market.
At a glance:
Average price: $180
Capacity: 2.2 cubic feet
Wattage: 1250
Buy at Home Depot
---
Best convection microwave – Sharp R1874T Over-the-Range Convection Microwave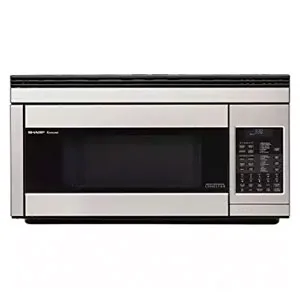 Similar to an oven, a convection microwave not only directly heats the food, but also heats the surrounding space, cooking your food faster. Featuring a built-in exhaust system, hood light and powerful fan, we'd recommend this model for those wanting to branch out from the traditional microwave.
At a glance:
Average price: $560
Capacity: 1.1 cubic feet
Wattage: 850