As it continues its enviable growth in the smartphone market, Xiaomi is silently expanding its footprints in the nascent space of drones too. The Chinese giant back in 2016 brought its Mi Drone to take on DJI's Phantom series. And now, it has launched portable drone under its MiTU sub-brand that offers First-Person View (FPV) and HD (720p) video recording at an as affordable price as CNY 399 (approximately Rs. 4,200). The new Xiaomi drone will go on sale in China starting April 26. However, details about its availability and price in other markets are yet to be revealed.
The Xiaomi MiTU drone has a compact quadcopter build and a one-piece frame that includes four wheelbases – each comes with a height of 11 centimetres – and weighs 88 grams, reports GizmoChina. The body of the drone is said to be made of modified Polypropylene (PP) plastic, which resists drops. There are also glass fibre-made propeller blades that are likely to endure mild shocks.
For capturing stills at a resolution of 1600 x 1200 pixels and recording HD videos, there is a front-mounted camera. There is also a plethora of sensors, including a barometer, optical flow sensor, and an ultrasonic sensor. These sensors help enable features such as precision hovers using the Altitude Hold function and 360-degree Air Tumbling. The drone additionally includes modes such as headless mode, gravity sensing, palm take off, and four-way rolling.
Under the hood, the MiTu drone is powered by a quad-core 1.2GHz SoC, paired with 4GB of RAM. It also has 5.8GHz high-frequency signal Wi-Fi support. The drone is capable of flying as high as 25 metres and cover a maximum distance of 50 metres. However, there is a 920mAh battery that can last for merely 10 minutes on a single charge.
GearBest has started taking pre-orders for the Xiaomi MiTU drone at a pre-sale price of $79 (around Rs. 5,300) with shipments expected between April 29 and May 2.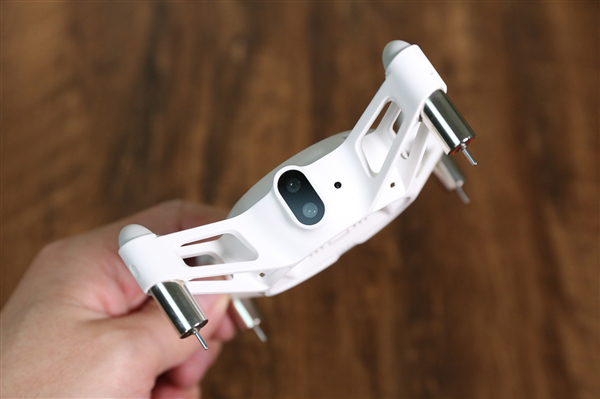 In terms of appearance, the MiTU drone looks just like any other portable quadcopter out there. It has a compact size and uses a unique one-piece frame structure design. The quadcopter also comes with four wheelbases and each is 11cm long. The entire drone weighs just 88g which is ideal for better flights. The body is made of modified PP plastic with low density and high toughness making it more resistant to falling. The propeller blades are made of glass fibre.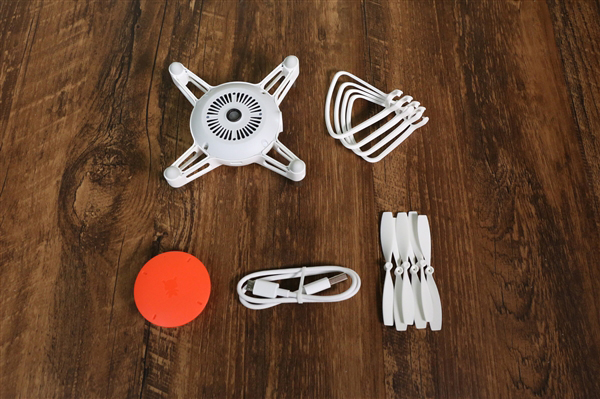 The device also comes with a front-mounted camera which can shoot 720p videos and can capture still image aerial photography at 1600 x 1200p resolution. Further, the MiTU RC Quadcopter comes equipped with a quad-core 1.2GHz SoC which is paired with 4GB of RAM. There are several sensors onboard, including ultrasonics, barometers, and optical flow sensors. The drone also comes with precision hovers which enables the drone to fly steadily and smoothly in the indoor environment. In addition, it also has a headless mode, gravity sensing, palm take off, four-way rolling and other advanced modes along with a large bandwidth, low delay, anti-interference ability 5.8GHz high-frequency signal Wi-Fi. Surprisingly, the MiTu drone can hit a maximum height of 25 metres which the remote control can be used up to a distance of 50 metres. Keeping the drone fired up is a built-in 920mAh battery that can maintain 10 minutes of battery life.
As for the price, the Xiaomi MiTu Quadcopter is priced at just 399 Yuan ($63). The gadget will be up for sale on April 26. We're not sure an international launch will take place but you are sure to find this product on e-retailers GearBest and Banggood.